On Tuesday, teams can begin using their Franchise Tag to retain free agents, but with a falling salary cap number and many teams with limited cap space, it's expected there will be fewer player tagged than usual. In all, 14 teams used the franchise tag in 2020, including the Patriots.
This year all eyes will be on players like Dak Prescott, Chris Godwin and, for Patriots fans especially, tight ends Hunter Henry and Jonnu Smith. Teams will have until March 9 to designate players with either the franchise or the lesser-used transition tag.
The Patriots are in a bit of a unique position this offseason. With a significant amount of cap space New England could afford to use their tag again to retain one of their many players due to hit free agency. In recent history, the Patriots have made sporadic of use of the franchise tag. They've used it just twice since 2015, but did use it eight times between 2002 and 2012.
Last year, with much less cap space to work with the team still chose to tag Joe Thuney and, despite the drop in cap number, because the team tagged the steady guard last year, they'd have to pay him 120 percent of that salary ($17.7 million) if they chose to tag him again in 2021.
Thuney's tagging in 2020 was a bit of a surprise and that means you can't totally rule out another surprise, though it's worth noting that last year the team waited until the deadline to make the move on Thuney.
Over the course of Bill Belichick's tenure, franchised players can be grouped into three outcomes – tagged and gone, tagged and extended, and tagged and traded.
The tagged and extended group is highlighted by Vince Wilfork, tagged in 2010 then signing a five-year extension. Logan Mankins would follow a similar path a year later, tagged then extended six years, though he'd only play two of those. Most recently prior to Thuney, Stephen Gostkowski was tagged in 2015 before being extended on a four-year deal.
Wes Welker (2012) and Asante Samuel (2007) are two big names who played out their final season on the tag with the Patriots before departing via free agency the following season. Adam Vinatieri was tagged twice, first in 2002 before signing a three-year deal, then again in 2005, which would be his final season with the Patriots.
The two examples of a tag and trade were Matt Cassel, coming off his 2008 season that saw him replace Tom Brady and lead the Pats to an 11-5 record, who was traded with Mike Vrabel to Kansas City for a second-round pick. In 2003, Tebucky Jones was tagged and traded to the Saints for third- and seventh-round picks in 2003 and a fourth-round pick in 2004.
Despite these varied outcomes, it's tough to find one of this year's free agents who could fit those previous molds.
Cam Newton: After pulling in approximately $3.7 million for his 2020 season with the Patriots, the $24.1 million quarterback franchise number would represent huge pay increase for Newton. That's roughly in line for what it will cost the Patriots for a veteran starting quarterback no matter where they're looking, but the team could likely negotiate a more manageable number if they choose to bring Newton back.
Lawrence Guy: The $14.1 million franchise number for a defensive tackle is rich, but Guy is the team's most proven defensive contributor to hit the open market and it could be worth it for the Patriots to make sure they retain Guy, then look to sign him a multi-year deal that keeps him in New England and makes for a manageable cap hit. Adam Butler would cost the same amount as well and is younger than Guy, but has a different skillset. Both play about half the defensive snaps.
David Andrews: Andrews has some health issues that might concern other teams, but there's no question what he means to the Patriots, both on and off the field. The $14.5 million is really high for a center, it would easily be the highest salary for a center in the league, but if they did it with Thuney you can't rule out tagging Andrews as well. The Patriots might want to ensure they retain him.
Nick Folk: The Patriots paid Folk just a little over $1 million last year and got good, consistent returns from the veteran. Giving him a raise to $4.7 million isn't likely in the Patriots plans, but they've used the tag on their kicker three times, more than any other position. With Roberto Aguayo and Justin Rohrwasser already on the roster, Folk's future might be determined on the open market where he's sure to have some external interest.
James White: The Patriots have both White and Rex Burkhead up for free agency, and hitting either with a $11.1 million tag is probably a little too rich for a position where the Patriots have made a habit of keeping things fresh via the draft and mid-range free agency, but White is a bit unique. With no viable replacement in-house, the captain is also a big part of the locker room and leadership structure. The Patriots might be wise to use the tag on White to avoid watching him get scooped up by one of the many former Patriot players and coaches out there. He'd certainly have some interest out there for a team looking for a reliable pass-catching back and off-field leader, with a reunion with Tom Brady in Tampa Bay being a good potential fit.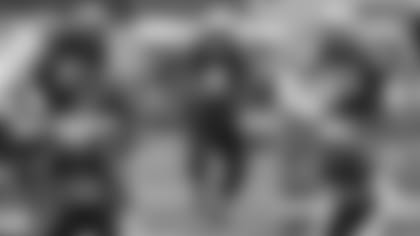 2021 Patriots Unrestricted Free Agent Rundown
Breaking down the 2021 list of internal unrestricted free agents that the Patriots will have to make decisions on.