What we at PFW have been speculating could happen for quite a while now has apparently come to fruition: According to ESPN, the Patriots have traded Chandler Jones.
The 2015 Pro Bowl defensive end is now an Arizona Cardinal, with New England receiving guard Jonathan Cooper, plus Arizona's second-round pick (61st overall), in return.
https://twitter.com/AdamSchefter/status/709813751013384192
https://twitter.com/AdamSchefter/status/709814961275604992
This news broke less than an hour after we concluded our biweekly offseason radio broadcast of "PFW in Progress," during which we discussed the potential for a Jones trade and possible compensation the Patriots could acquire. Our analysis predicted that a second-round choice plus a player would be the most New England could hope to receive.
Jones, a first-round pick by the Patriots in 2012, was entering the final year of original rookie contract (the Patriots exercised his fifth-year option a year ago) and was due to cost the team nearly $8 million this season.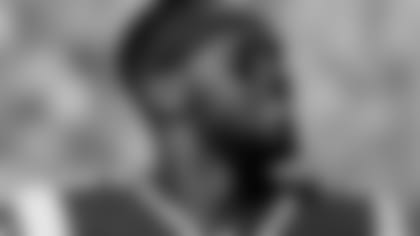 After struggling with injuries in his first few seasons, Jones had easily his best pro campaign in 2015, registering 12.5 sacks in 15 games and earning his first all-star honor. His trade value was the highest it had ever been, and New England elected to capitalize on that commodity in a year when they need to clear up some breathing room under the salary cap. The Patriots might like to address several significant contract situations with other young starters on defense, notably linebackers Jamie Collins and Dont'a Hightower and cornerback Malcolm Butler.
The drafting of a pair of young defensive ends last spring (Trey Flowers and Geneo Grissom) also seemed to be handwriting on the wall for Jones' New England career. The team also reportedly hosted veteran free agent defensive end Chris Long this week in another apparent attempt to fill out Jones' roster spot (Long is said to be weighing his options from other teams this week before he makes a decision).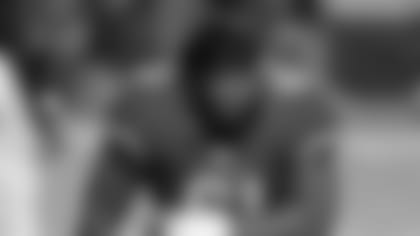 Cooper, meanwhile, was Arizona's first-round pick (7th overall) in 2013, but has thus far failed to live up to that lofty billing. He suffered a broken left fibula in his rookie preseason and subsequently placed on season-ending injured reserve. Since then, he started just 11 games for Arizona in 24 appearances over the past two seasons.
Interestingly, according to media reports, Cooper's cap number for 2016 is below $2.5 million, but he has a 2017 option in his contract valued at $11 million. It will be worth monitoring if and how the Patriots address this financial obstacle.
For the time being, Cooper (6-2, 310) could provide valuable depth at the guard position at the very least, or potentially challenge for a starting job on New England's young, developing interior offensive line.
The trade also gives the Patriots back-to-back picks in Round 2 (60th and 61st overall) during a draft in which the club has no first-round selection.
Neither team has yet to confirm the trade, as of mid-Tuesday afternoon. However, Jones appeared to do so with this post from his Twitter account:
Looking ahead, this likely won't be the last the Patriots see of Jones, as New England is scheduled to visit the Cardinals sometime this fall. The complete NFL schedule will be released sometime in April.