The Patriots hit the ground running last week with the start of the NFL's 2023 new league year and the start of free agency. Through a bevy of moves, both reported and since made official, New England filled some holes while also making some upgrades at important positions.
But even with their activity that has included 17 expected additions as of Monday morning, questions remain in some key spots as the team enters the second week of free agency with some intriguing free agents and potential trade targets still available who could help improve the team even further.
Here's a rundown of what's been done and what's still left to do as the team-building portion of the offseason hits full swing.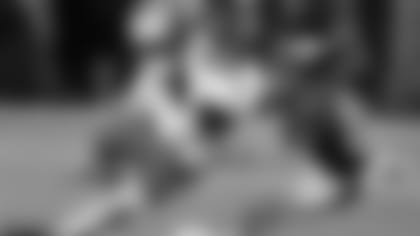 1. Offensive playmaker swaps
The team had already made a significant change to the offense right out of the gate with the addition of Bill O'Brien at offensive coordinator, leading us to wonder how the offensive playmakers might be tweaked with his return. At this point, they've made some clear swaps -- Juju Smith-Schuster for Jakobi Meyers in the slot, Mike Gesicki for Jonnu Smith at move tight end and James Robinson for Damien Harris, though Harris remains available on the market. On paper, JSS and Gesicki could be looked at as upgrades, though it will be hard to top Meyers' consistency and reliability. Smith-Schuster and Gesicki do represent better vertical threats with plus size, as even with an offensive coordinator change, the team appears focused on pushing the ball down the field vertically and less consumed with the kind of horizontal attack that was a key element the last two decades. Robinson is now two years removed from a torn Achilles and could shine if he can get back to his 2020 rookie performance. Reports still indicate that the Pats have been feeling around other well-known names at receiver as well, where another outside threat could help put the offense over the top. It's hard to say these moves at receiver, tight end and running back put New England into the top echelon of playmakers but with O'Brien at the helm and the new skillsets they'll bring, the attack has been refreshed and has some new potential.
2. Offensive tackle depth
The Pats didn't make a big splash along the offensive line, instead choosing to add a number of experienced veterans to provide initial depth. First, the team moved to retain Conor McDermott, who started the final stretch of the season at right tackle, before adding Broncos' left tackle Calvin Anderson, who had initially signed with New England as a UDFA in 2019. They also reportedly added long-time veteran Riley Reiff, while retaining Yodny Cajuste on a restricted free-agent tender. Not much is certain at the position, even with Trent Brown figuring to lock down one of the two starting jobs. The vets they've added are a nice mix of a young, possibly ascending player like Anderson, a gritty vet who brings a ton of experience and leadership in Rieff and a depth option who performed better than expected when thrust into action after being plucked from the Jets practice squad. The group still seems ripe for a high-round rookie addition and there are plenty of intriguing options in the draft but for now, the team has rebuilt their depth after struggling through 2022 due to multiple injuries.
3. Defensive Continuity
While the offense has seen plenty of official and reported external signings, the defense has had a surprisingly familiar feel as the retirement of Devin McCourty and the reported release of Jalen Mills are currently the only subtractions from last year's unit. That includes re-signings (some still only reported as of Monday morning) of Jonathan Jones, Jabrill Peppers, Raekwon McMillan, Mack Wilson, Danie Ekuale and Carl Davis. The Patriots defense had a solid year in 2022 but struggled to get over the top against some of the top quarterbacks they faced. Steve Belichick and Jerod Mayo will get a number of those pieces back to employ in their gameplan defense, but more work is needed to keep this group ascending and to get them over the hump against the elite quarterbacks. The team has been visiting with some veteran edge players, while cornerback was one of the biggest needs entering the offseason and remains a high priority.
4. Special Teams Focus
There's no secret how much the Patriots' special teams fell last year and this offseason has seen efforts to shore up that decline. The reported return of Cody Davis was an easy one, Davis played just six games last year and his absence had a significant impact. The team also reportedly added linebacker/special teamer Chris Board, who drew high praise from Bill Belichick last season before the Lions game as one of the best special teamers in the game. With Matthew Slater and Joe Cardona back in the fold and Brenden Schooler looking to build on his exemplary rookie year on special teams, things should turn around for the unit, but some questions do still remain at the punter and kicker spots.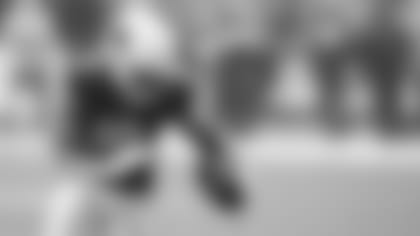 5. Remaining questions
Here are the biggest question positions remaining.
Wide Receiver #1 - The offense has been upgraded but do they have enough to push the elite teams of the AFC? Reports have indicated that New England has at least inquired about Odell Beckham Jr., Jerry Jeudy and DeAndre Hopkins according to The Athletic, three players who would definitely still move that needle.
Cornerback - Jonathan Jones' return is great news but with Jalen Mills' reported release there's still a big hole on defense at cornerback, perhaps the biggest missing piece on the entire defense. This remains a spot the team could and shoulder consider at 14th overall, there isn't a lot out there left on the market.
Edge - There's every reason to be excited about another year with Matthew Judon, Deatrich Wise and Josh Uche leading the pass rush from the edges, but it still feels like they need another piece along the edges. Seems like a good spot for a veteran stopgap who sets the stage for a rookie. Uche is due for free agency in 2024.
Free Safety - Even with Jabrill Peppers back in the mix with his underrated versatility to play on the back end a bit, there isn't a true single high safety on the roster right now. That's probably why they continue to meet with free agents like Taylor Rapp who have that skill set. Duron Harmon remains another easy player to swap into McCourty's role if they want to stick with a trusted vet who knows the defense.
Punter/Kicker - Lastly, there isn't a punter on the roster so expect at least one veteran and likely one of the interesting rookies to join the team in the draft. Nick Folk continues to kick at a high level but some young competition for him in camp seems a likely addition as well.