FOXBOROUGH, Mass. - Every year since 1998, the Kraft family and the New England Patriots have been celebrating those who give their time to help others. The program was originally known as the Community Quarterback Awards and were presented to those who exemplify leadership, dedication and a commitment to improving their communities through volunteerism.
In 2011, the awards were renamed in honor of the late Myra Kraft who committed her life to volunteering. As part of the New England Patriots Foundation's ongoing Celebrate Volunteerism initiative, the Kraft family hosts a special luncheon each year to show their appreciation for local volunteers.
On Tuesday, June 12, 26 volunteers were recognized for their contributions at an awards ceremony at Gillette Stadium. In years past, the Kraft family has provided $200,000 in grants to New England based nonprofit organizations in honor of their outstanding volunteers. As Robert Kraft begins his 25th season of ownership, he surprised the award winners by announcing that he would be increasing the grant amounts by a total of $75,000. As a result of this surprise announcement, 25 local volunteers received a $10,000 grant for the nonprofit organization for which they volunteer and one grand prize winner was presented with a $25,000 grant for their charity.
"I look forward to this program every year as it gives us an opportunity to celebrate community volunteers for their selfless acts of volunteerism," said Patriots Chairman and CEO Robert Kraft. "We admire their commitment to serving others and through this program, we are excited to provide financial support to 26 different nonprofit organizations that are making a difference in their local communities. We thank this year's winners for their incredible dedication."
On hand to congratulate the award winners were Patriots Chairman and CEO Robert Kraft, New England Patriots Foundation President Joshua Kraft and Patriots and Pro Football Hall of Famer and Patriots Executive Director of Community Affairs Andre Tippett.
Patricia Thompson Leavitt of Buxton, Maine was selected as this year's $25,000 grand prize winner.
Since creating the nonprofit organization back in 2003, Patricia has served as the volunteer executive director of the Leavitt's Mill Free Health Center, providing a free rural health clinic to uninsured residents living in Maine. Many of the individuals that she serves are self-employed, range in age from 18 to 64 and have been uninsured for five to 10 years.
Patricia volunteers a minimum of 12 to 16 hours per week while wearing many different hats for the nonprofit. She is the family nurse practitioner, serving more than 240 patients each year. Patricia is also the clinical director, helping to review all lab and diagnostic test results with patients. She also provides direct leadership to more than 40 volunteers including dentists, nurses and physicians.
"No one can do this work alone," said Patricia. "I have had the great fortune to have been raised by my parents to be a life-long volunteer; supported by my husband, family and friends; and joined by an amazing and dedicated volunteer and student team at the health center."
Patricia was instrumental in securing a new facility for the nonprofit and has personally secured a variety of free services, including acupuncture, chiropractic therapy, dental work, optometry services and more.
"On behalf of the Board of Directors, volunteers and patients we are thrilled to have Patricia "Patsy" Thompson Leavitt, DNP, FNP honored as a Myra Kraft Community MVP Award winner. Patsy saw a pressing need in the community for those without health insurance to be able access health care," said Board President, Linda Sanborn, M.D. "She has overcome many challenges to keep the clinic sustainable and she continues to work tirelessly to collaborate with other community and educational partners to provide health care to those in need, as well as to train and motivate new providers to carry on her work. Without her efforts many in the community simply would have gone without health care."
Patricia strongly believes that healthcare is a human right and she has committed her life to ensuring that those who are working without health insurance are still able to receive the appropriate care. Thanks to her volunteer efforts, more than 2,000 uninsured and medically underserved individuals have received the proper healthcare services.
"Together, we have had the privilege of working with our neighbors to help them achieve better health," Patricia continued. "This award, while a great honor, pales in comparison to a patient's smile of thanks."
The 2018 Myra Kraft Community MVP winners range from 13 to 92 years old and represent every New England state. The selected nonprofits provide support for many causes, including education, domestic violence prevention, healthcare, homelessness, mentoring and military support. The Kraft family and the New England Patriots Foundation received more than 400 applications this year from nonprofit organizations looking to recognize their outstanding volunteers.
Nominations open each spring and the awards are open to all nonprofit organizations in the New England region. For more information on the Myra Kraft Community MVP Awards, please visit www.patriots.com/community.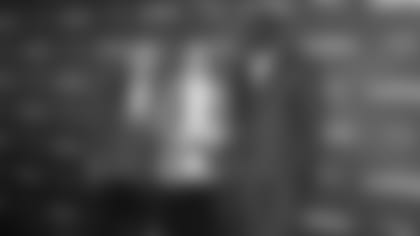 Patriots Chairman and CEO Robert Kraft and Patriots and Pro Football Hall of Famer Andre Tippett congratulate Patricia Thompson Leavitt from the Leavitt's Mill Free Health Center for being selected as the 2018 Myra Kraft Community MVP Award grand prize winner. During the June 12 luncheon, the Kraft family and the New England Patriots Foundation awarded $275,000 in grants to 26 New England nonprofits. The Leavitt's Mill Free Health Center received a $25,000 grant in honor of Leavitt's volunteer efforts. (photo courtesy of Eric J. Adler/New England Patriots)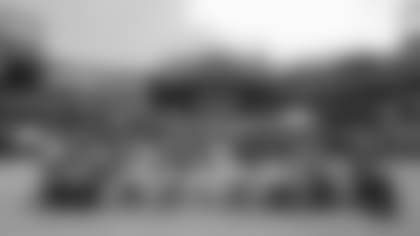 Patriots Chairman and CEO Robert Kraft, President of the New England Patriots Foundation Josh Kraft and Patriots and Pro Football Hall of Famer Andre Tippett smiled for a photo with all 26 Myra Kraft Community MVP Award winners at Gillette Stadium. The 26 volunteer winners range from 13 to 92 years old and represent every New England state. Winning nonprofits provide support for many causes, including education, domestic violence prevention, healthcare, homelessness, mentoring and military support. (photo courtesy of Eric J. Adler/New England Patriots)
​$25,000 Grand Prize Winner
| Name | Hometown | Organization | Organization Town |
| --- | --- | --- | --- |
| Patricia Thompson Leavitt | Buxton, Maine | Leavitt's Mill Free Health Center | Bar Mills, Maine |
| Name | Hometown | Organization | Organization Town |
| --- | --- | --- | --- |
| Scott Bulger | Norfolk, Mass. | Clear Path for Veterans New England | Devens, Mass. |
| Riley Callen | Pawlet, Vt | Be Brave for Life Foundation | Pawlet, Vt. |
| Patrice Chapman | Baltic, Conn | Bethsaida Community, Inc. | Norwich, Conn. |
| Bob Dascanio | Shrewsbury, Mass. | Community Harvest Project | North Grafton, Mass. |
| Herbert Epstein | Watertown, Mass | Community Legal Services & Counseling | Cambridge, Mass. |
| Jordan and Samantha Hamelsky | Newton, Mass. | Mass. Society for the Prev. of Cruelty to Chil | Jamaica Plain, Mass. |
| Michael Harney | Concord, Mass. | The Play Ball! Foundation | Concord, Mass. |
| Doreen Holmes | Cranston, R.I | INSIGHT | Warwick, R.I. |
| Ramona Jones-Weeks | Jamaica Plain, Mass. | Generations, Inc | Boston, Mass. |
| Lisa Belanger Kane | Rockland, Mass. | National Ovarian Cancer Coalition | Arlington, Mass. |
| Rebecca Manley | Newton, Mass | Multi-Service Eating Disorders Association | Newton, Mass |
| Beth Molnar | Milton, Mass. | Boston Area Rape Crisis Center | Cambridge, Mass |
| Kendra Morales | Bristol, Conn. | For Goodness Sake | Bristol, Conn. |
| Michelle Nicholas | Newmarket, N.H. | Sojourner House | Providence, R.I. |
| Irene Orlando | Fall River, Mass | Boys & Girls Club of Fall River | Fall River, Mass. |
| Miguel Perez-Luna | Boston, Mass. | EVkids, Inc | Dorchester, Mass |
| Benjamin Robinson | Hampden, Maine | Sarah's House | Holden, Maine |
| Eric and Linda Saulnier | Somerville, Mass. | Lyric's Champs | Somerville, Mass |
| Stephen Schirra | Ellington, Conn. | Around the Worlds, Around the World | Ellington, Conn. |
| Nick Schwartz | Cambridge, Mass. | Camp Kesem at M.I.T. | Cambridge, Mass. |
| Michael Shain | Milford, Mass. | Thanks to Yanks | Milford, Mass. |
| Steve Shover | Williston, Vt | Ronald McDonald House Charities | Burlington, Vt. |
| Kristen St. Amour | Duxbury, Mass | Martha's Vineyard Cerebral Palsy Camp | Vineyard Haven, Mass. |
| Tony Tulo | Milton, N.H. | Outdoors Again | Waterboro, Maine |
| Jo-Anne Vanin | Amherst, Mass. | Friends of Children | Hadley, Mass. |