FOXBOROUGH, Mass. - The Kraft family and the New England Patriots Foundation are accepting nominations for the 2018 Myra Kraft Community MVP Awards. The awards highlight the Patriots' ongoing Celebrate Volunteerism initiative, while honoring Myra Kraft's lifetime commitment to volunteerism.
The Kraft family and the Patriots Foundation will review all nominations and select individuals who exemplify leadership, dedication and a commitment to improving their communities through volunteering. Twenty-six volunteers will be selected and honored at a luncheon at Gillette Stadium. The Kraft family and the Patriots Foundation are encouraging all New England-based nonprofit organizations to nominate an individual for this year's awards.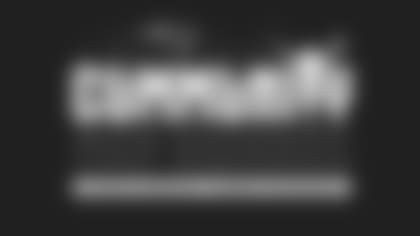 "I look forward to this program every year as it gives us an opportunity to celebrate community volunteers for their selfless acts of volunteerism," said Patriots Chairman and CEO Robert Kraft. "We admire their commitment to serving others and through this program, we will provide financial support to 26 different nonprofit organizations that are making a difference in their local communities. We encourage all of our fans to nominate a volunteer for this award."
Through the Myra Kraft Community MVP Awards program, nonprofit organizations throughout New England have the opportunity to recognize their hard-working volunteers for the invaluable time and support they provide. The 26 MVPs will be presented with grants for their respective nonprofit organizations. There will be one grand prize winning organization that will receive a $25,000 grant. There will also be 10 second prize winners of $10,000 and 15 third prize winners of $5,000.
New England residents who are 13 years of age or older and provide volunteer services for nonprofit 501(c)(3) organizations are eligible for nomination. Only one nominee may be considered from each organization. The strongest consideration will be given to nominees who are hands-on volunteers who do not receive any compensation - monetary or otherwise - for their efforts.
Nonprofit organizations may nominate volunteers for the Myra Kraft Community MVP Awards by completing the application found at www.patriots.com/community. Completed applications must be received by March 30, 2018.
ABOUT THE NEW ENGLAND PATRIOTS FOUNDATION
The New England Patriots Foundation is the 501(c)(3) non-profit entity created by Robert Kraft to support charitable and philanthropic agencies throughout New England. This support comes in the form of direct grants and the donation of signed memorabilia to a variety of charitable causes and from Patriots players who offer their direct support by appearing at charity functions throughout the year. The Foundation's primary goal is to support programs that aid the youth and families of New England while underscoring the Kraft family's deep commitment to philanthropic activities in the community. For more information about the New England Patriots Foundation, visit www.patriots.com/community.