When the Patriots take to Pro Player Stadium Sunday to face the Dolphins they may be slightly undermanned on the defensive line. With defensive ends Rick Lyle (back) and Anthony Pleasant (shoulder) both listed as Questionable on the injury report there is a chance New England could be without one or both of the players.
If that is indeed the case, rookie defensive end Jarvis Green may be called upon to play a significant role in Miami. While Green performed well totaling 7 tackles and three sacks in the preseason, he has seen relatively limited action in three of the four early season games. Last week he came in to replace the injured Pleasant in San Diego, but this could be the first time he goes into a game with a mindset to see major playing time.
"The way things are going and getting an opportunity, I just want to do what they want me to do," Green said on Thursday. "I just want to go out there and play hard and take advantage of this and go out and play for the team."
In his three games of action this season the fourth round pick out of LSU has tallied seven tackles, one sack for a 13-yard loss and forced one fumble. And according to fellow defensive lineman Steve Martin, Green's development appears to be heading in the right direction.
"He's ready to play," Martin said. "He stepped out there last week and stepped in and made some plays and did what he was supposed to do. He's definitely ready and in that spot where he is ready to go in and play and be productive."
Martin went on to point out that while it is always a difficult position when a rookie is asked to come in a contribute significantly, Green will not be the only one looking to prove some things on the field in Miami. After giving up big days on the ground to Priest Holmes and LaDainian Tomlinson in consecutive weeks, everybody on the defense will need to step up against Ricky Williams and the Dolphins.
"It's tough for everybody," Martin said. "We can't go anywhere but up right now as far as stopping the run."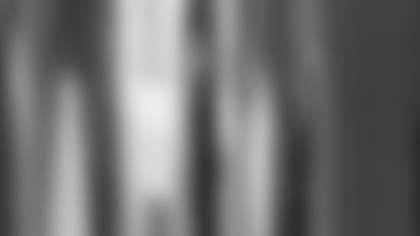 ]()
            Christian Fauria is one player that doesn't think the Patriots need to panic after their first loss of the season and heading into a tough division game on the road in Miami. He thinks it might actually be a good thing that the Patriots are back in their common role as underdogs fighting adversity.  

"Yeah, that's why I don't think people are uptight and all upset about what happened [in San Diego]," Fauria said. "Maybe the reason is that people kept talking about 16-0, which was crazy when we were only 2-0. You are not going to win every game, you have to try to win them all but you probably won't. But this is one game that is more important than most of the others because it is in the division."
Tebucky Jones is looking forward to going up against both of the Dolphins running backs, but for different reasons.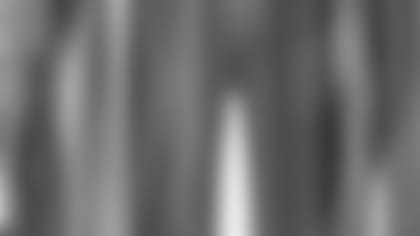 ]()
            In Ricky Williams, Jones sees a good player to test his run-stopping skills against and a guy that is more likely try to go through a defender than around him. For the hard-hitting Patriots safety, this is a type of player he looks at as a physical challenge to try to stop.  

"He is more of a power back," Jones said of the Dolphins leading rusher who's totaled 460 yards rushing this season. "The difference between him and the other guys the last two weeks is the other two guys are more shifty and quick. You have to look forward more to being run over than him putting a move on you."
Jones is also looking forward to facing former teammate Robert Edwards. Jones watched Edwards as he rehabbed in an attempt to return to the Patriots and his happy to see him performing elsewhere.
"I was watching tape and he is looking pretty good," Jones said of the former Patriots running back who rushed for 1,115 yards in 1998 with New England. "He looks like the old Robert and I am looking forward to hitting him this week.