Throughout training camp, Patriots.com will take you in a personal tour of the 2004 rookie class so you can get to know them a bit better. We'll hold a Question & Answer session with each rookie about all things – not necessarily football. We caught up recently with cornerback Christian Morton, the Patriots seventh-round draft pick out of the University of Illinois.
Patriots.com: What is the worst part about training camp?
Morton: Waking up, starting at 6 a.m. in the morning and not getting home until 10 p.m. at night.
Patriots.com: Tell us how the veterans really treat the rookies.
Morton: We might have to carry a couple of helmets and some shoulder pads, but that's pretty much it. They're a real cool veteran group; they don't really get a kick out of messing with the rookies like that. It's more professional.
Patriots.com: If you weren't playing football what would you be doing?
Morton: If I wasn't playing football? That's tough to think about. I would probably start a few businesses.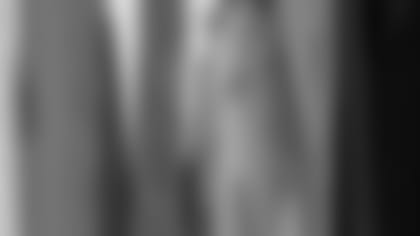 ]()
            **Patriots.com: What was the best part about playing at Illinois?**  

Morton: Playing close to home, so my family could come see me.
Patriots.com: Which actor would play Christian Morton in a movie?
Morton: Denzel Washington.
Patriots.com: Why Denzel?
Morton: Because I know he's going to win an Academy Award or something.
Patriots.com: Which actress would be your co-star?
Morton: Probably Gabrielle Union.
Patriots.com: What's in your CD player right now?
Morton: Anthony Hamilton.
Patriots.com: Is he your favorite artist?
Morton: No, my favorite artist would probably be Brian McKnight.
Patriots.com: Who is the biggest talker on the team?
Morton: Fred McCrary, and then Bethel [Johnson].
Patriots.com: Two offensive guys. Are they all over the defense or what?
Morton: No, they're just loud. They talk a lot.
Patriots.com: If you weren't playing cornerback, what other position would you like to play?
Morton: Receiver. Because they can't touch me after five yards.
Patriots.com: Which players did you most idolize growing up?
Morton: Deion Sanders. I even liked him when I played quarterback. I didn't even play defense until I got to college, but I always liked Deion.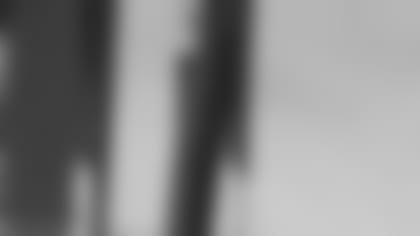 ]()
            **Patriots.com: Who was the better cornerback – Deion Sanders or Darrell Green?**  

Morton: They're both tight. You can't really compare them.
Patriots.com: What other NFL player – outside of the Patriots – would you most like to play with?
Morton: I like Rodney [Harrison]. I've always seen people work hard, and I always say I work really hard, but he's just relentless all the time. His attitude is very contagious, it's positive and aggressive.
Patriots.com: It must be great then because he's your teammate?
Morton: It's a blessing to be able to practice with him and Tyrone Poole. Those guys are really good. It's a blessing to even be on the same practice field as them, it's like I'm stealing. I'm stealing a lot of great information