In some ways, it didn't feel like May 1st.
Skies were overcast, temperatures were in the low 60s but felt colder thanks to a steady, raw wind, and what started as occasional raindrops turned into a full-fledged shower. Not the greatest weather for a spring day in New England.
In others, it felt exactly like May 1st.
The players looked fresh-faced and, at times, anxious – jittery, even. Some plays looked laser sharp, others completely disjointed. And several young men had jersey numbers, but no names listed on the roster.
Yes, it was exactly what you might expect from a football practice consisting of rookies and first-year players in the middle of the offseason.
Welcome to Patriots rookie mini-camp, 2009 edition.
The four practices (double-sessions spread out over two days) got started Friday morning, with what was supposed to be a one-hour workout. The first practice, however, ran about 25 minutes longer than scheduled – usually an indication that coaches aren't satisfied with what they're seeing. The p.m. practice ran about a similar length of time (about an hour and a half).
Yet, at his midday press conference in between sessions, Pats head coach Bill Belichicksounded an optimistic tone about the first on-the-field experience with his newest players.
"It's always good to get back on the field this time of year. You have the young guys come in here that are eager beavers and really just want to try and soak everything up. It's good to have some new faces out there and it's fun as a coach to be working on some fundamentals and some real basic things, which they all need. It's a long way to go. One step at a time, and we're underway."
Thirty players were on the field for Friday morning's session: all 12 draft picks (including rehabbing WR Brandon Tate, who suited up and observed but did not participate in the workout), 10 players who took part on a tryout basis, and first-year veterans Brad Listorti(TE), Angelo Craig(LB), and Ryan Wendell(OL). All but Listorti were dressed for the afternoon session. Listorti was present, but watched practiced from the sidelines in his team-issued grey sweatsuit.
"I'm excited," said cornerback Darius Butlerafter the morning practice wrapped up, "because the last time I played football was January 3, actually playing football and not just working out and running 40s. As a football player, it's good to get back out here and compete."
Expectations vary, of course, from player to player, but for Belichick, he has the same goal for every rookie at this point in their Patriots careers: to work hard to learn their techniques, assignments and the Pats system as quickly as possible.
"So, ultimately, at training camp they'll be able to compete against players that have already done that," Belichick observed. "Right now, there is a huge gap between any of those rookies and our veteran players. Our guys have been through the system. They know it. They've trained all spring, and they're much more familiar with what we're doing. We've got to try to close that gap with the young players so they can compete with them from a conditioning and training standpoint physically.
"From a mental standpoint, as far as terminology, nomenclature, and all those things go, and also from a technique standpoint of how we do certain things technique wise to be effective. In some cases they have to learn new ones or improve the ones they currently have. Right now, I think for the rookies is that it's just a game of catch up."
The rookies seem to appreciate the time to work with players at their own level before jumping in with their more experience teammates.
"I'm out here with a bunch of guys that are my age and coming into the same situation. It's good to be out here with those guys, get a little used to everything, then come out here with the vets," Butler added.
"It's not really overwhelming," said long snapper Jake Ingram, "it's just a new experience and we've all got a long way to go. I've got a long way to go, a lot to learn. I thought I knew things in college, but I come here and I don't have the slightest clue. I'm excited about learning from the coaches and working hard."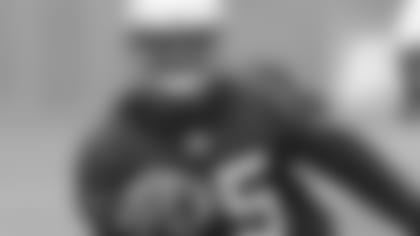 ]()… Top overall pick Patrick Chungwas very active in both the morning and afternoon practices. Though he couldn't show off his hard-hitting ability, for which he is known, because the players weren't wearing full pads (helmets only), he seemed to be all over the field in coverage during seven-on-seven and one-on-one drills.
… Third-round draft choice Tyrone McKenzieworked up a good sweat during the morning practice. He struggled a bit in pass coverage and a few times appeared to be taking his mistakes pretty hard. At one point, Belichick called McKenzie over to settle him down and, one assumes, offer the necessary guidance to fix whatever he was doing wrong. McKenzie seemed to perform better after the heart-to-heart with the head coach. McKenzie was more consistent in the second session on Friday.
… Defensive lineman Ron Bracemay be a rookie on the field, but he's already talking like a veteran. This is how the Worcester native answered a reporter's question about how he plans to stand out and make a name for himself with the Patriots. "Defense in college is easier than it is in the NFL. Here, you just have to put in more film room work, more of your own time reading that playbook, making up posters or quizzing your teammates. The difference makers are the people that put in the hard work."
… Butler got off to a shaky start. While he provided excellent, tight coverage in passing drills, he allowed a number of completions, including a deep ball that went for a touchdown. He made a nice effort to reach up and bat the ball away, but it was thrown just over his fingertips and the receiver (one of the tryout players) showed great concentration while making the catch at the goal line near the left pylon. Butler had a chance to redeem himself as a punt returner, but after fielding his first kick, he dropped the next two and nearly lost control of the fourth. In the afternoon session, however, Butler was the star of the show, picking off a few passes, showing great speed in coverage downfield, and knocking away several passes.
… Wildcat prodigy Julian Edelmanhad a mixed set of practices. He showed great speed and quickness, but had a hard time keeping his footing on the damp grass. Edelman slipped several times coming out of his breaks and after making catches.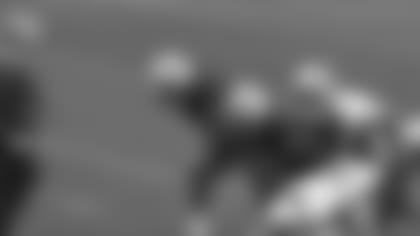 … Ingram appeared to have little trouble adjusting to life as a professional. Working with new special teams coach Scott O'Brien, Ingram displayed the technician-like approach that scouting reports raved about during the pre-draft process. All of his snaps during punting drills were right on the money. The same could not be said, however, of the rookie free agent punter who was receiving those snaps. The player, wearing number 2, got off a few high, arching spirals, but was erratic for most of the morning practice. The Pats worked on punt coverage, but did not actual kicking in the later workout.
… Former Michigan State QB Brian Hoyerhad a few errant throws – more so as the morning session wore on – but overall, he showed good accuracy and velocity. The majority of his passes were crisp and on-target. He's the only signal-caller in camp this weekend, so he's getting the majority of snaps. Every once in a while, to give his arm a rest, Patriots director of player personnel Nick Caserio, a former college quarterback, dropped back and fired some passes during drills.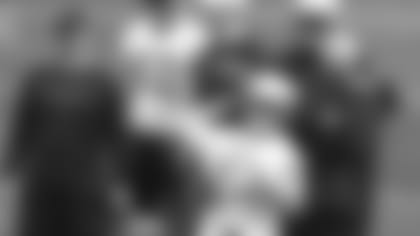 … One series in particular illustrated perfectly that this was a rookie mini-camp. Toward the end of the morning practice, during seven-on-seven work, the offense couldn't line up properly after breaking the huddle, so the coaches made them huddle up again. On the second attempt, the defense couldn't get their signals straight and had to re-huddle as well. The offense again wasn't on the same page and huddled up twice before the coaches made them run a lap around the practice field as punishment. When they returned, they were finally able to execute the play and continue with the remainder of practice.
]()… Belichick was asked at his Friday press conference how he discovered 22-year-old rookie offensive lineman Jermail Porter, a 6-5, 310-pound former wrestler at Kent State who never played football before. "That's what scouts do. They turn over a lot of rocks," he replied with a smile, before adding, "You're at a lot of different schools over the course of the fall and the spring and you come across a lot of names and a lot of people. Sometimes you find some that are interesting and you want to pursue a little bit further. No set formula. You just keep digging and digging and digging, and sometimes you find one in a place where you don't expect to find one. And I would say that's probably what happened with Jermail."
… Some of the unnamed rookie tryouts made some impressive plays, particularly the wide receivers, a pair of whom made some spectacular catches throughout the day. They had their share of drops and stumbles as well, but the ones they connected on made quite an impression.
… At the far end of the Patriots practice fields behind Gillette Stadium, the team's grounds crew had placed a pair of wooden coyotes in the ground to discourage the Canadian geese, which are numerous in the area and love snacking on the lush green grass. The sight of 30 large men running around a field with the faux predators standing guard struck some in the assembled media as humorous.