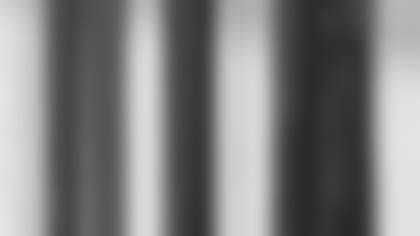 ]()
            The Patriots 2004 draft class, undrafted rookie free agents and unsigned tryout players took to the practice fields at Gillette Stadium on Friday for the first day of the team's three-day rookie mini camp. All told, from top pick Vince Wilfork to guys just looking to make a name for themselves like Harvard's Dante Balestracci, more than two dozen players took part in a pair of practices in shorts, jerseys and helmets wearing a Patriots uniform together for the first time.  

"This rookie mini-camp weekend is always an exciting weekend for us," Patriots Head Coach Bill Belichick said at his morning press conference. "It is a chance to see the new players out on the field and actually see them doing the things that we do and get a look at what kind of skills they have and start projecting where they could fit in on our team. I think that overall this group has some talent. I am sure, like all rookies, they have a long way to go in terms of getting in condition and certainly learning our system, learning how to be a professional football player and catching up to the players on this roster who have been working pretty hard in the off-season conditioning program for pretty much the last month and a half."
And although the players are evaluated at least minimally every time they step on the field, Belichick reminded the media that the camp is much more about giving the rookies a foundation for the start of their professional careers than it is about evaluating talent.
"This much more of a teaching/introductory/trying to get them on the right page-type of weekend as opposed to a big evaluation weekend," Belichick said. "We are not going to sit down at the end of this weekend and say, 'We have this. We have that. We have something else.' We don't know. They are not in pads. We are in such an infant stage of the evaluation in the program with these guys that I don't think you can evaluate it, other than the guys that we have to make an evaluation on, like some of the potential free agents, whether to sign them or not. But other than that, that is it."
Many of the players echoed those comments, saying they are more worried about learning the initial stages of the playbook that is being thrown at them and giving total effort than doing everything perfectly the first time.
"I am just going to work hard and do what the coaches ask me to do," fourth-round pick, safety Dexter Reid said. "You just have to be patient and take it one step at a time. You are going to make mistakes and that is critical. You just try to make mistakes going 100 miles an hour. You don't want to be tentative in what you do. If you are going to make a mistake do it 100 miler per hour, don't do it at 50-percent."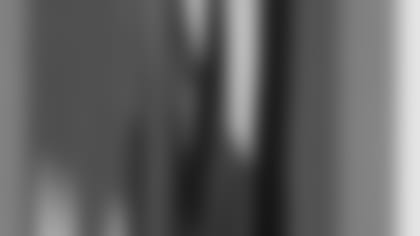 ]()
            For Belichick it this camp is a return the field and actual coaching, as most of the offseason scouting, self-evaluation and draft work is finally in the rear view mirror.  

"It is fun to be back out there and see the team actually start to formulate on the field as opposed to just on a piece of paper or on a board with a bunch of names on it," Belichick said. "The big part of this for us is to evaluate the players, where they are, what they need to work on and the things that they can improve on between now and May when they come back and also give them a little bit of information that they can start studying so they can pick up on the system and gain a little ground on that, again, relative to where our veteran players are and what they already know about what we are doing."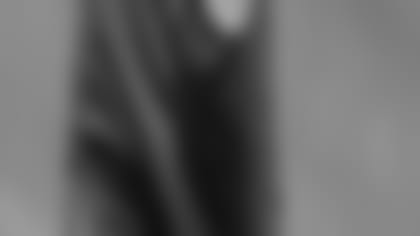 ]()
            **Tom Brady**, sporting a rather noticeable scar on his right shoulder thanks to offseason surgery, was one of the handful of veteran players in the Patriots locker room during the media period with the rookies. … Despite the fact that former Florida State wide receiver **P.K. Sam** beat fellow Patriots draft pick **Guss Scott** for a 52-yard game-winning touchdown in FSU's 38-34 win over Florida last fall, the confident Seminole says that rookie mini camp isn't the right time for even good-natured ribbing about the play. "Not even joking," Sam said. "That's in the past. I have some other things to worry about right now. Hopefully when everything kind of loosens up we can joke around. But right now everybody is so serious. We are rookies. We all have to make the team. So we are going to leave the jokes aside right now." … With no rookie quarterbacks in the draft or free agent class, tryout player **Dan Cole** from Rensselaer and Patriots director of pro personnel **Nick Caserio**, a former quarterback at John Carroll University, handled the throwing duties during offensive drills. … Former Giants tight end **Mark Bavaro**, a fixture at training camp last August, was in attendance for the practice action. … Those players on hand for tryouts included Cole, Balestracci, Hofstra wide receiver **Ricky Bryant**, Bentley safety **Ryan Ferguson** and Michigan tight end **Andy Mignery**. … The list of rookie free agents in attendance included LSU linebacker **Eric Alexander**, Oregon linebacker **Quinn Dorsey**, Syracuse defensive tackle **Louis Gachelin**, LSU cornerback **Randall Gay**, Florida State long snapper **Brian Sawyer**, Texas A&M punter/kicker **Cody Scates** and Iowa linebacker/long snapper **Grant Steen**. … Veterans that took part in the practice included offensive lineman **Jack Fadule**, wide receiver **Michael Jennings**, defensive tackle **Ethan Kelley**, fullback **Malaefou MacKenzie**, offensive lineman **Gene Mruczkowski** and offensive lineman **Tim Provost**