Wide receiver: Wes Welker, 9th year; Brandon Lloyd, 10th year; Deion Branch, 11th year; Jabar Gaffney, 11th year; Chad Ochocinco, 12th year; Anthony Gonzalez, 6th year; Donte' Stallworth, 10th year; Julian Edelman, 4th year; Matthew Slater, 5th year; Britt Davis, 1st year; Jeremy Ebert, rookie; Matt Roark, rookie.
There has been an ongoing debate among Patriots followers that started the day the team dealt the mercurial Randy Moss to Minnesota at the trading deadline in 2010. Do the Patriots need a deep threat on the outside to keep defenses honest in the passing game?
Arguments could be heard on both sides. Those who dismissed the notion pointed toward the offense's overall production and said it didn't matter how those yards and points were accumulated. Those who validated it claimed when good defenses locked down and crowded the line that no one was capable of making the opponent pay.
It appears as if Bill Belichick has weighed in on the topic, and as is usually the case with the coach he's done so in his actions, not with words. Belichick routinely stuck by the adage of production and wins being the only important factors in the discussion, but when the offseason arrived he set out to improve upon that already productive receiving group.
In doing so he added some players whose job description differed from those who've been a part of the post-Moss attack in recent seasons. Brandon Lloyd is at the top of that list, and the free agent addition figures to fill a role on the outside in stretching defenses. No member of the 2011 team had the kind of skills to consistently operate in such a manner.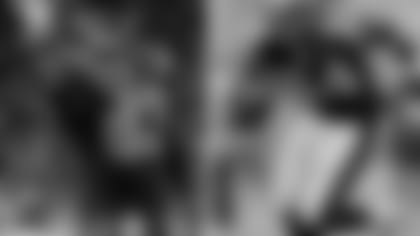 Lloyd brings some experience in the Patriots system from his days working for new/old offensive coordinatorJosh McDaniels in both Denver and St. Louis. McDaniels brought the New England attack with him as the Broncos head coach in 2009-10 and again last season as the Rams offensive coordinator. Lloyd was productive in both stops and now Belichick hopes he can duplicate that success in Foxborough.
Assuming that is the case, the Patriots will have several candidates to fill the other outside spot while Wes Welker continues to work his magic in the slot. Deion Branch, who had a solid if unspectacular 2011 with 51 catches for 702 yards and seven touchdowns, could remain in that role. Jabar Gaffney, who worked mostly out of the slot during his previous stop with the Patriots from 2006-08, also could operate on the outside. And Donte' Stallworth, another former Patriot, is back to compete for playing time as well. If he can still run he'd pose a deep threat to keep defenses honest.
Then there's the enigmatic Chad Ochocinco. His first season with the Patriots was a disaster – at least on the field. He caught just 15 passes for 276 yards and a touchdown all season. He was at most a bit player and at times an afterthought. But by all accounts he was a terrific teammate and it's likely for those reasons that he's back – albeit at a reduced rate – to compete for a job with a full offseason under his belt. Obviously if he's able to recapture his Cincinnati form it would represent a huge boost to the outside receiving corps, but clearly the Patriots have made other plans if that doesn't materialize.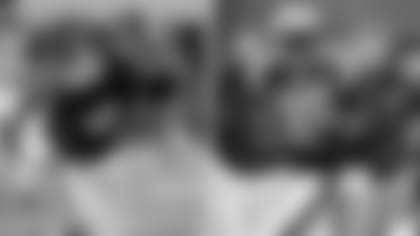 Welker has been a near constant source of news this spring after initially hinting that he would skip offseason work while not signing his franchise tender, then he backtracked and signed it a week before the start of OTAs. He said he did so in an effort to jumpstart negotiations for a long-term deal to stay in New England, then expressed disappointment that it didn't. Speaking at his youth camp last week the wideout indicated he was happy to be back and playing under the franchise tender, so it appears as if there's no worries about his potential availability for the upcoming season. But Welker's message seems to be changing by the day.
If his presence in the lineup is a short-term thing, Belichick seems to have that covered as well. Anthony Gonzalez signed as a free agent after five injury-filled seasons in Indianapolis. He's worked in the slot and been productive when healthy, although that hasn't been often lately. Julian Edelman also remains as a potential Welker replacement. In the rare times when Welker has been unavailable, Edelman has been productive, and his work as a punt returner and even as a part-time fill-in defensive back gives him added roster value.
While he may be a long shot to contribute immediately, rookie Jeremy Ebert is also in the mix. The seventh-round pick out of Northwestern can fly (4.38 40 at his Pro Day) and worked almost exclusively out of the slot for the Wildcats. He was productive at the college level and may be worth developing if the Patriots can figure out how to keep him, whether it be on the practice squad or otherwise.
Special teams captain Matthew Slater continues to be listed as a wide receiver but his value is on the coverage units. His roster spot is safe but at this point he would barely be considered a wide receiver. It would be easy to see six others sticking around given the added depth and talent Belichick brought aboard this offseason.
Britt Davis, a first-year player who spent time on the practice squad a year ago, and undrafted rookie Matt Roark out of Kentucky round out the depth chart.