Offensive line has been a major problem in New England for the last couple seasons. By no means is the line settled heading into camp, but there will certainly be a lot of new faces trying to keep Drew Bledsoe off his back.
A year ago the starting line consisted of left tackle Bruce Armstrong, left guard Derrick Fletcher, center Damien Woody, right guard Max Lane and right tackle Grant Williams. The following week Sale Isaia replaced Lane, and in Week Three Joe Andruzzi stepped in for Fletcher. Heading into camp, only Woody, Williams and Andruzzi are even on the roster, and only Woody is expected to start again.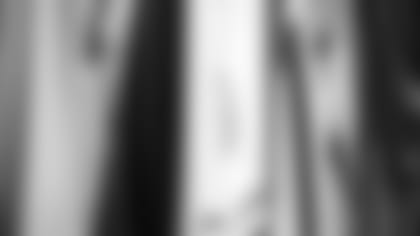 ]()
            There are 15 linemen currently on the roster, and there are likely eight or nine roster spots up for grabs. Several spots seem spoken for, with Woody and veteran acquisitions Mike Compton and Joe Andruzzi safe bets. Second-year players Adrian Klemm and Greg Robinson-Randall and rookies Matt Light and Kenyatta Jones all have fair to good chances of being starters this year, which only leaves a couple choice spots for the rest of the competition.  

Woody is the anchor of a completely refurbished line. He is one of the few draft picks in recent years to firmly entrench himself in a starting role, and he has shown improvement each year since he arrived. His only weakness is the shotgun snap, which he has worked hard at improving throughout the offseason.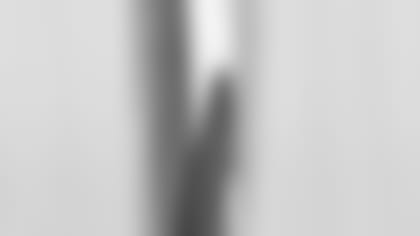 ]()
            On Woody's left should be Compton, who signed after eight seasons in Detroit. He is the only player besides Woody that Bill Belichick said was expected to be on the starting line during mini-camp in June. Compton has experience at every spot on the line, including center. With he and Woody side-by-side, the Patriots should benefit from having two linemen who know what to look for when reading the defensive alignments.  

The leading candidate on the other side of Woody is Panos, who came through free agency from AFC East rival Buffalo. He missed all of the 1999 season with a neck injury and spent last season as a backup, but he has legitimate starting ability provided he stays healthy. Like Compton, he also provides a solid veteran presence to help bring Woody further along.
While Panos has the upper hand, his spot does not seem as secured as those of Woody and Compton. Andruzzi started 11 games at left guard last year and will figure in the competition, as will Grey Ruegamer, who spent time as an extra tight end and backup lineman for the final six games last season. Second-year player Adam Davis, who made the opening day roster last year before being released and signed to the practice squad, also will see time during camp. Barring several injuries, he likely won't be a starting candidate.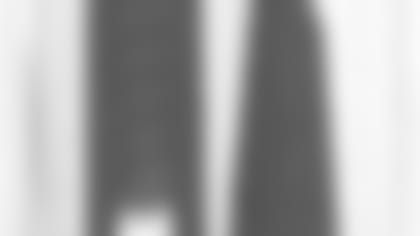 ]()
            The biggest question marks on the line are at the two tackle spots. During mini-camp the first line had Adrian Klemm at left tackle and Greg Robinson-Randall at right tackle. Klemm, taken in the second round in 2000, is hoping a fully healthy offseason will help him rebound from a rookie season in which he missed all of training camp and 11 games because of a knee injury. He admitted feeling lost when he came back last season, but felt much more comfortable during mini-camp.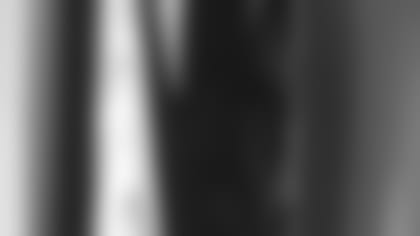 ]()
            Like Klemm, Robinson-Randall started four games toward the end of the season, all at right tackle. There doesn't seem any possibility of him moving inside to a guard spot, as Belichick said more than once that Robinson-Randall is best suited on the outside. His experience last season should help, but there will be others nipping at his heels for the job.  

Also prominently situated in the tackle competition will be Williams, second-year player Josh Rawlings and rookies Light and Jones. Light and Jones were both left tackles in college and figure prominently in the future of the offensive line. Depending on how camp competition plays out, either could earn a starting job, but both are more likely going to land backup roles, at least to begin the season. Klemm, Light and Jones also all could factor in the guard competition
Williams, who started the first seven games at right tackle last year, is the only tackle with extensive experience. However, if the youngsters play with confidence, his roster spot is in jeopardy. During mini-camp he worked with the last unit offense, while Light and Jones were both with the second team. Rawlings is coming off a strong NFL Europe season, making the all-league team at left tackle for the Frankfurt Galaxy.
The final three linemen on the roster are second-year players Rob Gatrell and Terrance Beadles and undrafted free agent Drew Inzer. Gatrell spent all of last season on the practice squad, while Beadles spent the season on injured reserve. His cause wasn't helped by a leg injury suffered in mini-camp.