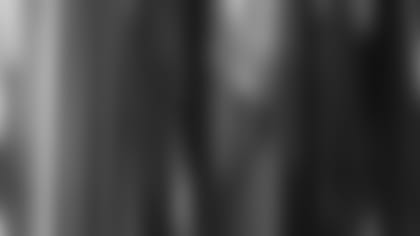 ]()
            Guard Todd Rucci was released by the New England Patriots Tuesday.  

Rucci, who was placed on a non-football injury reserve list on Aug. 25, 2000, had spent the first nine weeks of the regular season rehabilitating his knee from an injury he sustained prior to the start of training camp.
Originally drafted by the Patriots in the second round of the 1993 draft, Rucci started 75 of the 85 games he played with New England. The 6-foot-5-inch, 305-pound guard started at right guard in his NFL debut at Buffalo on Sept. 5, 1993, but he sustained a torn pectoral muscle just over a week later and missed the rest of his rookie season on injured reserve.
He returned to the starting lineup for the final 10 weeks of the 1994 season. He played in every game for the Patriots from 1996 through 1999. During that times New England made the postseason three times, including a Super Bowl run in 1996.
Rucci started at guard for New England's Super Bowl team in 1996. During his career he started all seven playoff games the Patriots had.
Rucci joined the Patriots as part of the 1993 draft class that included Drew Bledsoe, Chris Slade, Troy Brown and former Patriot Vincent Brisby. That group had the longest tenure with the team besides tackle Bruce Armstrong.
Rucci was taken out of Penn State with the 51st overall pick that year as the second of three second-round picks New England had. The pick was acquired from Miami along with a 1994 draft pick in exchange for wide receiver Irving Fryar.
At some point this week the team must also make a decision on rookie tackle Adrian Klemm, who was been on the physically unable to perform list for the first six weeks of the season. He will either be activated to the 53-man roster or placed on injured reserve.