Mississippi's Dexter McCluster


INDIANAPOLIS – Beauty is in the eye of the beholder. One man's trash is another man's treasure. Whatever cliché you want to use, when assessing the crop of running backs available in the 2010 NFL Draft it's all about what an individual team is looking for.
From a 5-8, 165-pound playmaker like Mississippi's Dexter McCluster to a 6-0, 241-pound bruiser like infamous Oregon runner LeGarrette Blount there is something for every team's need at running back this spring.
The question in New England, though, is how big is the need? While Kevin Faulk is set to be an unrestricted free agent, the rest of the Patriots committee backfield is scheduled to return in 2010. So underachieving former first-round pick Laurence Maroney, former undrafted rookie BenJarvus Green-Ellisand aging, oft-injured but still productive veterans Sammy Morris and Fred Taylorwill all be back to battle for carries.
Where, if at all, is there room for a rookie runner in New England? The answer to that question would dictate where the team might look in the wide-ranging pool of running back talent come draft day.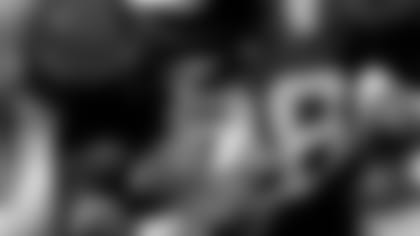 Clemson's C.J. Spiller(5-11, 195) leads the class as the projected top back, and as the epitome of the undersized dynamic playmaker. Combine teammate Jacoby Ford, a wide receiver prospect, described Spiller's incredible talents from his up-close, on-field perspective.
"It was amazing," Ford said of Spiller, who scored 21 touchdowns in 2009. "You see a guy out there just giving 110-percent every time he touched the ball. I find myself stopping and watching as he runs sometimes instead of running behind him. I know nobody is going to catch him. Sometimes watching him, I'd be like, 'Wow. Really? Did he do that?'"
But Spiller could very well go near the top-10 in the draft, and certainly isn't likely to last to New England's first pick. According to NFLDraftScout.com three junior backs could challenge for first-round selections, including Georgia Tech's Jonathan Dwyer (5-11, 235), Cal's Jahvid Best(5-10, 195) and Fresno State's Ryan Mathews (5-11, 218).
Best is another dynamic athlete, but he faces questions about his health. He suffered a serious concussion on a touchdown last season but believes he's good to go at this point and moving forward.
"The biggest thing may be just getting a new helmet," Best said downplaying the concussion. "At Cal I wore kind of the oldest style helmet. It looked the best but it wasn't the best protection. So maybe I should go new-school."
He also thinks that backs of his build and style are becoming a more popular trend these days in the NFL.
"Definitely. It just helps me out when guys go in the league like Chris Johnson, the smaller backs, and they go out and make an impact on teams," the surprisingly humble Best said. "That just makes me and my kind of players more valuable."
And the ever-important 40 time?
"I'm going to run fast. I can tell you it's going to be a fast time, but I can't put a number on it," Best said.
Mathews led the nation in rushing yards per game for the Bulldogs, playing for former Bill Belichickassistant Pat Hill. Some believe he might be the most complete of the top backs, with him even listing pass protection as his greatest strength.
"Being at Fresno State, the running backs are incorporated in the blocking a lot," Mathews said of a skill that should help him early on in the NFL. "Coming from a program like that is really going to help me at the next level -- if I get a chance -- to sort linebackers out and safeties too."
But he's also obviously a skilled ball carrier, if not exactly a playmaker like Spiller is.
"I'd have to say my vision and being able to get North and South," Mathews said of his strengths as a runner. "I'm not a finesse runner but I can get the ball downfield and I can break for big yards."
The variety of styles continues into the middle portion of the draft. Smaller, faster backs like the ultra versatile receiver/runner McCluster as well as USC junior Joe McKnight(5-11, 198) are an option. But so, too, are bigger bodies like Mississippi State's Anthony Dixon(6-1, 245), Stanford Heisman runner-up Toby Gerhart(6-1, 235) and maybe even the now-rising prospect Blount.
McKnight was showered with expectations and comparisons to Reggie Bush immediately upon arriving with the Trojans. He never lived up to the hype, something he readily admits to in summarizing his college career.
"It was OK. It wasn't spectacular," McKnight says looking back. "But it was OK, I give it a C grade, I could have did better."
McKnight never ran from the comparisons to Bush, but admits that may have hurt him at USC.
"It wasn't unfair," McKnight said. "Everybody gets compared to somebody, but that's what my biggest problem was trying to be so much like him that instead of just being Joe McKnight and playing Joe McKnight football."
McKnight, who is shooting for a 40 time in the low 4.3s, hopes his lessons at USC will make him more successful at the next level.
"Just make plays," McKnight said. "Don't try to make everybody miss and get everybody to say oohs and ahhs like Reggie did. Just make plays and be myself. You don't have to score every time."
The much bigger, bruising Blount was suspended after the season opener last fall when he punched a Boise State player during postgame celebrations. He was reinstated by Oregon in November, but played only sparingly to close out the season.
He's learned from the mistake he made and now is simply focused on fitting in on his next team and building a solid career for himself. That process started at the Senior Bowl and continues at the Combine.
"Somebody is always going to have that certain thing happen to them that you have like this (snaps) to react," Blount said of the lessons he's learned. "You either react the way I did or you react the right way.
"I think the incident did hurt my draft stock being that I didn't play this season. If I would have been suspended for a couple games and I would have played this season I think my draft stock would have been just as good as it was before the season started."
Blount hopes to set himself apart from the more speed-based, undersized backs in the class.
"Here I am, one of the few big guys in the draft that I can definitely run at 240 pounds, I bring another dimension to the game," Blount said of his football skills. "I wear defenses out. I get the tough yardage. I can pop a big one every now and then. I can give the starting running back or whoever a rest and I can definitely come in there and make an impact on a team right away."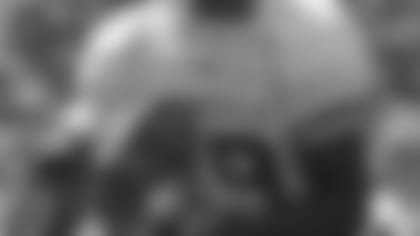 Should the Patriots wait until the latter part of the selection process to target a back, some versatile talent should remain worth looking at. Buffalo's James Starks(6-1, 218), UConn's Andre Dixon (6-1, 200), Fresno State's Lonyae Miller (5-11, 220), USC's Stafon Johnson (5-11, 215) and LSU's Keiland Williams (5-11, 221) are all intriguing options that come with some sort of baggage that downgrades their projected value.
Dixon split carries on the way to 1,000 yards last season. Miller lost out to Mathews for the Bulldogs. Johnson had a horrific weight-lifting incident that severely injured his throat and still has him speaking with a raspy voice. Starks missed his entire senior season after shoulder surgery, that following a 1,300-yard junior season. And Williams is an oft-injured guy, but he compares his makeup and versatility to former Tiger and current Colts star Joseph Addai.
Johnson, who returned for the Senior Bowl, has tried to make the best of his terrible situation last fall and is taking a positive approach moving forward after the long recovery process, one that started when he left the hospital at 185 pounds and working back up to playing weight.
"It's just something that I went through," Johnson said. "I'm happy to tell everybody all the things that God has brought me through. I'm here now. I'm glad to be here and I have no problem sharing that."
And what do teams ask about the injury?
"Just about football," Johnson said. "Does it affect me as a football player? No it doesn't. So from there on there are just regular, typical football questions."
Listening to Miller, and again he's worth watching in part because of the pro-type coaching he got from Hill at Fresno State, you might think you're listening to one of the draft's top prospects.
"A lot of our protections are pro-style protections," Miller said. "A lot of our schemes, our run game and our pass game, are also pro based. Talking to a lot of scouts and drawing up plays they are telling me that a lot of stuff we do at Fresno is like what they do at the NFL.
"In the NFL I can pretty much be an all-purpose type back. At 5-11, 220 pounds I can run between the tackles. At 4.3 speed I can run outside the tackles and get into the open field and break away. I have great hands. I pretty much feel like I'm the total package. I'm definitely flying under the radar."
So whether the Patriots target a top-end, every-down back to add to the Tom Brady-led offense or take a flyer on a late-round change-of-pace guy, pretty much every type of runner imaginable is available in the 2010 running back class. Maybe, just maybe, the committee approach in New England might just get a new face to add to the mix moving forward.