Maybe it was the damp, drizzly weather conditions. Or maybe it was the long layoff. Most likely, a combination of both.
Whatever the reason, Tom Bradydidn't look quite as sharp throwing the ball Thursday (to be fair, neither did the other three quarterbacks on the Patriots roster), a fact Brady himself noted after the team's practice.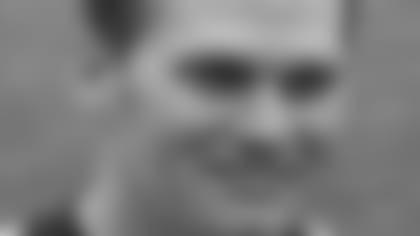 ]()"There's obviously a lot of rust on all of us, being out for four months … we need the work, and I need the work … I'm not completing as many passes as I want. I don't think I've been very sharp the last three days in practice."
For now, however, that wasn't much of a concern, at least not to what was estimated to be perhaps the largest media contingent ever assembled for a Patriots practice. An overwhelming number of reporters and photographers came to Gillette Stadium today for the primary reason of talking to Brady, the former NFL MVP who missed nearly all of last season with a severe knee injury.
Thursday's organized team activity (OTA) was Brady's first publicly viewed appearance on the field with his teammates since suffering his devastating injury in Week 1 of last year. Brady wore a couple of short-sleeved shirts under his practice jersey, but long sweatpants covered the knee brace he later acknowledged he'd been wearing throughout practice. He claimed, however, it had no impact on his performace.
"No, you don't even really notice it. I'd rather not wear it, but Jim [Whelan, the team trainer] is forcing me to wear it, so, I've got to listen to him.
"This is a hard game," he added. "It's one of those things if you're not doing it every day, competing at this level … You always think it's going to get easier as you get older, and that's not the way it works. You've got to come out every day and put the work in and not take anything for granted. You can't think that because you completed passes last year it's going to be the same this year."
Asked about what it was like to sit out an entire year, Brady said he didn't allow himself to dwell it.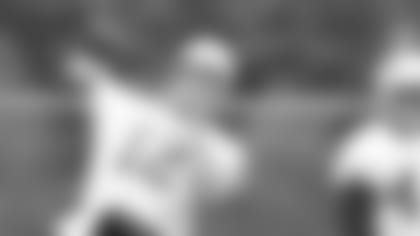 ]()"You know … I never really focused on it. I felt bad for myself that night and I think I moved on after that. You wake up the next day and think, 'Was that a dream?' Because that's not really how I thought it was going to go. I had never really been injured … When you sit on the sideline for an entire year, you realize how much you love it. Not that you need that to happen to be grateful to play, but you experience things in a much different way.
"Since then, it's about trying to get better. I think it went fast, in a lot of ways, the rehab process."
He then addressed the reports that he'd suffered at least one significant infection that delayed his recovery.
"Part of surgery and rehab is you have setbacks and you just deal with them," he stated matter-of-factly. "Life doesn't always go how you plan it. But it didn't really set me back for very long. Probably just long enough to keep me from really hurting myself."
A notorious competitor, Brady insisted he's not holding back physically now that he's back on the football field. He said he always does as much as he can do – even more, at times, which can be both good and bad, he acknowledged. But so far this spring, he's encouraged by the level at which he's been able to perform, starting with his workouts in March and April and now into the OTAs with the rest of his team.
"I've been feeling really positive. Nobody likes to do rehab. I'm glad we're back into the football stuff, throwing the ball on the field. That's the stuff I enjoy the most. The throwing's not the problem at all. I'm doing the football activities, not for my leg, but for the rest of me. My body feels really good, my arm feels good."
Does that mean he's confident he can be the same player he was before his injury?
"I mean, we'll see. We'll see. Talk is cheap. I'm going to do the best I can do. I can't wait to get out and start playing games."
![]()Not only is Brady returning from his first major injury of his career, he's also coming back to an offense that will not be overseen by Josh McDaniels, the offensive coordinator (now Broncos head coach) with whom Brady was very close. He also has several new teammates on offense with whom he must develop a working relationship on the field.
"Theres' a lot of new faces, new coaches," he conceded. "We've had a lot of changes this year. Josh and I had a great relationship. That's part of the NFL. Things change every year. There are 13 new head coaches and he's one of them. I hope that we find ways to move on without him. We've already started that process. It doesn't stop for anybody around here. The coaches that are in that role are doing it."
As his nearly 25-minute Q&A session wrapped up, one reporter asked if Brady had lost weight. He replied that in fact he was slight above his playing weight.
"I tried to work on my strength a lot," he explained. "I'll be back where I need to be in a few months."
That's exactly the news Patriots fans have been waiting to hear.
… Brady was also asked the inevitable questions about his family life, having been married in the offseason and photographed numerous times with his bride and young son. "I had a little more privacy in the past, but that's OK. I learned to manage it," he replied. "I still find ways to enjoy myself. Certainly here. I always have fun here. I'm a very optimistic person. I cherish those moments … there's been great things happening in my life for a long time. This year was no different, with marriage and with children. It's a great part of my life … and so's work," he said with a chuckle. The word children begged the next obvious question from reporters: Is another baby Brady on the way? Brady grinned sheepishly. "No, its …" he paused and dropped his head down. "No." The response brought laughter to the assembled media.
… Conspicuous in their absence were stalwart veterans Mike Vrabeland Rodney Harrison, which one reporter remarked made practice a quieter affair. "You guys notice that too, huh?" Brady said. "Yeah, Vrabel, Rodney … there's definitely not as much noise. We miss those guys, we love those guys, they're our great friends. We wish them well." Asked if he was surprised by Vrabel's trade to Kansas City, Brady replied, "I'm not surprise by anything anymore. It's part of this game, it's part of the league. I know Mike's happy to have a job. I know he misses us, but if we ever play Kansas City, we want to beat the crap out of him," he laughed.
… 76 players took part in Thursday's OTA – 43 on offense, 33 on defense; 15 players were absent, including WRs Tyree Barnes, Shun White, and Brandon Tate, DB Brandon Meriweather, RB Sammy Morris, CB Mike Richardson, WR/DB Ray Ventrone, LBs Jerod Mayo, Tyrone McKenzie, and Tedy Bruschi, OLs Al Johnsonand Mark LeVoir, and DLs Vince Wilfork, Ty Warren, and Jarvis Green.
… Veteran WR Joey Gallowaylooked much younger than his 37 years. He showed nice quickness getting in and out of his routes and made every catch look easy.
… Laurence Maroney, Matthew Slater, Terrence Wheatley, Darius Butler, Julian Edelman, and Terrance Nunntook turns returning kickoffs.
… Punter Chris Hansonhad a great practice, booming several high, arching spirals along the sideline during the middle of practice. Long snappers Jake Ingramand Nathan Hodelalternated the snapping chores.
… In 11-on-11 play, backup QB Kevin O'Connellfloated a perfect pass about 30 yards downfield to WR Greg Lewisstretched out and went parallel to the ground to make the catch with CB Shawn Springsproviding as tight a coverage as possible. Great play. "You all saw that play he made today?" Brady commented afterwards. "That was ridiculous."
… TE Chris Bakermade a nice one-handed catch of a pass thrown by O'Connell. It was a simple 5-yard out pattern, but the ball was a touch ahead of Baker, who reached out with his left hand, snagged it, and brought it back to his body before continuing upfield.
… Bill Belichickdonned a fashionable new sweatshirt at practice, eschewing his usual grey hoodie. Instead, the head coach sported a navy blue, throwback hoodie with the words Boston Patriots on the front, the old Pat Patriot logo in the middle, and the team's 50th anniversary logo on the right sleeve.