Tom Brady has enjoyed more than his share of postseason success. Several others have been through the postseason wars a time or two as well. But the Patriots also have some younger players who either haven't experienced the playoffs or perhaps are still waiting for their signature January moments to occur.
With that in mind Team PFW started thinking about some possible candidates for postseason success. Obviously this will be the first taste of playoff football for the rookies, but other players like Jerod Mayo, Devin McCourty and Stevan Ridley have yet to put their stamp on Patriots playoff history as well.
Which player is most poised to enjoy a breakout postseason performance?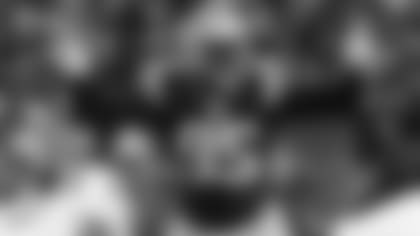 After a very impressive start to his rookie season, the first-round pick slowed over the middle part of the year, at least in part due to an ankle injury. Over the last two weeks of the regular season, though, he showed more of that early season youthful spark as he seemed to get back to full health.
That has me thinking that he could be a force in his first postseason action. With Rob Ninkovich banged up, New England will lean heavily on Jones for a big portion of the team's pass rush in the most important games of the year. I think he's more than up for that challenge. All the teams he could face in the opening round he actually saw earlier in the regular season. So he'll have some specific game experience to pull from.
Jones has the athleticism, attitude and energy to be an impact playmaker for the New England defense in the playoffs. That's exactly what I'm expecting him to be as he continues through what's already been a pretty impressive rookie season. True playmakers make plays at the most important times, and Jones is well on his way to proving himself a real playmaker on the Patriots defense.
--AH PFW's Paul Perillo says ...
Stevan Ridley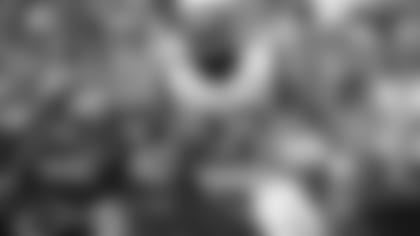 All season long the Patriots have been trying to establish a complementary running game to balance out their offense. Now it's time to see the fruits of that labor.
Stevan Ridley proved he can be the lead back for this team and he'll get every opportunity to show he can give the offense another dimension in January. The Patriots will likely stick to their pass-heavy approach early in games before turning things over to Ridley and the ground game to grind the clock. It's an element the team hasn't had in recent years and Bill Belichick and Josh McDaniels understand the importance of it.
Ridley will prove to be more valuable in that role and will put up some impressive numbers for the Patriots. I wouldn't be surprised to see him top 100 yards every game, and if that happens, the Patriots will be champs.
--PP
Now it's the fans turn to cast their vote in this week's Samsonite Make Your Case poll question.
http://polldaddy.com/poll/6809031/