General consensus is that after an aggressive, active offseason the Patriots roster is loaded with talent.
Many believe the defending Super Bowl champions have the most talented group of players in the entire NFL.
Some of that has to do with the top of the depth chart that includes superstar talents like Tom Brady and Rob Gronkowski. But it also is related to the type of depth that Bill Belichick has accumulated through the various avenues of the team-building process.
New England's current 90-man roster lists seven former first-round picks, including newcomers Brandin Cooks and Stephon Gilmore.
Maybe more importantly, plenty of the team's stars and Pro Bowl talents like Brady, Julian Edelman and Malcolm Butler have outperformed expectations at the NFL level, while others bring versatile depth to their jobs.
That got the PFW boys wondering, which of New England's talent-rich positions is the deepest heading into 2017? Does Brady's G.O.A.T. status single-handedly elevate the QB spot to the head of the class? Or does the seemingly endless list of weapons at receiver bring enough quality quantity to take the nod?
So this week's Samsonite Make Your Case question is: Which position group in New England is the most talented? Wanna know how deep the Patriots receiving corps is? One man who tied for the NFL-lead in yards per catch and a second-year player who had an extremely impressive Super Bowl could each be in heated battles to retain regular roles in the offense. The addition of Cooks puts a gifted No. 1 playmaker atop the receiver depth chart that returns slot machine Julian Edelman, proven veteran Danny Amendola, Chris Hogan and impressive youngster Malcolm Mitchell. Andrew Hawkins is a viable NFL target himself. The depth and versatility of the receiver position is better than it's ever been in New England and about as good as any team could ask for from top to bottom.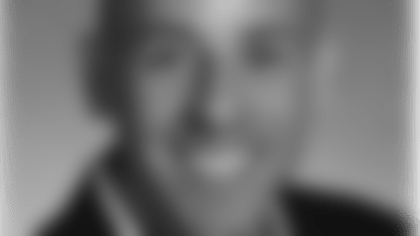 Brady is the best to ever do the job. But that's not where it ends. New England has three quarterbacks who each won games as the starter last fall. Jimmy Garoppolo may be the best backup in the game today, a guy who many believe could be a top-10 starter in the league right now. Oh, and Jacoby Brissett is in the midst of the ever-important year two jump with game-winning experience already under his professional belt. The Patriots three-man wolf pack at the most important position in all of sports is an embarrassment of riches.
[wysifield-embeddedpoll|eid="559056"|type="embeddedpoll"|view_mode="full"]