Nothing brings hope to a team like the draft. Fans in 32 NFL cities are convinced the players they took will put them over the top (Well, 31 really. Jets fans are never happy). The Patriots took seven players last month and they recently were put through the paces at rookie mini-camp as their first indoctrinations into professional life.
Although we did not get to see the players do much more than stretch, we still have some thoughts about the class and which players we believe will worth keeping an eye on. One word that stands out when describing this group is athleticism, and with that comes the excitement that goes with it.
With that in mind for this week's Samsonite Make Your Case we're trying to identify the rookie we're most excited about watching play for New England this season.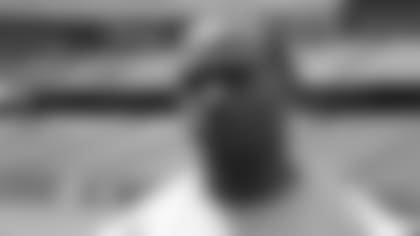 The Patriots have been in need of a speedy wideout who can beat secondaries deep ever since Randy Moss left. Brandon Lloyd couldn't do it; Chad Ochocinco never came close. Perhaps Josh Boyce will be the answer. Boyce can flat out fly having run a sub-4.4 40 at the Combine despite a foot injury. He can also play on the outside as well as in the slot.
The possibilities of watching him run by defenders already has me excited just to watch training camp. The Patriots have had some wideouts who were billed as speedsters but I haven't seen anyone who could match Bethel Johnson in that department. I can't wait to watch Boyce and compare him to Johnson, who was the fastest Patriot I ever saw on the field. Boyce has that kind of big-play potential and the Patriots offense could really use it.
-AH PFW's Paul Perillo says ...
Jamie Collins
!The Patriots defense is in need of dynamic playmakers, and Collins is nothing if not dynamic. His speed, athleticism and versatility will be welcome on a unit that lacks a lot of those qualities.
Collins won't likely start immediately but I expect him to contribute right away and by the end of the season he'll be adding big plays to the mix. Collins is a rare athlete and adding those kinds of players on the edge of the defense is exciting.
Also, Bill Belichick hasn't had a lot of players in that mold in recent years so imagining how the coach may choose to use Collins also is worth getting worked up about. I had a similar feeling last year with Chandler Jones and there were flashes of brilliance from the rookie. Collins is even faster and more explosive. This one could be a game-changer for the defense.
-PP
Now it's the fans turn to cast their vote in this week's Samsonite Make Your Case poll question.
http://polldaddy.com/poll/7094997/