Ever since the Patriots decided to sign Danny Amendola around the time Wes Welker signed with Denver as a free agent, comparisons between the two have been constant. Actually, the comparisons began long before that when Amendola followed Welker in college at Texas Tech.
The two play with a similar style as undersized, quick slot receivers who make a high volume of catches in the underneath zones. And both rack up yards after the catch and are effective weapons in the passing game.
While comparisons are and have been inevitable, Tom Brady told us this week that it's unfair to do so. The quarterback said it's unfair to compare anyone to Welker, with all of the production the former Patriot posted during his six years in New England.
Despite that, PFW is going to take a shot at it anyway. This week's Samsonite Make Your Case poll asks which player will finish 2013 with more catches, Welker or Amendola?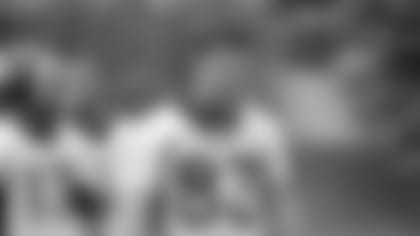 I'm going to have to go with the guy with the more proven track record. Welker has averaged 15.5 games played and 112 receptions over the last six seasons playing with an elite quarterback as part of an elite offense. Sure he'll be building a new rapport with Peyton Manning in Denver, but I expect that to take about as long as it did for Brady to fall in love with Welker, who had six catches and a touchdown in his first game in New England in 2007 on his way to a 112-catch campaign.
Welker will also be working within an attack that has other weapons – most notably rising star Demaryius Thomas – but let's remember that No. 83 caught more than 100 passes three straight years working next to human mailbox flag (his hand was always up indicating he was open) Randy Moss. Manning is going to love Welker's durability, consistency and talent. Manning has had a knack for getting the most out of his receivers over the years – be they Hall of Fame talents like Marvin Harrison and Reggie Wayne or lesser guys like Pierre Garcon and endless others.
If his new quarterback can get the most out of Welker, I really think the duo could challenge the NFL receptions record of 143 that Manning set with Harrison back in Indy in 2002. Get used to hearing Manning-to-Welker Patriots fans, because you're going to hear it more often than you'd like in 2013.
-AH PFW's Paul Perillo says ...
Amendola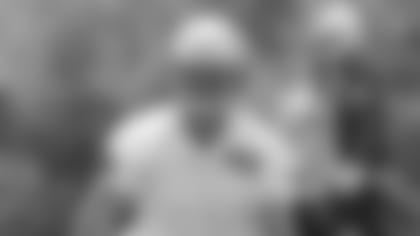 Obviously I'm not expecting Amendola to step in and immediately make us all forget about Welker and all of the wonderful things he did for the Patriots over the last six years. But based on the current state of the offense, coupled with the ability I've seen from Amendola both prior to his arrival and our limited sample of one OTA practice, I feel he will be highly productive.
Amendola appears to cut right from the same cloth as Welker. Back in 2007 it was apparent quickly that Welker and Tom Brady had developed a rapport and worked well together. We saw some of those same signs on the practice field last week, and we read earlier in the offseason about the two working together out in California. So, it doesn't appear as if there will be any problems getting the two on the same page for the start of the season.
There are two more reasons I feel Amendola will catch more passes than Welker this season. The first is the offensive systems the two will play in. Brady relies heavily on the slot receiver as his top option. It was Troy Brown, Deion Branch and Welker before and now it will be Amendola. Peyton Manning has always worked the outside more often and with Demaryius Thomas and Eric Decker he has two other options to choose from.
The second is the overall depth of the teams' receiving corps. With injuries potentially keeping the Patriots tight ends at less than 100 percent, Amendola could very emerge as the only consistently reliable option for the Patriots. Denver is deeper and won't likely ask anyone to catch such a high percentage of passes.
Although health is always an X-factor, I believe Amendola will catch more passes this year than Welker.
-PP
Now it's the fans turn to cast their vote in this week's Samsonite Make Your Case poll question.
http://polldaddy.com/poll/7126657/