Devin McCourty is in just his third NFL season but he's already been through a career's-worth of experiences. He burst onto the scene with a Pro Bowl campaign as a rookie in 2010, intercepting 10 passes while emerging as the secondary's top performer. He soon became one of the team's captains, but unfortunately his play tailed off dramatically at the same time.
After a disappointing 2011, McCourty has settled into something in between his first two seasons thus far in 2012. While his play at his normal left cornerback spot wasn't perfect through the first half of 2012, it was an improvement over his efforts of last season.
But as injuries piled up in the secondary – specifically at safety – McCourty was asked to make a position switch. He started the last two games before the bye at safety, and now that the Patriots have acquired cornerback Aqib Talib from Tampa Bay, thoughts of a permanent change for McCourty have been circulating.
It will be at least another week before we get an indication of what Bill Belichick has in mind since Talib is ineligible to officially join the Patriots until the Week 11 game against Indianapolis as he serves the final game of his suspension.
But that won't stop us from speculating. Our Samsonite Make Your Case question this week: Where does Devin McCourty fit best, safety or corner? Corner
McCourty was drafted as a corner. He proved himself a playmaking Pro Bowl cornerback with seven interceptions as a rookie at arguably the most physically demanding position in the NFL. There is little question that a good cornerback is one of the most valuable commodities in football.
While McCourty has had his struggles in the last year and a half, I think he's actually been better this year than he was a year ago. I'd like to see him get the chance to work opposite another skilled corner in Aqib Talib. I'd also like to see him get the chance to actually work with the projected starting safeties to open the season – Patrick Chung and Steve Gregory – something that due to injury he hasn't had much of a chance to do this fall.
If McCourty stays at corner, it theoretically gives the Patriots their most skilled, talented, experienced secondary. It allows youngsters like Alfonzo Dennard and Tavon Wilson to be rotational, sub guys and learn with less every-down pressure. It allows Kyle Arrington to slide into a spot that he's more suited for as a situational and rotational player. Overall it gives the Patriots pass defense its best chance to succeed.
I also haven't seen McCourty make many plays in his limited time at safety over the last year. He knows how to play corner, whereas he'd have to continue to learn how to play safety on the fly. Keep McCourty at corner and give the veteran secondary a chance to play together and make plays. It's the best chance the Patriots have for success on pass defense this fall.
-AH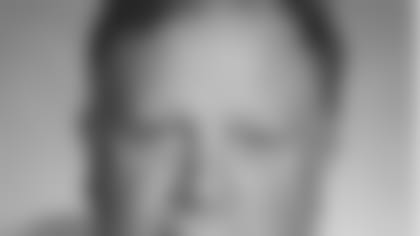 PFW's Fred Kirsch says ...
Safety
Some people look at this switch as a demotion. I don't see it that way. The reason I want to move McCourty to safety is because he's talented enough to make such a move. His play at cornerback this season has been fine, but unfortunately injuries have left the safety spot too thin. Having a smart, talented player like McCourty back there on a permanent basis will solidify a position that has been in transition for the better part of two years now.
Physically, McCourty seems like the perfect safety. While he's not the ideal size at 5-10, 195, McCourty likes to play physically and is an excellent tackler. He has shown the ability to keep things in front of him and recognizes different coverage schemes well. Bill Belichick also calls him a good communicator. That sounds like a good safety to me.
So, move McCourty to safety and let Aqib Talib and Alfonzo Dennard man the corners. Let that group play together for a while and hopefully they will develop some cohesion by the end of the season. When that happens, it will be due in large part to McCourty's leadership and versatility.
-FK
Now it's the fans turn to cast their vote in this week's Samsonite Make Your Case poll question.
http://polldaddy.com/poll/6678818/