For a time during the offseason it appeared as if Wes Welker would sign an extension that would keep him in New England for the foreseeable future. But negotiations can often be tricky, and the franchise tag the team placed on him back in February wound up taking hold and Welker earned a guaranteed $9.5 million for 2012.
So far, Welker has responded with another productive season and leads the NFL with 92 catches. His consistency and durability belie a player of his age and would seem to make him an attractive candidate to return. But he will turn 32 next May and sometimes things that appear simple are anything but.
Therefore, this week's Samsonite Make Your Case will take a look at Welker, and what the Patriots should do with him next season. The options would include franchising him again (at 120 percent of his current salary), offering him an extension or letting him go.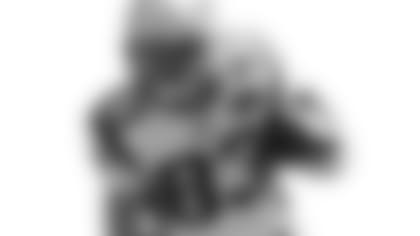 Welker is about as consistent a force as there is in the NFL and he's proven time and time again how reliable he is. Tom Brady trusts no one the way he does Welker, and in many ways the offense revolves around the slot receiver more than anything else.
But he is starting to get up there in age, and receivers – particularly ones who absorb the punishment he does – often lose it quickly once they creep toward their mid-30s. For that reason, I think the Patriots should keep going one year at a time as long as they can.
Franchising him is just good business. Welker will make more than $11 million under the tag, which is a great salary, and the Patriots are protected against any backend drop-off in production that may occur. It's a win-win situation for all involved.
*-AH
* PFW's Paul Perillo says ...
Extend him
There are times when the most sensible thing to do in terms of business isn't always the right thing. The Patriots can use the franchise tag and keep Welker and chances are it will work out. But there's something to be said for identifying special players and operating in a way that may be slightly different from the perfect business model. Welker is one of those cases.
I'm not suggesting the Patriots should reward Welker for all he's done. They should reward him because he's still quite capable of doing it at a high level – which he is showing each and every week – and there's no reason to suggest it will stop. If there were signs of a significant drop in his play, then protecting yourself through the franchise tag would make sense. I don't believe that's the case and I'd like to see Welker remain with the Patriots for at least the next three years.
Doing it that way would make Welker happier, and it would also make Tom Brady happy since the quarterback often goes out of his way to explain how special Welker is. The offense tried to move away from him a bit at the start of the season and Welker showed how difficult he would be to replace. There's no reason to do that intentionally when a much easier solution is available. Sign him.
–PP
Now it's the fans turn to cast their vote in this week's Samsonite Make Your Case poll question.
http://polldaddy.com/poll/6751556/