For the last couple of weeks fans have been wrapped up in the possibility of acquiring cornerback Darrelle Revis from the Tampa Bay Buccaneers. The former All-Pro has a huge contract and the rebuilding Bucs may be willing to exchange their best player for some valuable draft picks, and there has been talk of making a move in locales such as Denver and New England.
The price in terms of resources to acquire Revis, who remains one of the game's best cover corners, would not likely be too exorbitant. However, the money is with his base salary set at $13 million and his cap hit at $16 million for 2014. His contract also runs through the 2018 season and the numbers remain the same.
So dealing for Revis isn't as simple as it may appear, which leads us to our weekly debate. This week we ask, Should the Patriots trade for Darrelle Revis? PFW's Paul Perillo says …
Yes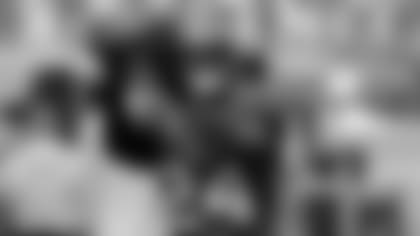 While I think the chances of such a dealing happening are less than Lloyd Christmas' of wooing Mary in "Dumb & Dumber" (so you're saying there's a chance), I would absolutely do it. Revis is one of the best cover corners of all time and he's still just 29 years old. He can still play at a high level and he will continue to do so for at least the next few years.
He's a full year removed from a torn ACL, and often athletes return to top form in their second season following such an injury. He's the kind of player who completely takes away half of the field from an opposing offense, as the Patriots know all too well from dealing with him twice a year when he was with the Jets.
Aqib Talib played extremely well last season for the first five-plus games before he re-injured his hip. After that he struggled to stay on the field. Revis has played like Talib did early last season for virtually his entire career – and he's been durable. Other than the torn ACL that caused him to miss 14 games in 2012, Revis missed just three games in his six other seasons.
There are always ways to work around the cap so I have no concerns about his bulky number. Creativity and paperwork make that a mere nuisance. I'd be willing to give a first-round pick to get him, and it might not even cost that much.
If you want to really improve the defense, it cost money. And Revis would be well worth the investment.
-PP No
I understand that Revis is still considered the top cornerback in the game. A year removed from an ACL injury he should be better and he's still in the prime of his career. But he also has a contract for $16 million a year. Oh, by the way, to acquire that hefty, team-high contract, New England would likely have to send a first-round pick to the Bucs. That's a huge amount to invest in one guy for a team that still has holes at other positions.
The other option would be to keep the first-round pick and sign Aqib Talib, who's also a No. 1 corner and one of the best in the game, to a market-value deal that's probably in the range of $8 million a year. Even if it's a bit more than that it won't go anywhere near the $16 million for Revis.
The way I look at it is pretty simple, I'd rather have Talib, a first-round pick and another $6-plus million to spend elsewhere (on a pass rusher, safety, tight end or defensive line depth) than I would to just have Revis. Unless Revis can be had for less than a first-round pick and would be willing to cut his contract, I'm not interested in becoming a too top-heavy team. It's not what the Patriots are all about. It wouldn't make the team, as a whole, any better. And it wouldn't improve the chances to win another Super Bowl.
Revis is a nice offseason pipedream for sports talk radio and Internet chatter. It's just not a reality that makes any sense for New England.
--AH
Now it's the fans turn to cast their vote in this week's Samsonite Make Your Case poll question.
http://polldaddy.com/poll/7859824/