As Patriots fans, you've become accustomed to winning, or at the very least appearing in, Super Bowls. So, when your favorite team isn't in the biggest of games, it's always a bit difficult to watch.
But you know you're going to... it's the Super Bowl, after all!
And while you may or may not be passionate about either team, watching the game is always more exciting when you have a rooting interest.
So, from a Patriots perspective, which team should you hope wins Super Bowl XLVIII: the NFC's Seattle Seahawks or the AFC representatives, the Denver Broncos?
Read the arguments from the Patriots Football Weekly writers, then cast your vote in our Samsonite Make Your Case poll.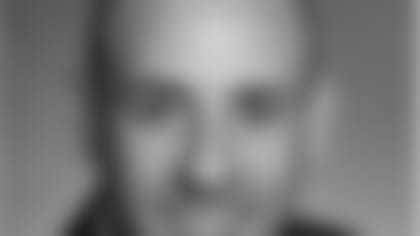 PFW's Erik Scalavino says ...
Seattle
!As much as I loathe the on-field behavior of Seahawks cornerback Richard Sherman, dating back to his taunting of Tom Brady coming off the field in Seattle in 2012 (remember the "You mad, bro?" nonsense?), I have to go with the Seahawks in this game.
First and foremost, I'm thinking about Brady and his legacy.
If Denver's Peyton Manning wins, he'll not only earn his second championship ring (just one behind Brady), he'll also become the first QB ever to win a Super Bowl with two different teams. That just might give Manning fans the ammunition they need to boast that he's the best of all time, not Brady. And considering Manning's advanced age (he'll turn 38 in March), winning a Super Bowl this late in his career will give him an edge over Brady, who has failed to win it all since turning 30.
Do you really want to have that argument with Manning's fans?
Secondly, there's the Pete Factor.
Seattle's head coach, Pete Carroll, used to have that title here in New England. Granted, his tenure here wasn't the most successful in team history, but say what you will about his record, you could never contend that Carroll wasn't an energetic, likeable personality. It would be nice to see a former Patriots coach raising the Lombardi Trophy on February 2, wouldn't it?
Finally, there's Russell Wilson.
How can you not root for this young man? So many so-called experts insisted he couldn't play quarterback at this level because of his height (he's "only" 5-11). Yet, whether it was at North Carolina State or Wisconsin, the two colleges for whom he played, all he did was win games. Since being drafted by Seattle last season, that's all he's done there, too.
If Wilson can lead his team to a win over Manning, not only will he give Manning as many Super Bowl losses as Brady, he'll also be scoring a victory for the underdog, for the little guy in whom nobody believed.
What could be a better reason than that?
--ES Denver
!I know it's not a popular sentiment in Patriot Nation, but I've never been a Manning hater. I've always had great respect for his accomplishments and professionalism. I also have an affinity for John Fox, whom I covered for a week back when his Panthers played the Patriots in the Super Bowl, and would love to see him end a trying season with a Super Bowl title.
And I don't know how any Patriots fan could root against Wes Welker winning a title after his long career and everything he did for the New England organization. I also think it's a bit of a badge of honor for New England if the team that knocked the Patriots out of the postseason goes on to win the title. At least then you'll have fallen to the NFL's best for that season.
Finally, I also root for teams that wear orange. It's why Netherlands has always been my non-American team in international soccer play. The Broncos bright orange jerseys will look pretty cool in the snow flurries that are now being forecast for MetLife. So come next Sunday night I'll be pulling for Manning, Fox, Welker and the rest of the orange-clad Broncos. The only problem is that given the cold, windy, snowy conditions that are projected, I think it's going to be a tough battle for them going against the physical, run-first Seahawks.
Now it's the fans turn to cast their vote in this week's Samsonite Make Your Case poll question.
http://polldaddy.com/poll/7743094/