The Patriots don't generally garner league-wide headlines at the start of free agency but this year was an exception. The team's decision to let Wes Welker sign in Denver while inking former St. Louis wideout Danny Amendola instead immediately had the talk shows buzzing both locally and nationally.
Welker was a proven commodity with a track record of durability and production that made him a fan favorite. Amendola is similar in stature and style but has a history of injury that is cause for concern. He also has a new five-year, $31 million contract ($10 million guaranteed) in New England.
With news of more free agent visits and potential signings swirling throughout the day, we still felt this move, which sent shockwaves throughout Patriots Nation, was the only place to go for this week's Samsonite Make Your Case.
We ask simply, do you agree with letting Welker go and bringing in Amendola to replace him?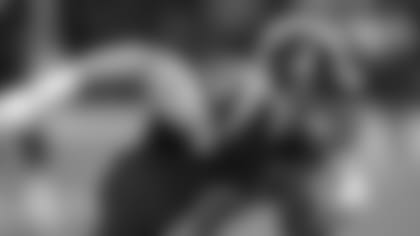 While my initial reaction to the Welker-for-Amendola swap wasn't exactly positive, time has me liking the move a bit more by the day. Clearly it's hard to imagine the Patriots passing attack without No. 83. He's been at the center of it all through the air since back in 2007, and no one has more respect for what he's done in New England than I do. But let's remember, Welker wasn't Welker till he got in New England. I remember thinking he got too much money and the team gave up too much in a trade to bring him to town. I was doubtful he could be as productive, durable, reliable and clutch as Troy Brown had been. But guess what, he was.
For the short term, there may be an adjustment period with Brady and Amendola. But looking at the big picture, his five-year deal is very similar to what Welker got in 2007 – with inflation. Maybe the Patriots let Welker go a year too early, but isn't that simply how Belichick likes to do business?
I don't think it's going to take long for Brady – and Patriots fans – to fall in love with Amendola. By all accounts he's a hard-working, likeable, responsible young man. I think he's going to be a productive part of another elite passing attack. Let's be honest, the Patriots have committed big money to making Aaron Hernandez and Rob Gronkowski the centerpieces of the offense moving forward. Amendola doesn't have to completely replace and replicate Welker. He just has to fit in with an already elite passing attack. I expect him to do that and then some.
As distasteful as it may sound, Amendola is the future of the slot in New England. After the raw emotion of the change settles, this move is going to prove itself the right one!
--AH PFW's Paul Perillo says ...
No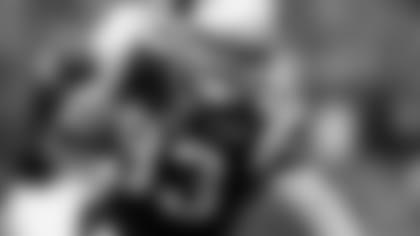 Before anyone overreacts and calls me negative for no liking this move, it has nothing to do with emotion or anything personal. As Michael Corleone said, "It's just business."
The reason I don't like this swap is because I wanted to change the offensive direction a bit, and to me Amendola is too much like Welker for that to happen. I want an added vertical threat on the outside who is capable of clearing out space underneath for Aaron Hernandez and Rob Gronkowski. I don't feel Amendola and Julian Edelman (if he re-signs) are capable of that. Both are similar to Welker in that they're possession receivers who do most of their work between the numbers and on screens. Sure, they'll catch and occasional deep ball down the slot the way Welker did, but not enough to influence the coverage.
So, it's not because I have an unwavering affection for Welker and am simply reacting emotionally to losing him. Great players come and go and this isn't the first one to leave New England during my time covering the team. I can understand the business side of the game and respect Bill Belichick making a tough decision. I just don't like the idea to keeping the status quo – and make no mistake I believe Amendola will ably fill Welker's shoes – but Welker was already doing the job and showed no signs of slowing down.
I'd be happier if the offense changed directions altogether and went with a different type of receiver. Maybe that will still happen in the draft and possibly even with another wide receiver through free agency. But as of today, this particular swap leaves me wondering how it makes the team better.
--PP
Now it's the fans turn to cast their vote in this week's Samsonite Make Your Case poll.
http://polldaddy.com/poll/6965150/