The Patriots got off to a bit of an uneven start in 2012 with the team splitting its first four games. But that didn't stop several players from opening the season in impressive fashion.
Tom Brady was largely his normal self, and he closed the month with a vintage performance in Buffalo that earned him Player of the Week honors. Wes Welker posted a pair of 100-yard games, Rob Gronkowski once again scored touchdowns at a rapid rate and Vince Wilfork destroyed opponents regularly.
But those types of efforts have come to be expected in New England. So, we thought about which players that weren't quite known commodities entering the season had caught our eye. Again, there were plenty to choose from with rookies Chandler Jones and Dont'a Hightower immediately stepping into the starting lineup on defense and making an impact, running backs Stevan Ridley and Brandon Bolden running wild at times and Brandon Spikes roaming the middle of the defense with ferocity.
We decided we'd take a stab at choosing which one stood out, and that's where we went with this week's Samsonite Make Your Case poll: Which player was the most pleasant surprise during the first month of the season?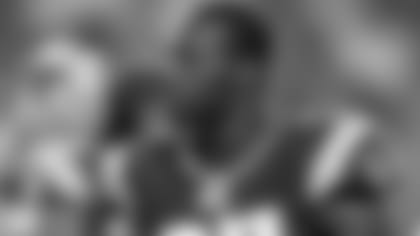 There was a lot of excitement surrounding Jones as the 21st pick in the draft, as the edge rusher that Bill Belichick finally drafted and actually traded up to get last April. But there was also some doubt as to how NFL-ready Jones was coming out of Syracuse, a college career in which he totaled just 10 sacks and never more than 4.5 in any of his three seasons. Even when Jones showed impressive flashes on the practice field and in preseason action, I was hesitant to expect too much from the potential-filled rookie.
Since then all the big, smiling, athletic No. 95 has done is win NFL Defensive Rookie of the Month honors thanks to his 19 tackles, three sacks and pair of forced fumbles in his first four professional starts. He's been the only consistent pass rusher for his team and arguably one of the MVPs of his unit through September.
Jones is on pace for a 12-sack season as a rookie. Finally the Patriots have the young pass rusher that fans and media types have been lusting after for years. Jones is proving himself the real deal on the edge and more than living up to his draft status. New England has a rising star on defense and his name is Chandler Jones.
-AH PFW's Paul Perillo says ...
Stevan Ridley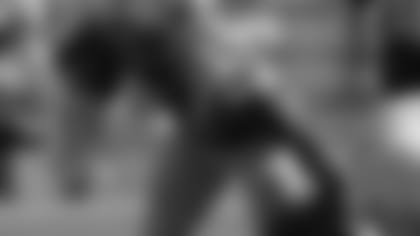 I think Jones has been terrific but if I'm being honest I have to admit that I expected a lot from him as a first-round pick. When he was part of the starting unit on the first day of training camp, again, I expected him to produce.
What I wasn't as sure about was the team's ability to run the football, and so far Stevan Ridley has been superb in that department. Ridley racked up 339 yards on 74 carries in September and added three touchdowns. Those numbers translate to a very solid season of 1,356 yards and 12 touchdowns while averaging 4.6 yards per carry.
Personally, I expected Ridley to be the lead back but I was thinking he'd be around 800 yards or so when as was said and done. Clearly, he's capable of more than that if he remains healthy, and his ability to break tackles and turn in some big plays has added an entirely new dimension to the running game.
There's a long way to go but based on the first month, Ridley has provided a balance to the offense it has sorely lacked in recent seasons.
-PP
Now it's the fans turn to cast their vote in this week's Samsonite Make Your Case poll.
http://polldaddy.com/poll/6586136/