!In today's on-demand world, the celebrity culture has expanded to inconceivable proportions. Most people, it seems, either want to be one or can't get enough of those who've achieved that status.
Professional athletes are among the most high-profile people on the planet. And in the U.S., they don't get much bigger – literally and figuratively – than NFL players. Many are even their own publicity machines (look no further than Chad Och.. Johns… whatever his surname is these days).
But is there a saturation point?
That's the question we pose, with a Patriots slant, in this week's debate:
Is Rob Gronkowski doing too much off the field?
Read the arguments from the Patriots Football Weekly writers, then cast your vote in our Samsonite Make Your Case poll.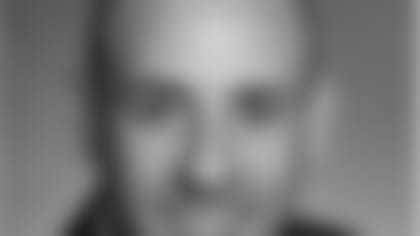 "Yes…"
!I love desserts. Chocolate cake, cookies, gelato… you name it. It's the first section of the menu I read when I'm out at a restaurant. I always make room for a little sweetness at the end of a good meal.
Sometimes, I'd love nothing more than to eat an entire meal of desserts alone, but I realize that if I did, I'd probably make myself sick. And if I did it on a regular basis, I'd become obese.
For the past several months, Rob Gronkowski has been devouring "la dolce vita" – the sweet life. It almost seems like Gronk has been on tour since the end of the Super Bowl. He made legitimate news in the fortnight preceding the big game because of his ankle injury, and subsequently for the surgery he required immediately thereafter.
Despite limping around for much of the offseason, he still has managed to pop up seemingly every week at one event or another, on magazine covers (talk about being overexposed… have you seen ESPN's body issue?), in on-line viral videos, at awards shows, and on television shows.
I seem to recall, several years ago, Tom Brady – no bigger sports celeb in this part of the world, for sure – admitting that after New England's first Super Bowl title, he spent the offseason of 2002 doing far too much off the field. He had stretched himself too thin, and it showed somewhat in his performance that next season. He turned things around, obviously, and won a pair of titles in '03 and '04.
The tight end could learn some things from his far more star-studded QB. Yes, Gronk is in great shape. Yes, he was present and working out during OTAs and mini-camp. Still, I wonder how Gronk's fun-loving lifestyle will affect him on the field this season.
I'm not saying Gronk can't have his fun. Hey, enjoy the ride while you can, kid. Just ease up on the chocolate cake, OK?
~ ES "No…"
!Leave Gronk alone! He's a 23-year-old newly-minted, multi-millionaire in his first year of true superstardom. He brings the same contagious energy to life off the field that he does to scoring touchdowns and breaking tackles on it.
Nothing that Gronkowski is doing off the field is taking away from his job. He's a gym rat from a gym rat family. Anyone who saw the latest edition of ESPN The Magazine knows he's in freakishly good shape. So he likes to party a little bit. So he likes to travel. So he does a couple TV shows and photo shoots. And thanks to his unique charisma and stardom, we get to see it all in this age of minute-by-minute media. Do you really think it's any different than any lesser player, lesser star, going out for dinner or spending time at a club on some Friday night? Gronkowski just has better, cooler down-time opportunities than most athletes and has decided to take advantage of them while he can.
Until something Gronkowski does off the field in some way limits his ability to do his job at the highest level, I think all the high-horse-riding, soap-box-elevated critics should shut their mouths and mind their own business.
Remember once upon a time Tom Brady liked to live up the night life and took advantage of his own new-found stardom. Since then he's matured, married, had a family and yet still likes to do a little globe-hopping offseason traveling. The bottom line is that NFL stars are also people. They have outside interests, hobbies and social lives. Unless those hinder their dedication to their lucrative careers, the players should be allowed the freedom to do just about whatever they want, within reason, when they are away from the stadium.
Gronk may be the most unique star that New England has ever seen. He's the best tight end in football on the field and the frat boy party starter off it. As they used to say about Ric Flair (and others), men want to be Gronk and women want to be with him. So relax, sit back and enjoy the show!
~ AH
Now it's the fans turn to cast their vote in this week's Samsonite Make Your Case poll.
http://polldaddy.com/poll/6387610/