The Patriots currently have some room on the roster and there are some veteran players with ties to the team currently available. Bill Belichick is constantly tinkering with his depth chart at this time of year so clearly there will be some additions – and subtractions – made over the coming days and weeks.
But we're more interested in a particular kind of roster move – one that deals with specific veterans at certain spots. Pretty much any position group could benefit from a dose of experience, but trying to narrow it down to which group – and player – would fit best is tough.
Defensive end could use a veteran presence and Andre Carter is still available. Obviously the team is waiting on Brian Waters and hoping his situation gets straightened out quickly. And with the recent departure of Joseph Addai, running back is now in the hands of a bunch of young and mostly inexperienced (other than Danny Woodhead) players.
So, which position could most benefit from a veteran signing? We take a look in this week's Samsonite Make Your Case.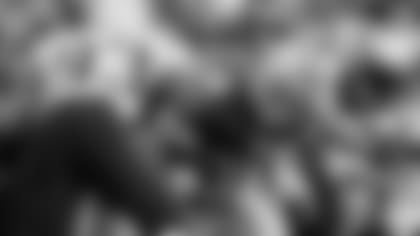 As it stands today the defensive end spot in New England's 4-3 front is made up of rookies, unknown veterans and unproven returning players. That's not a mix I feel overly confident in heading into the regular season for a defense that's trying to improve from a dismal 2011 campaign.
Carter was arguably New England's best playmaker and most impactful defender a year ago before he landed on injured reserve. He and Mark Anderson both had 10 sacks, but in my mind Carter had a far better season on the edge. He's a proven, trusted, professional veteran – exactly what this mix of young talent could use.
I know Carter is coming back from a torn quad and it's unknown exactly when he'd be ready to play, but I think he could contribute by simply being around the rest of the guys at that position.
Are we really counting on Chandler Jones – who never had more than 4.5 sacks in a season at Syracuse – to be the impact player on the edge? Or Trevor Scott – a guy who had just seven tackles in 16 games a year ago?
If this pass defense is going to get better it's going to be a combination of improvements in the rush and the coverage. Carter would go a long way toward bringing more stability to the former and helping out the latter. Bring back Carter. Now!
-AH PFW's Paul Perillo says ...
Brian Waters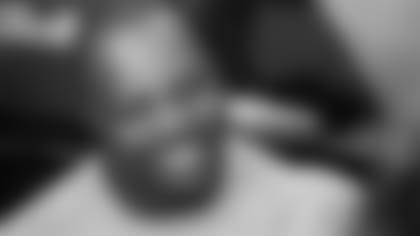 Perhaps there is no task on the Patriots more important and vital to the team's overall success than protecting Tom Brady. On the rare occasions in recent seasons when that hasn't happened, New England has generally lost. So, finding a way to have the most experience and talent up front is of the utmost importance.
That's why I believe getting Waters back in the fold is key. He was outstanding a year ago without the benefit of a training camp so it's not overly concerning if he comes back without much practice time. But right now I don't know for sure if that will be the case.
As well as Waters performed in 2011, I'd like to have him working with his fellow offensive linemen to develop some chemistry in the event that some backups are forced into action. Waters didn't get a lot of time working with Sebastian Vollmer last year, and if the tackle could miss time again. That could leave Marcus Cannon as the right tackle, another player Waters doesn't know well. Getting reps before the start of the season would help.
Waters is a pro and he's shown the ability to prepare himself without much practice time. But his professionalism would be beneficial to the entire group, especially given the uncertainty of things as camp opens. While there are suitable replacements if Waters does not return, the drop-off would still be noticeable and when dealing with protecting Brady it's important to be at your best. -PP
Now it's the fans turn to cast your vote in this week's Samsonite Make Your Case poll question.
http://polldaddy.com/poll/6421505/