This is the time of year when lists seem to pop up on a daily basis. Lists of the best players, coaches, games ... you name it, someone covering the NFL probably has a list for it.
NFL Network is currently in the middle of its annual Top 100 Players List and no doubt Tom Brady, who took the overall top spot a year ago, will once again rank quite high when all is said and done. Our buddy Pete Prisco at CBSSports.com recently put out his own top 100 players list and Brady checked in at No. 2.
But Brady had some company among the elite in Prisco's rundown, and he'll have some in NFL Network's list as well. Rob Gronkowski cracked the top 10, finishing 10th coming of his record-breaking season. The tight end caught 17 touchdowns and ran roughshod over would-be tacklers all season long, justifying his lofty ranking.
So, while it's been quite common to see Brady in the stratosphere given his place among the game's best, Gronkowski is new to such height. That got us thinking, which always a dangerous thing here at PFW Headquarters, and that led to our topic for this week's Samsonite Make Your Case:
Which Patriot would most be considered the best in the league at his position? PFW's Andy Hart says ...**
GRONKOWSKI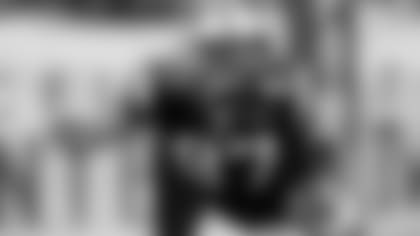 In just two years Rob Gronkowski has gone from an injury-risk, second-round rookie to arguably the best tight end in the NFL. He's a freak combination of size, strength, athleticism, speed and soft-as-the-Pillsbury-Doughboy hands. He's also coming off the greatest statistical season in the history of the NFL by a tight end.
The only player who could legitimately be considered in Gronkowski's all-around class right now is Dallas' Jason Witten. And while Witten has clearly had a better career with elite production over an extended period working with a much less impressive quarterback, Gronkowski's latest efforts make him the best at the position right now. There isn't anyone else even in the conversation.
The same can't be said about Brady, who's joined in the best-QB conversation by the likes of Aaron Rodgers, Drew Brees and, when healthy, Peyton Manning. So some might argue that Brady is the second, third or even fourth best quarterback in the game today. No one could realistically argue that Gronkowski is anything other than one of the top two all-around tight ends in the game, and moving him out of the top spot after the year he had last fall is almost unfathomable.
Brady has had a more impressive career, is among the game's best and is already a Hall of Famer. But Gronkowski is almost inarguably the best in the business at his position coming off a season that puts him in a class all by himself.
-AH PFW's Paul Perillo says ...**
BRADY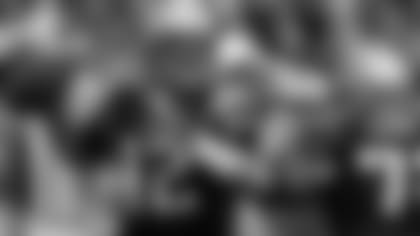 How quickly we forget how dominant Brady really is. He threw for more the 5,200 yards and 39 touchdowns last season. He once again directed an offense that carried his team to the Super Bowl. He's set records in the past and will continue to do so in the future. And nobody is responsible for doing more for his offense than Brady.
He is the best in the business - plain and simple.
As has always been the case, the Brady argument is entirely based on numbers. To me it's based on victories - and no one wins more than Brady. He wins in the regular season and he wins in the postseason. He's been to five Super Bowls - the other quarterbacks who are considered his peers like Drew Brees, Peyton Manning and Aaron Rodgers have just four appearances combined.
Gronkowski is a wonderful talent and richly deserves the accolades he's starting to rack up. But let's not forget how much Brady helps him post those other-wordly numbers. Much like Wes Welker, Gronkowski benefits from having the game's best quarterback throwing him the football every week.
Certainly I'd be happy to have Gronkowski as the centerpiece of my team, but in terms of dominance it all starts with Brady. Like Bill Belichick often says, there's no quarterback I'd rather have.
*-PP
*Now it's the fans turn to cast their vote in this week's Samsonite make Your Case poll.
http://polldaddy.com/poll/6240253/