Brian Waters joined the Patriots just a week before the start of the 2011 season and turned in a terrific Pro Bowl campaign. He was the team's best and most consistent offensive lineman and proved to be a steadying force in the locker room.
Now he's decided to stay home and skip training camp despite being under contract for one more year. Most believe the veteran guard will be back, and because he was so successful last year without the benefit of practice, few are concerned.
But should we be? Is it OK for a player to decide when he will practice? Should the Patriots simply wait for him to decide if he wants to play and welcome him back with open arms?
This week's Samsonite Make Your Case is, Should the Patriots allow Waters to return?
Read the arguments from the Patriots Football Weekly writers, then cast your vote in our Samsonite Make Your Case poll.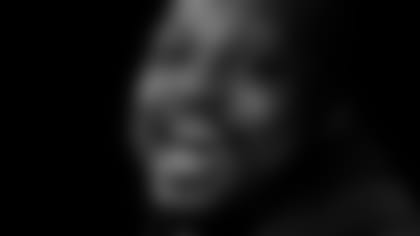 I understand the notion of the team concept. I understand that all players should be treated equally. But this isn't some middle school travel basketball. It's the NFL, and it's naïve to think everyone is treated exactly the same at the highest levels. Brian Waters is a terrific football player and because of that people were willing to wait on him all summer. If he couldn't play, then he wouldn't have gotten away with it. That may not be fair but it's the truth. The only question that needs to be answered in this question is simple, is Waters one of the best two guards on the Patriots? If the answer is yes, and I believe it is, then he should be allowed to return. It's really as simple as that.
~ PP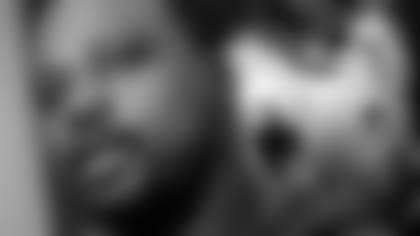 Not only should Waters not be brought back, I don't think he will be. This is about fairness. It's one thing to join a team as a free agent after training camp, as Waters did a year ago. It's totally different, and in my opinion unacceptable, for a guy who's already under contract to just sit out summer work simply because he doesn't want to go to camp. Newsflash, no player wants to go to camp. But it's a necessary evil. Physically, mentally and emotionally it's a part of getting individual players and the team ready for the regular season. If Waters were to be allowed to sit out camp and just show up to play games, what kind of precedent does that set? Why wouldn't guys like Vince Wilfork and Logan Mankins, or God forbid, Tom Brady, just choose to sit home next summer? Neither football nor training camp is for everyone. Robert Gallery decided that this summer. And the guy he filled in for at right guard for a time during camp has apparently, too. In my way of thinking Waters decided he didn't want to be a part of the 2012 Patriots in July when he didn't show up for camp. I've moved on, and hope that the team has too. This is about right and wrong, and it's simply wrong for any player to think he can sit out camp while the other guys on his team are busting their butts. Most teams like to say that, "You're either with us or you are against us." Waters simply wasn't with his Patriots teammates this summer and he shouldn't be during the season, either.
~ AH
Now it's your turn! Cast your vote in this week's Samsonite Make Your Case poll:
http://polldaddy.com/poll/6502687/