The Patriots afternoon practice on Friday featured wide receiver Troy Brown working at cornerback, partly because Christian Morton and Asante Samuel weren't dressed for the workout. But while Brown was simply adding depth to a thin corps of cover men, his presence also signified that Bill Belichick is prepared for any situation.
Before his team took the field for Saturday's lone practice, Belichick was asked about his new "nickel back." The question was somewhat tongue-in-cheek, but the answer was as straightforward as it would have been about Ty Law.
"Troy got some work in," Belichick began. "In the past we've done a little of that in New York with Keyshawn Johnson in the prevent and with [Christian] Fauria and [David] Givens here. It's something we may look at situationally where you have prevent-type defense or a multiple defensive back situation. It could be something that might have application at some point."
Chances are the 2004 Patriots will go through 16 regular games without ever having to call on Brown to lock horns with any opposing wide receivers. But preparing for such a situation is one of Belichick's many strengths, and having players capable to making such moves is what he longs for.
The team's roster is loaded with players who not only can play more than one position, but several have worked on both sides of the ball. Outside linebacker Mike Vrabel caught a touchdown pass in the Super Bowl while playing tight end. All-Pro defensive tackle Richard Seymour has paved the way for Antowain Smith touchdown runs as a fullback. And young Dan Klecko is a jack-of-all-trades, not only learning a new position on defense (nose tackle to inside linebacker) but also continuing his work at fullback, where he even found time to carry the ball twice last season.
"Versatility and durability are two of the most important things in the NFL," Belichick said. "I don't think they can be understated. That being said, I'm not saying everybody out there that has a job is the necessarily the best at that particular thing. I tell the players all the time, 'If you can only do one thing, you better be really, really, really good at it and it better make a difference in the game or we can't afford it."
Not surprisingly, the Patriots don't have too many players who fall into that category. Beyond the three quarterbacks, kicker Adam Vinatieri, punter Josh Miller and long snapper Lonie Paxton, virtually every other player is capable of contributing in more than one way.
This especially holds true on defense. The secondary features young Eugene Wilson, who seamlessly made the transition from cornerback to safety and excelled as a rookie last year. The linebackers pretty much all can be used as defensive linemen. Vrabel, Willie McGinest, Rosevelt Colvin and Tedy Bruschi have played – at least at the college level – both spots.
Even the big guys up front have the versatility to switch inside and outside depending on the defense and situation. Seymour was the nose tackle for a Super Bowl winning team in 2001. Now he's an All-Pro 3-4 end. Ty Warren switched back and forth last year, as did Jarvis Green.
"If you do a lot of things pretty well, in the end you've probably created more value for the team," Belichick added.
On offense, while the movement may not be as dramatic as that on the other side of the ball, the theory still holds true. Very few of the offensive linemen are locked into one position. Tom Ashworth and Adrian Klemm, both tackles, played some tight end in college and both have served in that capacity with the Patriots. Inside, Belichick loves his guards to be able to play all three interior spots. Veteran free agent pickup Bob Hallen has experience not only inside, but also as a fill-in at tackle.
As the dog days of August hit full swing in the coming weeks, much attention is placed on the battles for the final roster spots. One way to forecast those winners is by comparing the players involved in terms of how many roles they can fill.
For example, newcomer James "Big Cat" Williams would likely have to start in order to stick around since he and Belichick agree that he's strictly a right tackle. A backup at that position would ideally be able to play either side. While that wouldn't eliminate Williams from consideration, it may make things difficult on the veteran.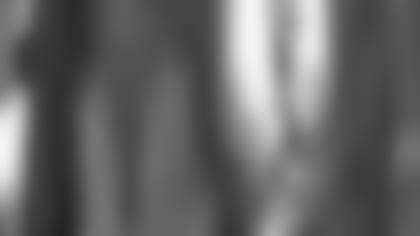 ]()
            Defensive lineman **Rodney Bailey** was added to the list of those missing practice. The restricted free agent signee was not on the practice field during the afternoon and no word was given on his absence. **Asante Samuel** sat out his second straight practice, as did linebacker **Ted Johnson**. On a positive note, running back **Kevin Faulk** suited up for the first time this summer, taking part in all aspects of practice. He received plenty of carries and rotated in with **Michael Cloud**, **Bethel Johnson** and **David Patten** on kick returns. … Belichick spoke about his two newest pupils, recently signed rookies **Guss Scott** and **Cedric Cobbs**. Scott was dressed and on the field for Friday afternoon's workout while Cobbs spent the afternoon working with a large group of players who weren't dressed, apparently rehabbing some sort of injury. Belichick indicated that Cobbs indeed is currently on the active-PUP list with a leg injury and hopefully the running back would be able to join his teammates in the near future. Also, Belichick announced that Morton would be out a couple of days but wouldn't specify his injury.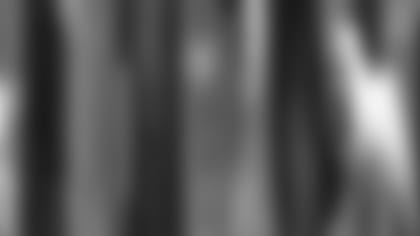 ]()
            The pads were back on and the heat did not subside for the first weekend of training camp. There was plenty of ground covered during the two-hour workout, most notably some physical play in the run game and situational work. The highlights came early when the team ran isolation drills to work on the running game. The middle group had the center and two guards going against the nose tackle and two inside linebackers. The other groups had tackles and tight ends working against defensive ends and outside linebackers. In all three, running backs were given handoffs and tried to follow their blocks through the holes. The hitting was solid and the players seemed to get a jolt of intensity as a result.  

Troy Brown continued to get some work on defense in seven-on-seven drills. With the lack of depth at cornerback, rookie Dexter Reid and veteran safety Je'Rod Cherry rotated between corner and safety during the drills. Also, rookie corner Randall Gay has gotten some extra reps and appears to be making the most of them. His aggressive style has opened some eyes during camp thus far. … Bob Hallen, who has played mostly guard thus far, took some reps at center with the second unit. …There was a scary moment midway through the workout when Tom Brady dropped back to pass during a team period. Richard Seymour beat Russ Hochstein on the play and stumbled awkwardly into Brady as the quarterback was setting his feet. Seymour hit Brady's leg somewhere near the knee, but the play proved harmless and all parties were none the worse for wear. … Backup quarterback Rohan Davey was back in his familiar No. 6. … Owner Robert Kraft stood between the field and took in much of the afternoon practice before signing some autographs. … The Patriots announced that a limited number of standing room only tickets will be available for all home games for the first time in team history. The tickets will go on sale Aug. 7 at 10 a.m. and will be sold exclusively through the Ticketmaster phone center (508-931-2222 or 617-931-2222). All tickets are priced at $39 and must be purchased with a Visa card. There will be a limit of two tickets per game and four total.