At any given moment, an NFL career can end. Second-year defensive tackle Jace Sayler learned a lot in his first season as a professional and is determined to stick around New England for more than a cup of tea.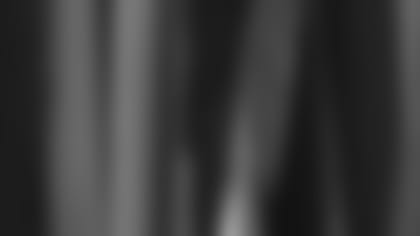 ]()
            Sayler ran the gamut as a rookie out of Michigan State last year. Having played college ball for **Nick Saban**, Sayler had a familiarity with **Bill Belichick's** defensive system, which helped him move in with the first defense for a stint in the first week of training camp. Despite going undrafted, Sayler found himself in the starting lineup on opening day, becoming the first undrafted rookie to do so in New England since wide receiver **Will Moore** did so in 1995.  

The fast start didn't last long. After posting one tackle at Cincinnati, he was a reserve the following week and then inactive for Week Three against Indianapolis. A knee injury was limiting his playing time, and following the Colts game he was placed on injured reserve, ending his first season before he really got going.
"Especially with the kind of year they had, winning the Super Bowl, it was almost like torture," Sayler said. "You know you are a part of it, but you are not really a part of it at the same time. You want to be the guy out there trying to make a difference on the field, do something that makes the team better. When you get stuck sitting back and watching, it's really frustrating.
"Basically it seemed like one long film session. I would be there watching the guys in front of me and trying to learn from them because you never get to see yourself on film. It's kind of tough to see how you would do in situations or to see yourself getting better because you are never on film doing what everyone else is doing. But really that's about it, I was sitting around watching, which is no fun."
Suffice to say, Sayler was raring to go when mini-camp rolled around earlier this month. With last year's top pick Richard Seymour and free agent Steve Martin with the first-team at either defensive tackle spot, Sayler found himself with the second-team. It's actually a solid situation for him. With the team strong up front, there should be time for Sayler to develop, provided he continues to show the potential that landed him a roster spot a year ago.
In terms of competition, Seymour, Martin and second-year man Maurice Anderson, who spent part of last season on the practice squad, are the only players specifically designated as defensive tackles. Also in the mix as end/tackles are Lyle, Bobby Hamilton and Chris Sullivan, though those players generally would not play the nose spot, as Sayler does.
With the likes of Martin, free agent Rick Lyle and defensive end Anthony Pleasant providing veteran presence, there is plenty of experience for a young player like Sayler to lean on.
"They know what they are doing," Sayler said. "They know what the coaches want and what they are looking for, things like how your body should be positioned for certain blocks. They are almost technicians at this point. They rarely mess up, and if they do mess up it's probably because they saw something and picked up on something no one else saw. Watch how they do things play in and play out and you'll get a good idea of how things are supposed to be done."
For now, Sayler is glad to be healthy and back on the football field.
"It feels really good, like a lot of relief coming off my back," Sayler said. "Just sitting around and watching last year I just missed it all so much. I'm just happy to be out there running around. I'm happy to be around all the guys again."
As long as he continues to develop, Sayler could be around the guys in New England for quite some time.