Arizona Cardinals (2015 Record: 13-3)
2016 Matchup:
Patriots at Arizona Cardinals | Sept. 11, 2016 8:30 P.M.
CURRENT TEAM STATUS:
UPDATED 09/06/2016 (Erik Scalavino)
This was very nearly the matchup in Super Bowl 50 earlier this year, had the Cardinals and Patriots not lost in their respective conference championship games. Both clubs will once again rely on their established franchise quarterbacks who are creeping toward 40 years of age to lead them back to that point. However, with Tom Brady's recent decision to end the legal challenge to his NFL suspension, backup Jimmy Garoppolo will now likely start for New England in the season opener. On the other hand, Carson Palmer undoubtedly will be under center for Arizona come Sept. 11, barring some unforeseen catastrophe.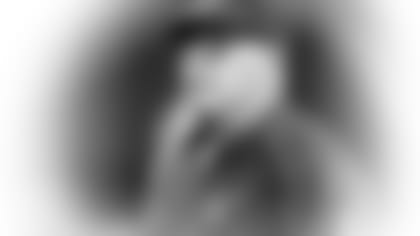 Head Coach Bruce Arians remains a youthful 63 years of age (he turns 64 in October) as he enters his fourth season as Cards boss – his first and only head coaching gig in his 41-year career. Under his stewardship, Arizona has been rejuvenated, enjoying improved winning seasons in each of Arians' previous three campaigns (10-6 in 2013, 11-5 in '14, 13-3 last year). Both of Arians' coordinators – Harold Goodwin on offense and James Bettcher on defense – remain in place from a season ago, providing stability in the Cards overall system.
Age, though, could be starting to creep up on the Cards. Palmer will be 37 by season's end, and All-World wideout Larry Fitzgerald turns 33 at the start. It won't help the offense to have lost two starting offensive linemen via free agency, but the departure of guard Ted Larsen (a former Patriots draft choice) should be offset by the free agent-signing of veteran Evan Mathis. Arizona will need a new right tackle following the departure of Bobby Massie to Chicago. 
Arizona was the NFL's eighth-best rushing offense in 2015 (nearly 120 yards per game on the ground). Keeping free agent running back Chris Johnson in the backfield was an important move for Arizona this offseason if the club hopes to retain its No. 1 overall ranking in total offense from a year ago (more than 408 yards-per-game average).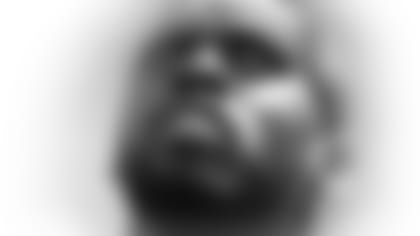 Defensively, the Cards were nearly as impressive last season, finishing fifth in the league by surrendering nearly 322 yards per contest. They could be even better in 2016 with the arrival of Chandler Jones to the birds' nest. Jones was dealt to the desert from New England, where he just enjoyed his best season as a pro (12.5 sacks).
Starting safety Rashad Johnson has moved on to Tennessee, but the signing of free agent Tyvon Branch could be a solid tradeoff. As training camp opened, one of the biggest questions on D was who would start at cornerback opposite All-Pro Patrick Peterson (sounds similar to New England's situation with Malcolm Butler). Veteran Justin Bethel may have been penciled in at that spot, but he's been battling a foot injury that has kept him off the field. In his stead, rookie draft choice Brandon Williams has been seeing plenty of action at right corner. With veteran Mike Jenkins now out for the season with a knee injury, the Cards recently executed a trade with Kansas City for veteran corner Marcus Cooper.
KEY PERSONNEL MOVES:
Free agents signed:
DE Chandler Jones (Trade/N.E.)
DB Tyvon Branch (K.C.)
G Evan Mathis (DEN.)
Free agents lost:
FS Rashad Johnson (TEN.)
G Ted Larsen (CHI.)
T Bobby Massie (CHI.)
G Jonathan Cooper(Trade/N.E.)
Draft class:
DT Robert Nkemdiche (1st)
DB Brandon Williams (3rd)
C Evan Boehm (4th)
DB Marqui Christian (5th)
T Cole Toner (5th)
DB Harlan Miller (6th)
KEY INJURIES:
CB Mike Jenkins is out for the season after suffering a right knee injury in Arizona's third preseason game. FS Tyrann Mathieu underwent ACL reconstruction surgery at the end of last season, but Arians deemed his defender "ready to roll" for Week 1 against New England.
TEAM LINKS: