The most challenging aspect while preparing for a season-opener is the unpredictability.
With a new season comes new coaching staffs, changing personnel, and a feeling-out process until teams begin putting their true intentions on tape.
Some of those changes are more marginal, albeit different still, as is the case with the Patriots on offense under new leadership without Josh McDaniels.
In the case of the Patriots first opponent, the Miami Dolphins have significant turnover with a first-year head coach and an aggressive offseason that included adding All-Pro receiver Tyreek Hill.
"That's the $64,000 question on everything. Opening day is opening day. Nobody is really showing much in preseason. The cards will be on the table on Sunday," Patriots head coach Bill Belichick said earlier this week.
"Like every opening game, I'm sure we'll have to make some adjustments once we see what they're doing and vice versa. That's always the way it is. So you have to leave room for a little bit of the unknown, things that they've been working on that they haven't shown."
Although Dolphins head coach Mike McDaniel's offensive system takes after his mentor Kyle Shanahan, Miami has significantly different personnel than his old San Francisco 49ers.
Until the game declares one way or another and inevitable in-game adjustments commence, the Patriots only option is to prepare for the core concepts of the Shanahan tree and what McDaniel put on tape in the preseason.
"The last two years, the 49ers have led the league in yards after catch. So they get a lot of yards after the ball is in the receivers hands," Belichick said. "They do a good job of attacking the entire field and play actions come off the running game, and of course, they've added a lot of speed to their team with the two backs, [Cedrick] Wilson, [Tyreek] Hill, of course they already had [Jaylen] Waddle. It's an explosive offense that has a balance of running game, play action, mobile quarterback and deep ball, explosive play threats."
Miami's first-team offense had an impressive summer, culminating in Dolphins starting quarterback Tua Tagovailoa leading the top unit on three-straight scoring drives against the Eagles backups in the preseason finale.
Right out of the gate, the Dolphins offense had a very Shanahan-like feel: heavy personnel groupings, leaning on the zone running game, and attacking downfield off play-action.
On the first play from scrimmage, Miami dialed up a play-action deep shot with the offensive line's initial steps selling a zone run as the receivers worked a post-crosser combination downfield. The defense is well set up to combat it with two deep safeties, but the safety to Tyreek Hill's side is late to react to the play-action fake, and Hill runs right past him for a 51-yard completion.
A few plays later, McDaniel calls a hard bootleg play-action "levels" concept where Hill and speedster Jaylen Waddle are crossing at different levels to create a horizontal stretch to the defense for another first-down completion to Hill.
When the Dolphins were in shotgun formations, that didn't stop them from incorporating heavy play-action and run-pass options (RPOs).
Here, Miami runs a split-flow zone action where the line blocks in one direction, and the tight end works across in the opposite direction to make a "sift" block. The blocking up front sells the run and influences the linebacker level to step upfield, opening a passing lane to tight end Mike Gesicki for an 18-yard completion on the skinny post.
With a very Shanahan approach to the Dolphins operation, the question is what will the Patriots at least plan on doing to slow down the Miami offense on Sunday at Hard Rock Stadium?
On a Miami-specific personnel note, the Hill-Waddle duo would insinuate that defenses will play plenty of two-high safety shells this season to keep the top on the defense against the two deep threats.
Although we could see some of that from the Patriots, teams that have gone with lighter boxes against McDaniel in the past were gashed on the ground. With the 49ers basing out of heavy groupings and using a fullback, Shanahan and McDaniel exposed the numbers advantage.
For example, going back to the 2019 NFC Championship Game, the Packers played two-high safety shells that day to shut down the 49ers play-action passing game. The plan forced the ball out of quarterback Jimmy Garoppolo's hands, he only attempted eight passes, but the 49ers scored 37 points by running for 285 yards and four touchdowns.
Instead, the expectation is that the Patriots will start by rotating from two-high safety structures before the snap into post-safety coverages to get an extra defender in the box.
New England could incorporate a cover-three buzz scheme into their early-down defense. The Pats will show two deep safeties, then rotate one defender into an intermediate robber or extra defender into the box. Above, Kyle Dugger's rotation allows him to cut the crossing route, forcing the quarterback to check the ball down into the flat and the errant pass is intercepted by Myles Bryant.
Given the Dolphins success with run-pass options (RPOs) against the Patriots defense in the past, New England might also decide to go with a heavy-man coverage game plan.
Man coverage is best to defend RPOs because it avoids putting zone defenders in run-pass conflict. In man, coverage defenders handle the receivers while run defenders in the box stop the run. Pretty simple.
If the Patriots decide to play man coverage on early downs to defend run-pass options, expect plenty of inside help from the safeties on post routes and crossing patterns.
A schemed coverage the Patriots frequently used when Tyreek Hill was a member of the Chiefs is a "one-cross" call, a variation of cover-one man. In one cross, the safety at the intermediate level will cut off the crossing route coming from the passing strength, while the man coverage defender falls off the crosser to replace the safety as the help (rat) defender. As it does perfectly above, the goal is to handle concepts that have intersecting crossing routes.
Ultimately, the key to defending a Shanahan-style offense is discipline and maintaining leverage. The Shanahan tree makes it challenging for defenses to stay on their assignments with false keys and misdirection, so it's a classic "do your job" game from that perspective.
Furthermore, the yards after catch plays that Belichick referenced work because the offense hunts leverage advantages with bootleg actions and crossing patterns. That's why coverages where help comes to cut off the crossing routes are effective. Instead of chasing crossing routes all over the field, you take back the leverage by cutting them off as they work across the field.
Although you never know what an opponent will look like in the season-opener, the Patriots have a good idea of Mike McDaniel's core concepts and how to game plan against them.
Patriots Offense vs. Dolphins Defense
As uncertainty looms for the Patriots defense facing a new-look Dolphins offense, Miami's defense is carrying over the foundation it laid under former head coach Brian Flores.
Despite parting ways with Flores, the Dolphins retained defensive coordinator Josh Boyer on Mike McDaniel's staff. Boyer, of course, worked on Bill Belichick's staff for 13 seasons before heading to South Beach when the Dolphins hired Flores following the 2018 season. Officially, Boyer has been Miami's defensive coordinator since 2020.
"Their structure is very similar to ours. I think we can look at most of their defenses and put it exactly into our terminology, 'here's what that call is.' Which is not normally the case, but again, because of the familiarity, I'm sure Josh can do the same thing with our defense," Belichick said.
"They're one of the teams that play one of the highest percentages in man-to-man coverage in the league. Certainly not all man, but they play a high percentage of it, higher than most, and they blitz particularly their secondary players, but in general, blitz more than most teams do, so they pressure the quarterback."
With Boyer now running the defense without Flores's input, it'll be interesting to see if the Dolphins maintain their league-high cover zero blitz rate, a Flores staple, and continue to cycle in some of the zone schemes they ran down the stretch last season. Still, the Dolphins DC's roots are in man coverage, and Miami played the fifth-most coverage snaps in man coverage a year ago, so expect plenty of man-to-man on Sunday.
The Patriots attacked Miami's defense using man-beaters with rub routes, pick plays, and crossing patterns to create traffic for man coverage defenders as they followed receivers around the field.
New England also hunted shot plays with isolation routes where they had one-on-one matchups on the outside for fade routes against the Dolphins corners.
Until Boyer shows a different plan that doesn't rely on man coverage, the Patriots have to expect another man-heavy and blitz-happy plan from the Dolphins defense this week.
The bigger surprises might come from the Patriots offense and how they'll incorporate the newer elements in their playbook, such as the outside zone schemes we saw all summer long.
We'll finally learn where the Patriots offense is heading and if they can execute it at a high level against the Dolphins.
1. Pats CB Jonathan Jones vs. Dolphins WR Tyreek Hill
Although the Patriots have used different game plans over the years against Hill, Jonathan Jones has been the primary defender in coverage on Hill over the last four matchups. In those four games, Jones has held Hill in check: 14 targets, nine receptions, 93 yards, and zero touchdowns. Jones's success against Hill has led to more one-on-one matchups rather than straight double-teams or "cut" coverages like we broke down earlier. Belichick could trust Jones once again to cover Hill without significant safety help with Jalen Mills taking Jaylen Waddle in man coverage situations.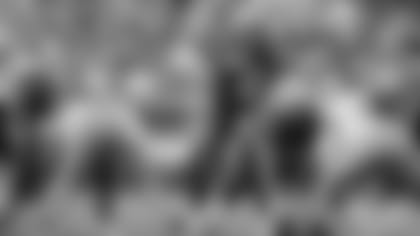 2. Pats QB Mac Jones's Pre-Snap Problem Solving vs. Dolphins Blitz Package
Going a little outside the box with this one, but the Dolphins are returning a defensive coordinator who piloted their defense to the second-highest blitz rate in the NFL last season (39.6%). As Belichick said, Miami likes to blitz their defensive backs more than any other team in the league on true all-out blitzes (cover zero) or simulated pressures where DBs blitz and typical front seven defenders (LBs, DLs) drop into coverage. Either way, sniffing out these schemes before the snap and getting the offense into the proper plays to handle them will be key for Mac Jones on Sunday.
3. Patriots EDGE Rushers vs. Dolphins OTs Terron Armstead and Austin Jackson
New England will gladly slot Pro Bowler Matthew Judon into one edge rusher spot in their base defense, but the other is a bit more uncertain. Third-year linebackers Anfernee Jennings and Josh Uche have taken the lion's share of the reps in camp, with Jennings projecting into an all-important early-down role in this matchup. Regardless of who is out there, setting the edge against an outside zone-based offense is key for the Patriots defense this week.
4. Patriots WR Jakobi Meyers vs. Dolphins Slot CB Nik Needham
With Meyers likely serving as the Patriots top slot receiver for another year, he developed into Mac Jones's go-to target against man coverage last season. The Dolphins will play their fair share of man coverage in Sunday's matchup, especially on third down. Meyers needs to get the better of Needham to keep the chains moving.
5. Pats Tight End Stoppers vs. Dolphins TE Mike Gesicki
Assuming the Patriots use multiple safeties to help in the deep part of the field, It'll be interesting to see how the Patriots matchup against Gesicki in man coverage situations. Typically, Kyle Dugger would draw the matchup against Gesicki. But seeing that he's their second-best deep zone defender next to Devin McCourty, it could be a mix of Adrian Phillips and Jabrill Peppers. We would still expect to see Dugger take Gesicki on third down, though.
Bonus: 6. Pats WR DeVante Parker vs. Dolphins CB Xavien Howard
Who doesn't love a good revenge game? The Patriots are hoping that Parker's contested catch ability will bring an explosive play or two per game this season, starting with a matchup against an All-Pro corner on his former team. A throwback Parker game with a few jump-ball wins would go a long way.