Football's back and so is the Six-Pack! Hey now, hey now, football's back! (Did you hear the tune from the Angels' 1963 hit My Boyfriend's Back when you read that sentence?) Are you ready for some football? Of course you are, especially since there were fears that this weekend might not come. But the real question is whether after a jam-packed training camp and offseason that was squeezed into barely a month, will the Dolphins and Patriots be ready for prime time on Monday night in Miami. The Patriots are the road favorite in this division battle. The Dolphins could be in line for a long season with instability at both quarterback and head coach. But the unknown of opening night can always be the great equalizer. A combination of uncertainty and expectations are on tap. To hold fans over until the early Monday Night Football 7 p.m. kickoff, we're back with a 'Phins-down version of the Friday Six-Pack. Pop it open now and enjoy as you prepare for the return of the greatest sport in the world!
1.
Protect Brady
- There are plenty of reasons to take care of Tom Brady, beyond the obvious fact that he's the franchise. The Dolphins may not be the most talented overall team in football or be in line for a very good 2011 season. But they do have some talent on the defensive side of the ball. Nowhere is that more obvious than with budding star Cameron Wake, who finished third in the league last year with 14 sacks. The CFL import has recorded a pair of sacks in his meetings with the Patriots over his two seasons in Miami. New England did a solid job protecting No. 12 a year ago, allowing just 25 sacks on nearly 500 pass attempts. According to the New York Life Protection Index from 2010 the Patriots ranked fifth in the NFL at 72.8. (Great company, by the way. They provide life insurance for myself and my wife and are a pleasure to work with in that area.) But the challenge will be different in 2011 as there may be some changes up front on Monday night. Sebastian Vollmer has missed practice this week with a back injury, so there is a chance No. 17 overall pick Nate Solder could get the start on the right side. With Stephen Neal retired and Dan Connolly hurt, newly-signed Pro Bowl veteran Brian Waters looks like he'll get the call to start at right guard after only a week in New England. Combine that uncertainty with the talent of Wake, Koa Misi and Jason Taylor as well as the aggressive coaching of defensive coordinator Mike Nolan, and the Patriots have plenty to deal with up front on South Beach. New England will open the year expected to be a pass-first offense, but Brady can't take advantage of his many targets if he's worried about the pressure. Keep Brady clean so he can make good throws and sound decisions with the football.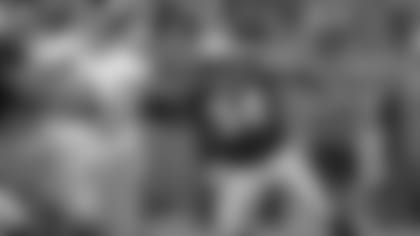 Front is center stage** - The Dolphins have a few pretty impressive playmakers on offense in Davone Bess, Brandon Marshall and Reggie Bush. But with Chad Henne and his 19 interceptions at quarterback working behind a rather suspect offensive line that talent may not get a chance to shine. On the other side of the line New England's new-look front seven has a chance to make a big debut. Albert Haynesworth and Vince Wilfork will deal with a rookie center in Mike "I'm no Maurkice" Pouncey. Shaun Ellis and Andre Carter should get some pass rush opportunities against a line that's struggled to come together. Jerod Mayo will be in his new, more aggressive Will role in the 4-3. This is as intrigued as I've been by a Patriots defensive front in a number of years. I have high hopes. We got a taste of the potential in the preseason win at Tampa Bay. This return trip to Florida offers a good chance for the group to get after Henne and make some more highlight-reel plays.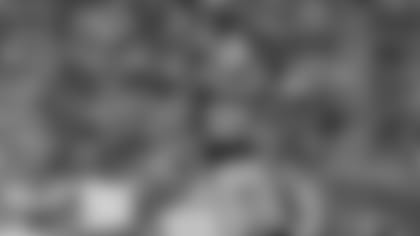 Ochocinco** - The man's name is a business in and of itself. He draws attention wherever he goes and whatever he does. Some of that attention this preseason has been very much focused on his struggles to learn the offense, get comfortable, catch the ball and make plays for the Patriots. I'm not as worried as some, but I'd still like to see Chad Ochocinco "Get it" sooner rather than later. And it won't be exactly easy going against Miami. Vontae Davis and Sean Smith comprise a pretty impressive cornerback tandem. Ochocinco is an emotional guy, and I wonder how long he can struggle before it leads to an emotional tailspin. No better way to avoid that than to put up an impressive regular season debut against a pretty good defense. Remember, Randy Moss went for nine catches for 183 yards and a touchdown in his 2007 debut in a matchup in New York against the rival Jets. Hey Mad Chad, no pressure but expectations for you remain pretty high. Time to prove your worth!
4. Safety patrol - Remember the last time a veteran safety was let go just prior to the season? Lawyer Milloy's release led to Antwan "Sweet Feet" Harris playing safety in Buffalo and the Patriots get dominated by the Milloy-led Bills. This time the safety cuts were twice as shocking as both former starters James Sanders and Brandon Meriweather were sent packing. Neither will be on the field for Miami, but there are still plenty of questions as to how the team will fill the void next to developing star Patrick Chung. Will it be Josh Barrett? Or Sergio Brown? My guess is that we'll see both. Hopefully they perform better than Harris did in 2003. If not a similar transition may have to occur in moving a guy from corner - say Ras-I Dowling to play this year's version of Eugene Wilson - to safety. This new-look defense has plenty of intrigue up front. The linebackers have enough depth to get the job done. The two starting corners are as strong as New England has fielded in quite some time. But it takes 11 men to play defense and right now the hole in the starting safety spot has to be a concern for Bill Belichick on some level.
5. Unknown - The two known units in this game would seem to be the Patriots offense and Dolphins defense. New England is going to score a lot of points and move the ball well this season under Brady's direction. Miami's defense ranked sixth in the league last year and includes playmakers at all three levels. They will give some teams trouble this fall. The question is what the Patriots will be on defense and Dolphins will be on offense. Both sides may have some opening-night tricks up their sleeve. Remember the Dolphins are a team that unleashed the Wildcat on the Patriots and the NFL a couple years back. Head Coach Tony Sparano has already talked about the unknown of his offense under new coordinator and former Patriots assistant Brian Daboll. Bush is a unique weapon. The Patriots could see some things in this game that aren't exactly the norm from the Miami offense. How they adjust to those things will go a long way toward New England's success. Of course the Patriots will not exactly be throwing the usual 3-4, two-gap, read-and-react front at Miami and Henne. Belichick's boys may open some eyes on defense under Matt Patricia's direction. The unknown in this chess match should be fun.
6. Special delivery - Much of the talk surrounding special teams this fall has revolved around kickoffs. We saw a 108-yard return in the opener in Green Bay. We'll see some nice touchbacks from Stephen Gostkowski in the warm weather of Miami. But I'm more interested in the punting game. Julian Edelman had a very good year returning punts last fall and, in my mind, is proving to have a special ability in that area. He's looked good in training camp and could be ready to become a return star in 2011. That's the good of the New England special teams. The bad, or at least the questionable, is the game of musical chairs going on at long snapper. Danny Aiken has a seat on the team right now, but he'll be playing for his job. That's a lot of pressure for a rookie and we'll have to see how he reacts. Regardless, it looks like special teams could have a big role on opening weekend across the league as teams scramble to put together rosters and get ready to play. Maybe it will be the same for Scott O'Brien's crew in Miami.
Prediction:
The Patriots are clearly the better football team in this matchup. With seemingly-inept Dolphins owner Stephen Ross running the show over the last couple years Miami has lacked leadership. The owner has tried to replace his coach, Tony Sparano. But failed. The team tried to replace Henne via trade. But failed. Having a lame-duck coach and quarterback seems like a recipe for a season-long disaster. That will start on Monday night against a new-look Patriots team coming out the lockout with the stability of Brady and Belichick. The New England offense will make plays. The Patriots defense will force turnovers, with a little bit of help from Henne. Maybe special teams will even get into the fun as it did last year. Regardless the Patriots are the better team and more prepared to play a meaningful game. Looks like a comfortable win to me, something in the range of a 34-17 victory for the Patriots.