PALM BEACH, Fla. – The competition has been fierce, and there aren't even any games being played right now. It might be the NFL's offseason, but there seems to be a sense of urgency among teams, just two weeks into the 2022 league year.
The National Football League landscape, particularly in the American Football Conference, has dramatically changed in the month of March, thanks to several high-profile free agent signings and veteran trades. The Broncos and Browns trading for marquee quarterbacks in Russell Wilson and Deshaun Watson, respectively, or the Raiders and Dolphins acquiring game-changing receivers in Davante Adams and Tyreek Hill – just a handful of the headline-grabbing moves that have been made over the past fortnight of free agency.
At the NFL's 2022 Annual Meeting, taking place this year at The Breakers resort in Palm Beach, Florida, the energy that these transactions have produced is palpable.
"Yeah, someone's used the term 'arms race,'" Buffalo Bills head coach Sean McDermott chuckled while chatting with reporters. "Is there an arms race in the AFC? I can't disagree, I guess, at this point, by the moves that have been made."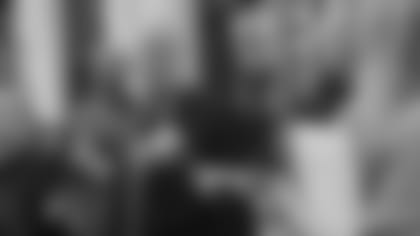 Teams across the AFC have been more willing this year, it appears, to invest heavily in trades or contract offers to attract talent to their clubs in an effort to keep pace with the high-scoring offenses that are permeating the league of late.
"Teams have certainly looked to improve upon themselves [this offseason]," remarked Cincinnati Bengals head coach Zac Taylor, whose team lost a close decision in Super Bowl LVI last month. One of the weaknesses of Bengals' attack was their offensive line, which Taylor looked to shore up by adding versatile Patriot Ted Karras in free agency, inking him to a three-year, $18 million deal earlier this month.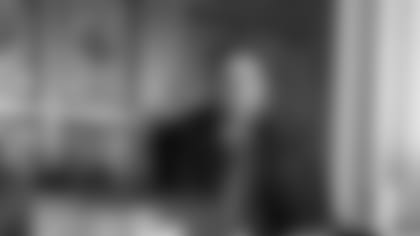 "Really excited about all the things we heard about Ted," Taylor continued. "He's about all the right stuff. Two-time Super Bowl champion. He's been there three times. That's why we approached him with the contract we did. He knows what success looks like. He knows how hard the work is going to be in front of him. He seems to be really excited to join what we have going. He's going to add a lot of leadership."
An invigorated Josh McDaniels, the former Patriots offensive coordinator and now head coach of the Las Vegas Raiders, expressed similar sentiments about Adams, the pass catcher McDaniels lured from Green Bay in a blockbuster trade.
"I feel really comfortable about the decision that we made," he maintained Monday morning in Palm Beach. "He's the kind of player we would consider doing this for. He's certainly been a great football player, and having the opportunity to meet him and spend some time with him, all the things we heard about him as a person were true, too."
Vegas gave up first- and second-round draft picks this year and gave Adams the richest contract ($141 million over five years) for a receiver in NFL history … which only lasted five days. That's when Miami traded for Kansas City's Hill and signed him to a four-year, $120 million pact, averaging $30 million per season, a couple of a million per season better than Adams' deal with the Raiders.
"We're transparent in that we're trying to do everything we can to win football games," newly-hired Dolphins coach Mike McDaniel proclaimed. "I'm really excited about what Tyreek can do on the field … utilize his vast array of skill sets in a multitude of ways. I literally have support from everyone [in the Dolphins organization] to give ourselves opportunities to win games. This [signing] is no exception, but there are a lot other players on the team to be excited about as well."
A year ago at this time, New England was the team receiving all the attention after attracting many of the big names on the market. The flurry of transactions the Patriots made helped them improve on a 7-9 record in 2020 to a 10-7 mark and a return to the playoffs in 2021. Teams perhaps also took notice of the Los Angeles Rams, who invested mightily to acquire quarterback Matthew Stafford last offseason, along with numerous other top-flight players on offense and defense who helped them win the Super Bowl over Taylor's Bengals this past February.
As a result, a paradigm shift seems to be occurring, in that teams are more willing to put all their chips on the table in a "win-now" approach. McDermott, whose Bills have captured the AFC East title the past two seasons, largely on the strength of their do-it-all QB, Josh Allen, acknowledged that heightened level of urgency he and his team feel now.
"You've got seven or eight elite quarterbacks now in the AFC. Usually you have three or four on one side, two or three in the other [conference]. So, it's like, 'Hey, what's the next step? Where's the next competitive advantage?' That's what you're racking your brain over – Is it personnel, strategic, schematics. That's the fun part and the challenging part of the chess match."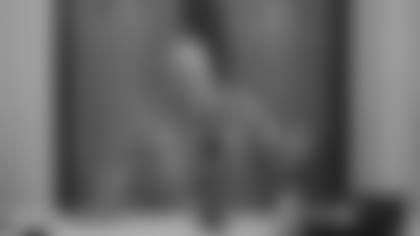 "I like the fact that there's going to be great competition. I love that," Andy Reid, head coach of the Kansas City Chiefs, insisted. "That's why we're in this thing. We've got all these great players coming in and I can't wait for these games. They should be really exciting, yeah."
"Every week next season," the Bengals' Taylor concluded, "we're going to have a really competitive game against a tremendous team. We're excited for these challenges."