Patriots QB Tom Brady is familiar with the shotgun, but not the kind that he encountered on his day off this week. On his first attempt at skeet shooting, he missed the clay pigeon target badly. Dan Koppen, who snaps him the ball in shotgun formation, had to hit the target for him.
"I'd much rather be throwing a football," Brady said. "Throwing a football at one of those clay pigeons may be much easier."
Brady and Koppen were taking part in the 6th Annual Celebrity Shoot-Out hosted by offensive tackle Matt Light on Sept. 14 at the Addieville East Farm in Mapleville, RI. Participants matched their skeet shooting skills against Patriots players and a host of local and national celebrities, including comedian Lenny Clarke and Olympic Gold Medalist Bode Miller.
The Celebrity Shoot-Out is the signature fundraising event for the Light Foundation, a nonprofit founded in 2001 by Light. The fundraiser has helped contribute over two million dollars to the Light Foundation since its inception in 2004.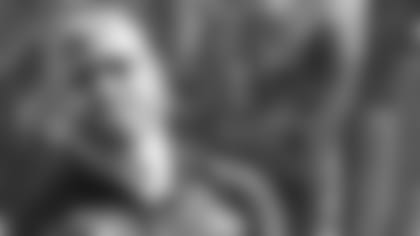 ]()"This is what affords us to continue to build out our programs like our cultural leadership camp and scholarship programs," Light said about the annual event. "These are great programs that really make an impact over not just a onetime event, but over a long period of time. When it's all said and done, our goal is to help people become better leaders within their own communities, within their own families. To get them to think about giving back and not just about themselves."
Light Foundation initiatives consist of various academic scholarships and programs for at-risk teens in Massachusetts, Rhode Island, Light's home state of Ohio, and the Northern Cheyenne Indian Reservation in Montana.
Light's love of the outdoors combined with his desire to create a unique, high-profile charity event that raises funds and exposure for his Foundation helped him formulate the idea for the celebrity Shoot-Out.
"We've been so fortunate to have generous sponsors and donors who come back year after year to support us," Light said. "The Shoot-Out has grown each season, and everyone anticipates getting out on the course and having some fun. In the world of fundraisers, there's really nothing like it out there. We do everything we can to make the event special for the guests, and at the end of the day, we've done something even more special for these kids."
While the event is about raising money for a good cause, it is also a chance for the players to enjoy their day off.
"Today is all about the Foundation and the work we do," Light said. "But at times, you kind of have to just kick back and have a little fun, and that's what this thing is all about."
In addition to a skeet shooting course, the event also included lunch and dinner, lakeside fly fishing and shooting demonstrations, an artist who uses chain saws to carve sculptures, a live auction with comedian Lenny Clarke, and an after party that featured live music by folksinger Martin Sexton.
Light said it's important to spice up the Celebrity Shoot-Out every year so that it continues to be successful.
"You've got to make it more entertaining: bigger, badder, better, so you keep everyone involved," Light said. "We've been able to do that, and we hope to continue to do that."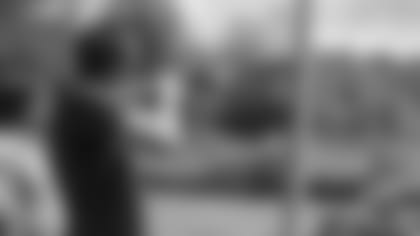 ]()Like in past years, Light's teammates on the offensive line came out in full force to support the event. Rich Ohrnberger and Ryan Wendell even dressed up for the event wearing full camouflage spandex gear. The offensive line, especially Koppen, excels at the event.
"I come out and win this thing and then I go home," said Koppen, who has won the event the last few years but came up short this year. "It's one of those things where the guys can't touch me. They know that, and I'm just going to have to show them how to shoot."
Players enjoyed supporting Light while spending a day together on the shooting range.
"We've got a bunch of good guys on the team, and it's nice to be around them in a setting that doesn't have the pressures of the game of football," kicker Stephen Gostkowski said.
Still, the day is about making a difference.
"We're fortunate to be doing something that we love. To come out and give back when we can is so important to us," Brady said. "Matt puts his heart and soul into this. It's something that he's really committed to. It's nice for all the guys to come out to support him."