Musings, observations and the occasional insight as the never-dormant NFL produces a little flurry of late off-season free-agent activity (Jeremy Maclin makes the rounds after leaving Kansas City via a go-pattern)...
Tanking is in the eye of the beholder, but I don't consider the Jets purging their roster of so many veteran name players this offseason as a move solely designed to wrap up next year's No. 1 draft pick and thus end the franchise's long search for the next Joe Namath. Could it result in that? Perhaps, given the sorry state of New York's roster just two months before the Jets' preseason schedule begins. Chances are this won't be your Garden-State variety ugly on display this season in Jets World. It could be epic.
But more realistically, the Jets looked at the likes of Brandon Marshall, Davis Harris, Eric Decker, Darrelle Revis, Nick Mangold and others and came to the cold-eyed conclusion that they went 5-11 with those guys last season, and they could probably still go 3-13 or 4-12 this year without them. If the aim is to thoroughly rebuild your roster, you might as well start the process by getting rid of a reported $68 million worth of payroll, as New York has done. Even if it comes two years later than the start of the rebuild should have launched, as some have fairly noted.
You can certainly quibble with the timing of some of the moves, dumping players who have produced for you for years out into the market long after free agency has largely concluded. That's part of the business that always leaves a sour taste, and is never a good look. But you can't make the case that the Jets are cutting ties with a bunch of difference-making players, because this was going to be a long, challenging season in New York with or without them.
Because there have been so many similar moves by the Jets in a relatively short period of time, the easy and tabloid-ready assumption is that New York is going all in on failure in 2017, in the bid for USC quarterback Sam Darnold or whichever collegiate passer winds up suiting their fancy. That's seeing things in the darkest possible light, for the worst possible motives. But teams cut ties with solid but expensive 30-something veterans all the time. The Jets simply decided they didn't have a lot left to lose in terms of their record, so why not take the financial savings that were in the offing and hasten the starting over process?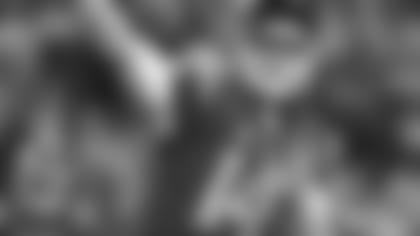 (That said, the Jets' reported inquiry to see if ex-Ravens receiver Steve Smith was interested in coming out of retirement doesn't seem to fit the tanking scenario, does it? Decipher the logic of that one, if you can.)
Harris is a dependable cog, but he's 33. Decker has had injury issues. Revis looked washed up last season. Marshall is 33 and moves to a new team every two or three years like clockwork. Mangold also battled injuries last season and turned 33 in January. And no one wanted to see more of quarterback Ryan Fitzpatrick in green and white. Clumped together, it seems like a huge talent drain for Gang Green, but individually, which one of these moves is really a stunner? I'm waiting.
And, hey, if the Jets muddle through a 2-14 debacle this year and wind up getting a quarterback who can finally lead them to the promised land, some day we might look back on the great purge of 2017 as New York's long-awaited stroke of brilliance. The pain that came before the gain. Call it what you want to call it. Tanking or otherwise. The Jets moves make considerable sense, for the present and the future.
I caught up this week with Vikings veteran defensive line coach Andre Patterson, who had the responsibility to keep things running in Minnesota's OTA sessions while notoriously hard-charging head coach Mike Zimmer was home at his Kentucky ranch, trying to rest and recover from right eye surgery, his eighth since he suffered a detached retina last fall.
Zimmer returned to his team this week refreshed and renewed, but convincing him to take some time off to heal and take care of himself sounded like it required nothing short of an intervention. In which Patterson, who goes back with Zimmer almost 30 years, very much participated in.
"It wasn't that bad," said Patterson, breaking out in laughter. "It wasn't quite an intervention. But there was a lot of conversation there. It wasn't just me. It was me, his son, Adam (the team's linebackers coach), (Vikings general manager) Rick (Spielman), it was the Wilfs (team owners), it was Eric Sugarman, our trainer. It took all of us coming down on him to get him to see the light. We care about him and we were just trying to get him to do the best thing for him, because right now his health was more important than what we were doing in OTAs."
Patterson ran the team's workouts, but Zimmer stayed in "constant contact" while he was at home, holding a daily conference call with his coaching staff to go over that day's practice tapes and any teaching points he wanted emphasized.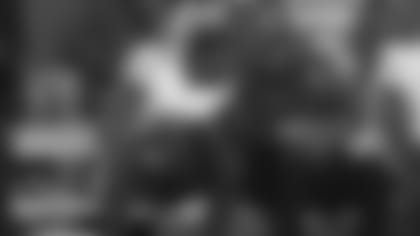 "He was able to rest and do the things the doctors wanted him to do when he was not watching tape," Patterson said. "He could call me and say, 'Hey, this is what I want to do in practice and this is what I saw. This is what I want you to talk to the team about, make sure you hit these points.' But it's not like being here all day, because when you're a head coach, there are always things hitting your desk that have nothing to do with football. I think just being able to get away from that part of it played a big part so far in the success of the last surgery."
Patterson has worked with or for Zimmer in four different coaching jobs: Weber State in the late '80s; Washington State in the early '90s, in Dallas from 2000-2002, and now in Minnesota, from 2014 on. So he knew Zimmer's stubborn side as well as anyone. But even he found he had to talk to his long-time friend and now boss with more candor than ever, in convincing Zimmer to do the right thing for his own health.
"He's a tough guy, that's the way he was raised," Patterson said. "You fight through it. He's an old-school football guy and it's about ball. When it's ball season, it's all about ball. So yeah, that was a concern. But because we've been together for such a long time and have such a close relationship, I can get more candid with him than other people can. And that's what I had to do.
"It was Mike and Andre talking. The head coach thing was out of the way. We've known each other since we were both struggling just to stay alive in the coaching profession, so we can have conversations that are different from Mike Zimmer head coach and Andre Patterson the D-line coach. It was just two friends talking. I had to get him to understand that his health was more important right now than being the head coach of the Minnesota Vikings."
Zimmer's vision in the eye has yet to return to full clarity, because doctors put a gas bubble in his eye to hold the repaired retina in place. That bubble has to dissolve before he'll known how well the eye has healed. But he's back at work for now, admitting about his recovery that he "probably needed to take it a little bit more seriously" than he had before his forced sabbatical.
"To be honest with you, I was probably the happiest person when he came back," said Patterson, who last served as a head coach at Cal Poly in 1994-96. "You know me, I stay in my lane. I was just doing what Zim wanted me to do and I did it to the best of my abilities."
Who at ESPN decided the football world was clamoring to have Hank Williams Jr. restored to his Monday Night Football platform? I never heard anyone bemoaning the absence of Williams singing MNF's opening theme song. It's not as if the game's ratings swooned as soon as the network removed Williams from his somewhat dated gig in light of his politically charged 2011 comments comparing a golf outing by then-Republican Speaker of the House John Boehner and President Obama to "Hitler playing golf with (Israeli prime minister) Benjamin Netanyahu."
Said Stephanie Druley, ESPN's senior vice president of events and studio production: "I'm sure there'll be some (backlash), but I'm not concerned. "It was the right time. We discussed it internally and it was just the right time to bring him back."
"Just the right time" is one of those subjective phrases, isn't it? So Hank is back in his NFL gig, but Colin Kaepernick still can't get a backup quarterback job. Interesting days the league is living in.
Second-year Miami coach Adam Gase deciding that his team's rookies will have to earn the right to wear the Dolphins logo on their helmets this offseason is a decent little motivational tactic I suppose. It speaks to Gase's efforts to stamp out any air of entitlement in his locker room, and that sends a team-first, work-for-what-you-get message.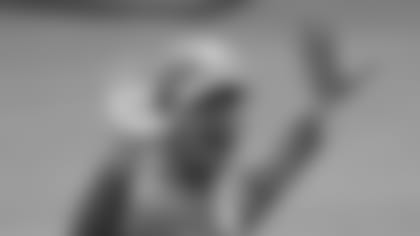 But, ummm, it's not like Gase can actually carry on this effort all that far. I presume the Dolphins rookies who play in preseason games will have to have a logo on each side of their helmets by then. So I guess for OTA's and training camp, it's a little ploy that serves as a carrot on the end of the stick.
There's nothing new in the NFL, the ultimate copy-cat league, of course. Bill Parcells withheld the Cowboys' star on the helmets of rookies starting in 2003, and current Dallas coach Jason Garrett later adopted the same practice in 2011. Maybe that's why the Browns rarely get much out of their rookie class. No helmet logos to hand out as rewards.
What a great story about Packers cornerback Davon House, getting a ride from Minneapolis to Green Bay from two brothers in Wisconsin who saw on Twitter that he was stranded late at night at the airport in the Twin Cities, and in danger of missing the team's OTA session on Tuesday morning.
It got me thinking about which NFL players I'd want to be stuck in the car with for a four or five-hour drive? My top three:
Raiders running back Marshawn Lynch - Can you imagine the conversations? Could I even follow them? Would he even talk? Even the awkward dead spots would be potentially interesting.
Chargers quarterback Philip Rivers - First off, he knows something about long drives. Then I'd start off by asking him to tell me about his kids, and before you know it, we'd be there. It would fairly well fly by.
Raiders kicker Sebastian Janikowski - The guy's been in the NFL since 2000 and has some of the most fabulous war stories you'd ever hope to hear. Trust me, you want him riding shotgun for that drive.
So much has been made in recent weeks about the state of Seattle's locker room in the aftermath of a revealing (ital) ESPN The Magazine (end ital) piece that detailed the tension that exists among some Seahawks. I have no doubt the underlying message of the story is true: That some key Seattle players still haven't gotten over the devastating way the Seahawks lost the Super Bowl to New England in February 2015, and that a hangover effect has revealed fissures in the locker room ever since.
But wouldn't it be so Seattle-like if the Seahawks actually used all this speculation and discussion about their dissension level to actually finally overcome it this year, bringing everyone closer in common cause to prove the story line out-dated and incorrect?
I could see Pete Carroll banging that particular drum early, often and all season long. And it could be exactly what his talented but somewhat fractured team needs about now, a rallying cry that serves to re-connect some bonds.
Patriots-Seahawks rematch in Super Bowl 52 anyone?