Musings, observations and the occasional insight as we review a Week 7 in the NFL that was pretty darn good to road teams….
* If nothing else, the first seven weeks of the 2018 NFL season has taught us this much: There are no super teams in the AFC. Everyone has flaws. Everyone has weaknesses that require a healthy dose of camouflage and creativity to work around.
With that as a backdrop, the Houston Texans would seem to fit right in to whatever passes as the AFC's upper echelon these days. The Texans won their fourth straight game Sunday, going on the road to upset the reeling Jacksonville Jaguars 20-7 and move into sole possession of first place in the AFC South.
Which is a pretty cool trick for a team that started 0-3 and held sole possession of last place entering Week 4, a scant 21 days ago. At 155 points scored and 144 allowed, Houston's net 11-point advantage this season is the lowest for any AFC first-place team, and the 13-point conquest of the Jaguars was the first time all season the Texans played a game that was decided by more than a touchdown.
Make light of Houston's 4-3 mark if you care to, but the Texans have already equaled last season's win total (4-12) and according to ESPN are just the sixth team in the Super Bowl era to win four games in a row after starting 0-3. In beating the Colts and Cowboys in overtime by a field goal in Weeks 4 and 5, Houston didn't turn a lot of heads. When the Texans followed up those wins by squeaking past the out-manned Buffalo Bills 20-13 last week at home, few noticed.
But the Texans kept their winning streak alive in impressive fashion at Jacksonville, giving up a season-low seven points to the imploding Jaguars and evening their road record at 2-2. In its past three games, Houston has allowed only 36 points (for average of 12), and the big plays continued against Jacksonville as well.
The Texans defense sacked Jaguars quarterbacks four times, picking off one pass and recovering two Blake Bortles fumbles that turned into 10 points. Houston led 20-0 and was in complete control when Jacksonville finally got on the scoreboard in the third quarter after benching Bortles in favor of backup Cody Kessler. At halftime, the Jaguars had just five first downs and 114 yards of offense, with Houston scoring on three of its first four drives to build a 13-0 cushion at the break.
In beating Jacksonville, Houston registered a changing of the guard type win on the road in the AFC South. The Texans now lead both the Jaguars and Titans (each 3-4, but 2017 playoff qualifiers) by a full game and are two games ahead of the last-place Colts (2-5). Even better news is Houston has already played all of its road division games and have only three home games remaining in the AFC South. For a month of Sundays now, the Texans have been the class of the division, and in this year's watered down AFC, that means you're in the thick of things in the race for conference supremacy.
* As for the Jaguars, how much uglier can the picture get in Jacksonville? Doug Marrone's team was riding high and talking loud after knocking off the visiting Patriots in Week 2, but it's 1-4 since then, owning only a road win at the Jets. The Jaguars have been outscored 90-28 by Kansas City, Dallas and Houston the past three weeks, and now Bortles has regressed to the point of a benching, while reports surfaced of the combustible Jacksonville locker room ignited in Sunday's post-game. (Shocking, I know.)
The Jaguars are minus-12 in terms of its turnover ratio after three more giveaways against Houston, and Bortles has been responsible for eight turnovers in less than 11 quarters the past three games. But it's not all on the offense, because the once vaunted Jacksonville defense has clearly lost its swagger. The Jaguars are way too talented defensively to be getting pushed around like this, and it's at the point now where the players' effort is being questioned. I see a still-young team that thought it had arrived after last year's playoff berth and the early defeat of New England and probably convinced itself it could still win without maximum preparation and commitment.
It wouldn't be the first time that mistake was made by a club that had lost for years and years before finally breaking through and having success. Over-confidence gets a lot of teams beat in the NFL. Whatever the issues are, Marrone and his coaching staff better start fixing them and do a little triage to stop the bleeding. The season is still salvageable in Jacksonville, but it's getting later than the Jaguars might realize.
* Speaking of underachieving 2017 playoff teams, the Eagles blew a 17-point fourth-quarter lead at home and lost 21-17 to the plucky Panthers. At 3-4, Philadelphia already has lost more games than it did all of last season, when it finished 16-3 and won the franchise's first Super Bowl crown.
Remember when the Eagles thought everything would be okay again once starting quarterback Carson Wentz recovered from knee surgery and returned to the lineup? Wentz was almost perfect on Sunday against Carolina — 30 of 37 for 310 yards, two touchdowns, no picks and a 119.6 passer rating — and the Eagles still lost because their defense couldn't stop Cam Newton and the Panthers (4-2) when it mattered, giving up three fourth-quarter touchdown drives.
And Wentz wasn't protected late, when Philadelphia had a chance to execute its own fourth-quarter heroics. The Eagles had just 22 yards offense in the final quarter, with Wentz sacked twice in that span. His fumble on the second sack sealed the win for Carolina, and overall he was dropped four times and endured six other hits.
Newton was uncanny in crunch time, completing 16 of 22 attempts for 201 yards a pair of touchdowns in the fourth quarter, converting a key fourth-and-10 to receiver and ex-Eagle Torrey Smith with just more than two minutes remaining. It was the Panthers' first road win of the season — after losses at Atlanta and Washington — and it came via epic comeback, in that with Newton at quarterback Carolina had never entered the final quarter being held scoreless.
The Eagles and Jaguars meet next week in London at Wembley Stadium and that certainly isn't the battle of powerhouses we expected a few weeks back. Philadelphia and Jacksonville both made the final four last season, but have been humbled and are under .500 thus far, not playing up to their lofty standards on defense.
* The strangest scene of Week 7 was easily the pre-game skirmish involving Panthers safety Eric Reid and Eagles safety Malcolm Jenkins in Philadelphia. Reid and Jenkins were in each other's face and exchanging heated words and it stems from the disagreement they had last year about the direction of the social injustice movement that came forth from players protesting during the national anthem.
Reid and Jenkins have been in leadership roles among players trying to promote social equality, but Reid was outspoken against the Jenkins-led Players' Coalition that was formed in conjunction with the NFL. Reid called the Players' Coalition an "NFL-funded subversion group,'' which Jenkins bristled at, even while he was supporting Reid's return to the league when the ex-49ers safety went un-signed in free agency.
After the game, Reid called Jenkins' "a sellout,'' claiming that Jenkins "capitalized on the situation (and) co-opted the movement Colin (Kaepernick) started.'' He added: "It's cowardly.'' For his part, Jenkins declined to return fire, saying he respects Reid and is glad he's back in the NFL after being signed recently by Carolina.
That's a little sub-plot I never thought I'd see show up on game day.
* I don't know about you, but watching the Patriots play defense on that last-second 54-yard Hail Mary pass by the Bears was like watching Craig Kimbrel trying to close out another Red Sox win in the postseason. The job got done, but just barely, with Chicago receiver Kevin White turned away at the 1 yard line, thanks mainly to safety Duron Harmon being in the right spot to make the tackle.
That was just a survive and advance game for New England (5-2) in Soldier Field. The Patriots held on 38-31, winning their fourth in a row and earning their first road victory of the season. There wasn't much that felt comfortable about it, but a win is a win in the NFL, and it's always sweet when the special teams can chip in with two huge scores — a 95-yard Cordarrelle Patterson kickoff return and a blocked punt returned for a touchdown by Kyle Van Noy.
Chicago quarterback Mitchell Trubisky ran the Patriots defense ragged with a career-high 81 yards rushing, including a 39-yard burst and an 8-yard touchdown scramble that he ran roughly 70 yards for according to Next Gen Stats. But the Bears second-year quarterback couldn't beat New England with his arm, and his two interceptions were costly. Down 17-7 in the second quarter, the Patriots steadied themselves and turned down the home crowd's volume level as the day went on.
The continued injuries at running back are very concerning for New England, with rookie Sony Michel (leg) leaving the game in the second quarter with what could be a serious development for the first-round pick. But veteran receiver Josh Gordon (four catches for a team-best 100 yards) stepped up big-time when the Patriots needed him, and Chicago has suddenly lost two in a row to fall back to .500 at 3-3.
* At the risk of repeating myself, the Browns (2-4-1) keep both teams in the game at all times. It's like watching the same game over and over in Cleveland this year, and not solely because four its seven games have gone into overtime, the most by any team since 2011.
Sloppy Tampa Bay found a way to beat the Browns 26-23 in overtime, getting a 59-yard field goal from kicker Chandler Catanzaro, who naturally missed from 40 yards at the close of regulation, producing the extra period. As usual, the Browns did enough to win the game, and enough to lose it. It's as if the old snake-bit Browns vie for the game's soul with the new and improved Browns, and both sides tend to hold the upper hand at different times during the day's action.
The Bucs (3-3) know something about bad football themselves and tried to give the game away several times, committing four turnovers in the second half. Cantanzaro also missed an extra point earlier, before converting on the longest field goal in league history to win an overtime game. Whatever it takes to keep us interested, that's what the Browns and Bucs do.
Watching this one unfold, you got the feeling that next year at this time, both head coaches — Cleveland's Hue Jackson and Tampa Bay's Dirk Koetter — will be doing their work elsewhere.
* The Vikings are in first place all by themselves in the NFC North after beating the Jets on the road, but it doesn't really feel like it. Minnesota's 37-17 win was a bit of a hodgepodge, but it does give the Vikings (4-2-1) a three-game winning streak and some sense of momentum heading into the most consequential four-game stretch of the season.
Next up for Minnesota are the games that should determine if the Vikings are indeed a Super Bowl contender capable of earning a first-round bye and positioning themselves for a deep playoff run: Home against New Orleans and Detroit in Weeks 8-9, then a bye followed by a road game at Chicago and a home date with Green Bay. That's a stretch of facing all three division rivals plus one of the NFC's most talented clubs, a Saints team that Minnesota eliminated in miraculous fashion in last year's divisional round.
We'll known who these Vikings really are, and how far they can go, by the Sunday night of Thanksgiving weekend.
* There have probably been plenty of days already when the Jets and their fans were thankful they drafted ex-USC quarterback Sam Darnold at No. 3 overall rather than pay free-agent quarterback Kirk Cousins $90 million to play the position for them for the next three years. But you couldn't realistically make such a case on Sunday.
Not when the rookie threw three interceptions and fumbled, looking overmatched at times against Minnesota's defense in the 20-point loss. Darnold will learn from this setback, but he turned in a ragged game when some in New York wanted revenge on the Vikings' Cousins. Darnold completed just 17 of 42 passes, for 206 yards, one touchdown, and those three picks.
In the middle two quarters, he was a measly 2 of 13 for minus-1 yard, looking as green as those Kelly green on Kelly green color-rush uniforms the Jets were wearing against Minnesota. Darnold will have big games again this season, but New York isn't ready to punch in the Vikings' weight class, and it showed.
* The Lions with a dominant running game? Did you ever think we'd live long enough to see that again? Detroit ran roughshod over the Dolphins 32-21 in the heat and humidity of South Florida, rolling up 248 yards on the ground, its best showing in the rushing department since 1997 and the hey day of the Barry Sanders era.
Not to overstate things, but the Lions are looking like a pretty good team, going 3-1 since their hideous 0-2 start. At 3-3, with a very balanced offense and a defense that's playing solidly, Detroit under rookie head coach Matt Patricia must be taken seriously.
Rookie running back Kerryon Johnson is the lead rusher the Lions have been searching for since Sanders retired. He gained 158 yards on just 19 carries, ripping off a 71-yard run that helped him reach 100 yards in the second quarter. Detroit averaged 7.1 yards per rush and pushed Miami around in the run game. Lions quarterback Matthew Stafford didn't have to do it all for a change, completing 18 of 22 passes for a complementary 217 yards, with two touchdowns and interceptions.
The Dolphins even got another strong game from backup quarterback Brock Osweiler, but there was no late-game comeback to be had this time, like last week when the Bears wilted and lost to Miami in overtime. And if the injury-depleted Dolphins lose receiver Albert Wilson (leg) for long, that's another blow to their chances of hanging in there in the AFC East and wild-card races. Fellow receiver Kenny Stills also left the game injured and might have his own health challenge to overcome at midseason.
* Not to be snide, but the Bills could really use Tyrod Taylor about now. Buffalo already is the only NFL team to start three different quarterbacks this season, and veteran Derek Anderson certainly didn't rate as a pleasant surprise at the Bills' problem position. The Bills got obliterated 37-5 at Indianapolis, with Anderson turning in a wobbly 175-yard, three-interception, one-fumble performance in place of injured rookie Josh Allen. And he was gimpy after the game, after Buffalo lost running backs LeSean McCoy (concussion protocol) and Chris Ivory (lower left leg) earlier Sunday (Ivory returned to the game).
Buffalo is a mess offensively and trailed 24-0 at halftime, the fourth time in seven games it has drawn a blank in the first half. The Bills have scored two touchdowns and just 31 points in their last four games, and even moving offensive coordinator Brian Daboll down to the field from the coaching box this week didn't change the results. At 2-5, the Bills have to hope Allen's sore elbow heals up and he gains some valuable playing time in the season's second half, with an eye on improvement in 2019. This season already feels like a lost cause.
* Like the Lions, the Colts went back to trying to run the football to control the game, and lo and behold got great results. Marlon Mack rushed 126 yards on 19 carries, and the Colts had 220 yards on the ground, far more than their 156 yards passing in that 32-point beatdown of Buffalo.
Indianapolis can't play the bedraggled Bills every week, but the Colts (2-5) snapped their four-game losing streak and gained the franchise's most rushing yards since 2011, the year before quarterback Andrew Luck was drafted. Given how over-used Luck's throwing arm was in the season's first five or six games, winning with a ground game must have felt like a day off for No. 12.
* It's not supposed to work this well, is it? A team isn't supposed to have this many big-name stars and great players and still find a way to make the whole equation work so smoothly. But the Rams have done it in starting 7-0 for the first time since 1985. On Sunday, Los Angeles went into Santa Clara and destroyed the out-manned 49ers (1-6) to the tune of 39-10. Thank goodness the league flexed this game out of the Sunday Night Football spotlight and into the late afternoon slot.
Todd Gurley ran for three more touchdowns. Ho hum. Aaron Donald collected four sacks. No stunning news there. And Jared Goff and Robert Woods and Brandin Cooks did their thing again, leading to another easy Rams win.
There are challenges ahead for Los Angeles to be sure. And soon. But it feels like it's a been magic carpet ride so far this season for the Rams, and every week is another new high. Next week Green Bay visits the Coliseum, then L.A. plays at New Orleans in Week 9, Seattle at home in Week 10 and finally the showdown with Kansas City in Mexico City on the Monday night of Week 11. Will any of those opponents be able to make Sean McVay's team look beatable?
* That was a shout-it-from-the-rooftops statement-game win for the Saints in Baltimore, and I guess for this week at least it proves that when a great offense faces off against a great defense, the offense can prevail some times. New Orleans trailed 17-7 at one point, but rallied and won 24-23 when the Ravens' perfect kicker, Justin Tucker, missed the first extra point of his NFL career with 24 seconds remaining.
Tucker had been 222 of 222 on extra points, but missed wide right on a day when the wind was a factor for kickers. Baltimore hadn't given up a second-half touchdown all season, but the Saints ended that streak, too, scoring a pair of touchdowns in the fourth quarter. New Orleans (5-1) has won five in a row to stay on top in the NFC South, and now the Saints get that awaited trip back to Minnesota to try and avenge last January's disastrous ending in the divisional round.
In what could pass for a sentence I've written literally dozens of times, Drew Brees led the way for New Orleans, throwing for 212 yards and two touchdowns. In the process he joined the 500 career touchdown pass club, which now numbers four: Peyton Manning (539), Brett Favre (508), Tom Brady (504) and Brees (501).
Baltimore (4-3) has lost two out of three after starting 3-1, but it will still be tied for first place in the AFC North at the end of Week 7 if favored Kansas City (5-1) beats Cincinnati (4-2) at home on Sunday Night Football.
* The Ravens weren't the only team that thought it was headed to overtime only to be let down by the fickle fate of NFL kicking. Cowboys kicker Brett Maher attempted a game-tying 52-yard field goal at the final gun of regulation, but ball slammed off the left upright and fell harmlessly away. This after Dallas was called for a five-yard penalty before the kick snap, adding five more yards to the kick and heightening its degree of difficulty.
And just like that, what you know, Washington (4-2) has won two in a row for the first time this season, boosting its lead in the NFC East. Washington's defensive front did a superb job against the Dallas offensive line and running back Ezekiel Elliott. The Cowboys lead rusher had a mere 34 yards on 15 carries (2.3), and quarterback Dak Prescott — who usually plays great against Washington — was sacked four times and fumbled twice, while dealing with steady pass pressure.
It's also time I admit that I was wrong about Adrian Peterson, who clearly still has something left at age 33. Peterson ran 24 times for 99 yards and broke more than his share of tackles. As he goes, Washington goes, and wins follow.
* Given the way his resilient Titans dominated play in the second half, rolling up more than 300 yards of offense, I can't agree with Mike Vrabel's bold decision to go for two points and the win late in regulation against the Chargers in London's Wembley Stadium. Rolling the dice and letting one play decide the difference between victory and defeat might earn Vrabel support and respect in the Titans locker room, but that doesn't mean he made the right call by avoiding overtime in Tennessee's 20-19 loss to Los Angeles.
Vrabel likely gained a little too much confidence in his offense's execution in the clutch in that 26-23 overtime win at home against the Eagles in Week 4, when Tennessee converted three fourth-down situations on its game-winning drive.
"I told the team we made the decision we're going to be aggressive,'' Vrabel said in Sunday's post-game. "When we scored, if there was less than 40 seconds, we were going for two and win the game. I've got a lot of faith in our players. We've been converting third downs, converting in those situations. I'm not going to second guess the call. It just didn't work out.''
The loss drops the Titans to 3-4 and out of the first-place tie they were in atop the AFC South, so the ramifications of the decision are sizable. Even if I didn't care for Vrabel's fool-hardy decision to go for two, I liked the Titans' two-point play call even less. With a defensive holding penalty moving the ball to the 1 yard line, Tennessee attempted a pass to receiver Taywan Taylor in the end zone, rather than keeping the ball in the hands of either running back Dion Lewis or relying on quarterback Marcus Mariota's legs and elusiveness to get the job done.
* The Chargers (5-2) didn't win their fifth game of the season until Week 12 on Thanksgiving Day 2017, so they're at least a month ahead of that pace this year. At 5-2, and now about to enjoy its bye in Week 8, Anthony Lynn's club has some real mojo building. After their bye, the Chargers face road trips to Seattle and Oakland, before finally getting back home in Week 11 against Denver.
Playoff contention seems a safe bet for the Bolts, but getting past Kansas City for the AFC West crown won't be easy. The Chiefs have owned the Chargers for a while now (nine wins in a row dating to 2014), and Los Angeles still has to play at Arrowhead Stadium on the Thursday night of Week 15 in mid-December.
After starting last season 3-6, the Chargers have won 11 of their most recent 14 games, and got the victory Sunday even without the services of injured lead running back Melvin Gordon. Thanks in part, obviously, to the Titans' daring and ultimately ill-fated late-game approach.
* The Broncos most likely saved Vance Joseph's job — for now — with that 45-10 blowout win at hapless Arizona Thursday night, but don't think for a minute Joseph is safe for the rest of the season. The Broncos (3-4) are still 5-14 under him since starting 3-1 last season, and face potentially tough games at Kansas City and home against Houston before taking their Week 10 bye. I would think anything less than 4-5 at the break could prompt Denver football czar John Elway to make the change he contemplated last offseason.
Denver offensive coordinator Bill Musgrave would be the likely first choice to be named interim head coach, unless Elway somehow talked Broncos senior personnel advisor Gary Kubiak back into the head coaching gig he walked away from after the 2016 season. Joseph's grasp on his job remains tenuous, and Elway's decision-making slump is now in its third year of the team's post-Super Bowl, post-Peyton Manning era.
* The Cardinals, of course, have their own full-blown coaching hot-seat watch underway with rookie coach Steve Wilks now 1-6 and having fired offensive coordinator Mike McCoy first thing Friday morning. This is thoroughly mediocre Arizona roster and the Cardinals aren't even getting much out of the playmakers they do have, like running back David Johnson and receivers Larry Fitzgerald and Christian Kirk.
Arizona is 0-4 at home, a low mark for the franchise since 1979, when the Cardinals still called St. Louis home. Wilks is no doubt in trouble, but the blame shouldn't stop solely at his desk. General manager Steve Keim is the guy in charge of Arizona's roster, and the heat should be squarely on his shoulders first and foremost. He handed out that overly generous Sam Bradford contract and hasn't done enough to keep the Cardinals' roster competitive of late.
Wilks' fate could hinge on how newly elevated offensive coordinator Byron Leftwich executes in the job, and if the Cardinals look improved when they play host to the likely 1-6 49ers in Week 8. With Arizona headed to its bye in Week 9, Wilks needs a win in the worst way next week or the pressure for further change will increase exponentially.
Ridiculously Cool Football Card of the Week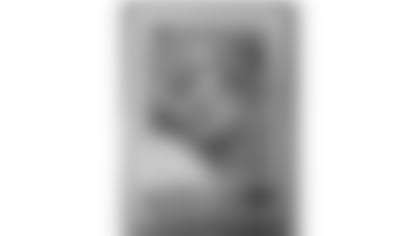 In honor of the Chargers donning their classic powder-blue jerseys against Tennessee in London — which has to be best thing we've ever exported to the NFL's British fan base — we give you Lance Alworth, because no one ever looked better wearing this look. Alworth was already smooth, sleek and almost balletic on the football field, but when the Chargers had these on, it was almost unfair. Speaking of the man they called "Bambi,'' Chargers receiver Tyrell Williams did a pretty fair Alworth impersonation against the Titans, catching four passes for 118 yards, including a 75-yard scoring bomb on Los Angeles's first play from scrimmage.
Here is Alworth striking a pose on his 1968 Topps, which is so retro it still lists him as a flanker, before the receiver label became commonly used. Alworth was voted a first-team All-Pro six consecutive years (1963-68), catching a career-best 73 passes for 1,383 yards and 13 touchdowns in just 13 games in 1966. And for what it's worth, there's really no reason for the Chargers to be anywhere but in San Diego, and to ever wear any uniform but this one. Case closed.