The New England Patriots announced the re-signing of restricted free agent defensive end Greg Spires Monday. Subsequently, the Patriots also announced that they have waived rookie free agent quarterback Michael Van Raaphorst.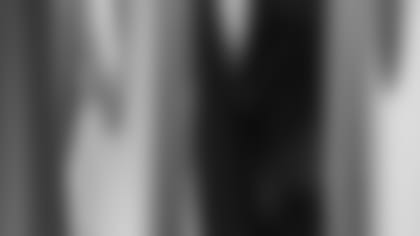 ]()
            Spires, 26, was drafted by the Patriots in the third round of the 1998 NFL draft, 83rd overall. In three seasons, he has played in 42 games, including three as a starter.  

The 6-foot-1-inch, 265-pound defensive end from Florida State has been utilized as a pass rush specialist during his career. Nine-and-a-half of his 47 career tackles have been quarterback sacks, including six of his 17 tackles last season. His six sacks last season tied Willie McGinest for the team lead. Spires was also credited with three forced fumbles, second only to Lawyer Milloy (4). As a rookie in 1998, he recorded 22 tackles, including three sacks, and deflected three passes.
Van Raaphorst, 23, was signed by the Patriots as a rookie free agent on Friday, April 27, prior to the start of the rookie mini-camp. Last season, Van Raaphorst backed up Carson Palmer at Southern Cal and saw action in just one game for the Trojans.