It's been the dirty, not-so-little secret going around the NFL.  New England is L-O-A-D-E-D for next season.
How else can you explain the smallest draft-haul in franchise history over the past weekend, with a grand total of four ex-collegians ready to join the ranks of a defending Super Bowl champion?  That is, if they even make the final squad.  
How else can anyone explain why the Patriots had a mere 50-70 college players on their draft board they seriously considered before the draft started?  Or, that the Patriots didn't seem too bothered by the relatively paltry total of six selections to make (which they didn't) in the entire 7-round draft?  
Because New England knows it will be difficult for young players - including rookies - to make this year's final 53.  Now, there's always room for talent on a roster, just like there's always room for Jello after dinner.  Jello has real likeability.  But do you ever appreciate, lust after, or even savor Jello?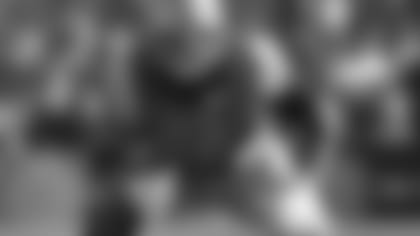 Hardly.  It's fine if you get it, but if you don't - you won't really miss it.  Which is why no one should get too excited one way or the other over the Patriots' shorter-than-usual draft haul.  
But this doesn't mean the Patriots don't value their selections.  They do, and in a very big way.  There are expectations for each of the four players picked, because they fit a perceived need (real or otherwise) New England has for next season - help on the defensive edge, and depth on the offensive line.
Take the case of 6-8, 315-pound Conor McDermott out of UCLA.  McDermott played left tackle for the Bruins, and by most accounts played the position well - he was named 2nd team all-Pac 12 in both his junior and senior seasons.  
But McDermott's traits are full of Patriot-like potential - having once been an all-star basketball player (he was Tennessee's Mr. Basketball in Division II-AA as a high school senior), with quick feet and good hands.  These are a part of the nitty-gritty details the Patriots are so incredibly adept at picking up in their future players, that many teams and scouts sometimes gloss over.
McDermott also started out his football-playing career as a tight end.  There's that versatility-thing again, which is how the Patriots create their superior depth within a fixed 53-man roster.
"I was a tight end my whole life and then when I got to UCLA they moved me right to tackle, and then I did some tackle-tight end formations and some goal line and short-yardage for my first two years before I became a full-time left tackle starter," McDermott told the media Saturday night following his selection.
"My basketball skills and tight end ability helped me learn the position fast and helped me tremendously," he added.  "I just know I can improve in any position I'm at.  I'll play wherever the coaches put me in."
What's not to like about his attitude?  And you know what else makes McDermott's selection so Patriot-like?  Familiarity.  Yes, he was worked out before the draft by line coach Cole Popovich.  But his line coach at UCLA was former Patriot tackle Adrian Klemm - who was the first player ever selected by Bill Belichick (2nd round, out of Hawaii) as he began his New England reign in 2000.  
This year's four-player class was also the smallest draft class for NE since 2000.  It's also the fourth straight season the Patriots have double-dipped on the O-Line, with multiple draftees.  You can't make this stuff up.  When things go well, they go very well in Patriotland.  
But they also go well because attention is paid to detail, to the small things - like athleticism, versatility, quickness, coachability, even likeability.  
Also, attention is paid to the role a player will play, especially when they'll go from an every-down guy in college to one who could be stashed on a practice squad as his pro career begins.  
That's what happens when the team is loaded right now.  And sure, there's always room for Jello.
What goes around, comes around
The firings of several notable reporters and on-air personalities at ESPN this past week left several emotions in their wake, from a personal perspective.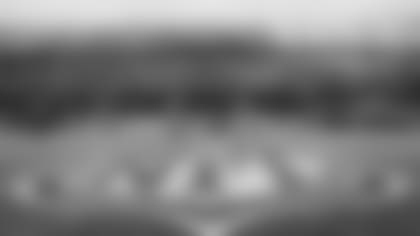 Because I spent a little more than 11 years (1999-2011) as a talk show host at ESPN Radio, I know several of the now-unemployed, and hope they'll bounce back rather quickly.  They should.  There has always been - and always will be, as I tell my college students - room for good content on line and on the air.
But because Patriots' fans largely look at ESPN in a different light, it's hard not to see a very different point of view in the aftermath of last week's layoffs.  So many fans just can't let go of the self-proclaimed World Wide Leader's terrible job of reporting fact in the Deflategate fiasco.
Keep this in mind - ESPN didn't start Deflategate, but they certainly didn't do anything to let the air out of it, either.  Too soon for that?  The network's greatest fault lies in their unabashed attempts to capitalize on the emotion and unusual nature of a story, surrounding what has since been exposed as someone else's attempt "to get even."  
Revenge gone awry is how I see it, and rationalize it.  But ESPN made its bed over misrepresenting facts, and the network will be lying in that bed for some time to come - as witnessed by the 12 million subscribers (give or take) that have fled their clutches in the past two years.  Much of that certainly comes from cord-cutting in the cable industry, of course.
But to Patriot loyalists who have been shouted down by other teams and their fans largely because of ESPN (and others in the media) perpetuating fiction over fact, they have little reason to jump back into their arms.  No, many fans I know would rather jump into a tar pit than go back to watching a channel that embraced salaciousness over substantiality.
Here is ESPN's reality.  They're bleeding subscribers, and money.  There is no quick fix to their problems, as they are largely a by-product of today's realities in the sports broadcast industry surrounding shrinking audiences and bloated rights fees.  To my friends and the respected writers and broadcasters let go, they'll soon be just fine.  One door closes, another one always opens.  
And it may not be too long before they realize they're better off.
It's rough in the Buff
The late, former Buffalo Braves head coach (they were a one-time NBA franchise) Cotton Fitzsimmons once told me it was always "rough in the Buff."  I'm not entirely certain that the word "rough" is accurate right now.
How about just plain crazy?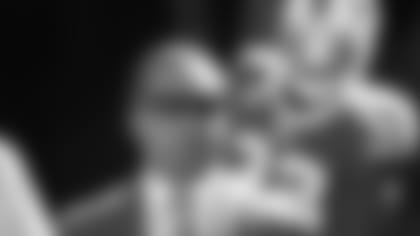 Bills' ownership fired general manager Doug Whaley Sunday after his four seasons with the team, citing it was their decision and desire to bring in their own guy.  Which sounds fine, really.  Hard to blame a new owner from wanting people in place they already know how to work with, or more closely align with philosophically.
You'll recall, perhaps, Whaley's rather clueless responses to Rex Ryan's firing a few months ago.  He just didn't figure into Buffalo's future, and it was painfully apparent.  Ownership also released the entire professional and amateur scouting departments as well, as the Bills were 30-34 during Whaley's tenure with only one winning season.  
But why did the Bills pull the trigger on this move now - firing a GM and staff that potentially produced one of the best draft classes in the league this year?  
The players selected may not be most-favored by the new management coming into the organization either, and whoever joins will also need to align quickly with coach Sean McDermott.  McDermott served as the sole voice coming from Buffalo throughout the draft, which certainly could have been a sign of things to come.  But what a mess on the road to solidarity.
You only need to look as far as Route 1 in Foxboro to see that being on the same page with others does have its advantages.
John Rooke is an author and award-winning broadcaster, and is entering his 25th season as the Patriots' stadium voice.  Currently serving in several media capacities - which include hosting "Patriots Playbook" on Patriots.com Radio - Rooke has broadcast college football and basketball locally and nationally for 29 seasons and is a member of the Rhode Island Radio Hall of Fame, and RI's Words Unlimited Hall of Fame.