The statistical cream always rises to the top in the NFL – especially for teams armed with elite quarterbacks.
Great signal callers will ultimately find themselves in the championship chase at the end. It's true today. It was true yesterday. And it was true in the Bart Starr-Johnny Unitas days of the late 1950s and 1960s and even in the Sid Luckman-Sammy Baugh days of the 1940s.
Week 8 of the 2012 season provided a near-perfect testimony to this eternal truism of the NFL: it's a quarterback's league.
The AFC looked like it was shaping up as a second-rate conference heading into last Sunday's NFL slate.
But then the three dominant quarterbacks of the past decade stepped up and served notice that they're commanders of their own fate, and did so in dominating fashion against NFC foes.
Pittsburgh's Ben Roethlisberger, Denver's Peyton Manning and, yes, New England's own Tom Brady have represented the AFC in 10 of the last 11 Super Bowls. They've won six of those last 11 NFL titles.
They each looked in Super Bowl form in Week 8.
Roethlisberger (24 of 33, 222 yards, 3 TD, 0 INT) easily outplayed rookie wunderkind Robert Griffin III in Pittsburgh's surprisingly easy 27-12 win over the Redskins.
Manning (22 of 30, 305 yards, 3 TD, 0 INT) made short work of the Saints, outgunning Drew Brees in a 34-14 Broncos victory.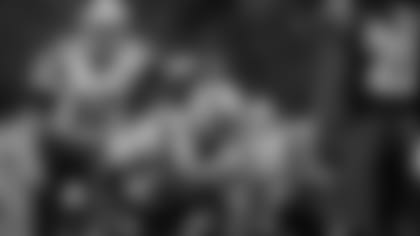 Brady was also near perfect (23 of 35, 304 yards, 4 TD, 0 INT), powering the Patriots to an impressive 45-7 win over the Rams.
That's the three premier quarterbacks in the AFC, each near perfect heading into the halfway pole. The combined numbers were awesome: 69 of 101, 68.3%, 831 yards, 8.2 YPA, 10 TD, 0 INT and an awesome 126.3 passer rating.
That's a pretty good day's work.
Manning and Brady are supposed to be on the back nine of their careers. Quarterback production usually starts to decline when a player reaches the mid-to-late-30s.
But each is beating the statistical stuffing out of Father Time. Both are in the midst of career years, even by their lofty standards. Big Ben, meanwhile, continues to perform at a higher level than most people appreciate.
In fact, Roethlisberger's production is habitually underestimated by the pigskin public. His career average of 8.0 YPA is the second best since 1960. The Steelers right now are No. 5 in Offensive Passer Rating and No. 6 in Real Quarterback Rating. Roethlisberger's performance has carried the team through some rocky times early in the season as the Pittsburgh defense has struggled to regain its typical form.
Manning's 109.0 passer rating leads the NFL and would be the second best in his brilliant Hall of Fame career. He is on pace for4,830 passing yards, which would be a career best.
Brady could challenge the 5,000-yard mark for the second year in a row and is on pace to top a 100 passer rating for the fourth time in his career, and third year in a row. Only Steve Young has posted a passer rating above 100 more times (6).
Roethlisberger, Manning and Brady have played in 10 of the last 11 Super Bowls for a reason: they're the most productive quarterbacks in football year after year.
All three made statements in Week 8, telling us to expect one of those three back in the Super Bowl again this season.
The Houston Texans are about the only team with a legitimate shot to stand in the way of these habitual Super Bowl contenders.
Patriots Statistical Diagnosis At the Halfway Pole
We size up every opponent in every game in 20 different Quality Stats each week in our "real and spectacular" picks at CHFF Insider.
We took a peek at the Patriots in these indicators a couple weeks ago. With the team halfway through its schedule, and enjoying its bye, it's a good time to take the team's statistical temperature once again.
The indicators we use at Cold, Hard Football Facts are called "Quality Stats" because each has a direct correlation to winning NFL games. We look only at those stats that have a direct impact on wins and losses and ignore the white noise of stats that are good only for barroom conversation.
Teams better in our Real Quarterback Rating, for example, are an incredible 323-51 (.864) since the start of the 2011 season. It provides further proof that success in the NFL is all about efficient play at quarterback.
These Quality Stats give us an unvarnished look at the strengths and weaknesses of every team with no bias and no excuses.
Here's how the Patriots measure up in all these different indicators, ranked from best to worst among the 32 teams in the NFL.
It's still a team in need of a defensive upgrade over the final 12 games before we can finally consider the Patriots a Super Bowl-caliber club. But we have seen some positive improvements, especially along the defensive line.
The unit followed up with one of the most dominant performance of the year in the win over the Rams. We discussed New England's Offensive Hog dynasty in great detail this week on SportsIllustrated.com.
Defensive Rush Yards Per Attempt (No. 1) – The Patriots have been very stout against the run, allowing opponents just 3.49 YPA. It is on pace to be one of the great run defenses in franchise history.
Offensive Negative Pass Play percentage (No. 2) – The Patriots are consistently among the best in the NFL at limiting those critical sacks and INTs. The Patriots suffer a Negative Pass Play (sack, INT) on just 5.04 percent of dropbacks. Only the Giants are better (4.95%). Credit Brady's quick release and command of defenses. But also credit those top-ranked Offensive Hogs.
**Real Quarterback Rating** (No. 2) – Our measure of all aspects of quarterback production, including sacks, fumbles and rushing, in addition to passing numbers (98.0). Only Peyton Manning and the Broncos are better. As noted above, teams that win this statistical battle win nearly 90 percent of all NFL games.
Third-down offense (No.2) – The Patriots convert 48.7 percent of third-down attempts. In other words, they're very adept at keeping long drives alive. Only the Steelers are better on third down (51.9%).
The Relativity Index (No. 4) – A measure of how teams perform relative to the quality of their opposition. The Patriots are +10.0 points better on average than their opponents in their other games. This is a very good number that shows the Patriots are consistently outperforming what we might expect from an average team.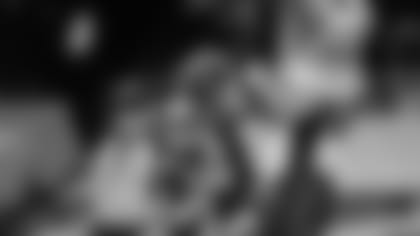 Scoreability** (No. 5) – Our measure of offensive efficiency, a traditional strength of Bill Belichick's Patriots. The Patriots average 1 point for every 13.5 yards of offense. The Patriots score a touchdown and extra point for every 94.5 yards of offense. That's winning football.
Offensive Passer Rating (No. 6) – Still among the league leaders in passing efficiency (100.2), as Brady and the Patriots usually are.
Real Passing Yards Per Attempt (No. 6) – New England averages 6.91 yards every time it drops back to pass. REAL passing YPA includes the impact of sacks, giving a truer measure of passing performance. The Patriots are usually good in this indicator, but not always elite. Statistically speaking, Brady sacrifices a more aggressive downfield passing game in exchange for a safer attack and higher TD-INT ratio.
Quality Stats Power Rankings (No. 8) – An average of the across-the-board ranking in all our Quality Stats. The Patriots, on average, rank 10.8 in each of our indicators.
Defensive Hog Index (No. 9) – The Patriots have improved dramatically on the defensive front this year.
Last year, for example, the Patriots were among the worst defensive fronts in football, No. 25 on our Defensive Hog Index. Dominance on the DHI is traditionally a very solid indicator of Super Bowl potential.
Bendability (No. 9) – Our measure of defensive efficiency, a way to quantify the "bend but don't break" phenomenon. The Patriots force opponents to march 17.4 yards for each point scored, or the equivalent of 121.8 yards for each touchdown and extra point. That's a very strong number.
Passer Rating Differential (No. 11) – The Patriots are +3.27 in PRD, the "Mother of All Stats." Super Bowl champions are typically dominant in this indicator. This is one of the more concerning statistical signatures of the Patriots through eight games. Only two teams in history, the 1957 Lions and 2007 Giants, won championships with a Passer Rating Differential lower than New England's right now.
Defensive Negative Pass Play percentage (No. 16) – The Patriots defense forces a sack or INT on just 8.4 percent of opponents' dropbacks. It's middle of the pack, and not yet the kind of number you see out of Super Bowl champions.
Defensive Real Quarterback Rating (No. 24) – A measure of the production of opposing quarterbacks in all aspects of play, not just passing. The Patriots have a Defensive QB Rating of 85.9. History tells us that this number needs to improve for the Patriots to win a Super Bowl.
Defensive Passer Rating (No. 27) – The formula for quarterbacks, applied to pass defense, a traditional weakness of the Patriots since their last Super Bowl victory. Opposing QBs have produced a 96.9 passer rating. That number puts the 2012 Patriots on pace to field the worst pass defense in franchise history. They've already allowed 17 TD passes with just 9 INT.
For a little perspective, the 2003 Patriots fielded the best pass defense in franchise history, with a 56.3 Defensive Passer Rating. They allowed just 11 TD passes all year, while picking off 29 passes.
Defensive Real Passing YPA (No. 27) – New England's opponents average 7.28 yards every time they drop back to pass. That number has been fairly consistent this year – and consistently sub-standard. The top-ranked 49ers surrender just 5.16 Real Passing YPA.