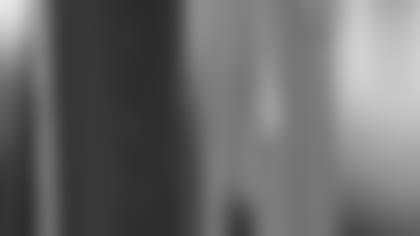 ]()
            Patriots Head Coach **Bill Belichick**, defensive coordinator **Romeo Crennel** and offensive coordinator **Charlie Weis** are generally considered some of the best coaches in the NFL. Whether it is scheming for an opponent's strength, dealing with personnel turnover and injuries or simply preparing the team for the most minute aspects of a game, the New England coaching staff has shown to be more than capable.  

But winning in the NFL isn't as simple as good coaching. In the end the players win and lose the games, so getting those who are in uniform on Sundays to buy into your philosophy as a coach is essentially as important as the strength of the philosophy itself. With 2001 Super Bowl rings on their fingers and a current five-game winning streak the exotic schemes and situational safeties the coaching staff calls for are now taken without even a blink of an eye by those in the New England locker room.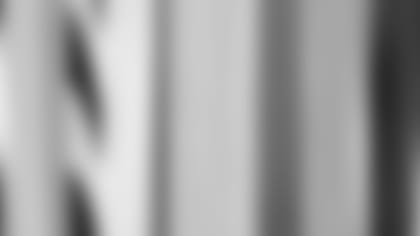 ]()
            "I guess the proof is in the pudding," tight end **Christian Fauria** said of the teams' confidence in the coaching staff. "They say, 'This is what is going to happen,' and 'This is what we are going to do. We looked at this defense and offense. We see what they can do.' And then we run it and we do it and it works. So I guess the confidence comes from the success that we have had in the running game, in the offense, in the defense and in the special teams and just kind of putting our faith in knowing that [the coaches] put a lot of work and effort into designing these things, that they should work as long as we execute them right."  

There may not have been a better example of that than the safety on Monday night. Belichick made the decision to give up the two points and place his confidence in his defense to stop Denver and get the ball back. Things may have gone the Patriots' way in terms of a break or two, but in the end the game was won thanks in part to a call by the coaching staff and the execution of the players at the most important time of the game.
"I used to wonder why we do so much situational stuff, but I see why now because everything that we practice like two-minute and all the last minute situations, we practice that religiously and that is so important," fullback Fred McCrary, a relative newcomer to New England, said. "So when we go into the game it is kind of like second nature to us. I think this is probably the smartest coaching staff that I have ever been a part of. Those guys are so smart. They know how to scheme perfectly, playing time, personnel, the injuries, they know it all. I am just so impressed. I am happy to be here. I love being here."
According to top pick Ty Warren that unquestioned confidence has already been instilled in the rookies as well, with the youngsters putting complete faith in their new coaches.
"One thing about this team that I know is that there is a lot of continuity," Warren said. "Everybody knows what Coach Belichick expects, they know how he wants to run his deal and they go out there and run it like he wants to run it. That's part of our success, everybody is just sticking with the game plan."
And in a league where the level of competition is so evenly matched and the old adage that any team can win on any given Sunday, these Patriots believe that the work of the coaching staff puts them in a better position to succeed.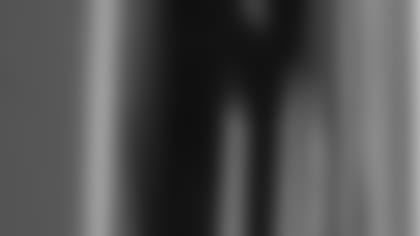 ]()
            "That's why we work hard in practice every day," McCrary said of players putting the schemes to work. "All the teams are so evenly matched pretty much around the league, so what it comes down to is not turning the ball over, scoring points when you have to and if you have to win the game at the end, going down and doing it. That's what we do. That's what we do well. All the tribute goes to the coaching staff and all the player that work hard every day and we are getting it done."  

Patriots second-year wide receiver David Givens has made some relatively difficult plays look easy this season, including Monday night's game winning touchdown catch at Denver. In seven games played this season, Givens has 11 receptions for 199 yards and three touchdowns and according to the 2002 seventh-round draft pick part of his recent success comes from treating every play, in both practice and games, with an equal amount of importance. "To be honest with you, no, I don't get nervous," Givens said looking back on his big play at Denver. "I treat every play just like practice. I know the importance of plays when I line up, but when you get nervous that's when you screw up. Personally, each play is the same to me. I play every play as hard as I can. Hopefully something positive happens, but whatever happens, happens." … Wareham High School's Dan Nault was named this week's New England Patriots High School Coach of the Week in recognition of his team's unbeaten conference record and 7-1 overall mark. The New England Patriots Charitable Foundation will donate $1,000 to Wareham's football program in recognition of Nault's Coach of the Week selection. … Rookie wide receiver Bethel Johnson hasn't been surprised at the early contributions he and his fellow rookie classmates have made to the Patriots success this season. "It's surprising to you all, not us," Johnson said of the class's early success. "I knew that the first day of mini camp watching these guys. I knew that we brought in a pretty good class and it was just up to the coaches to have the confidence in us to do the job they allowed us to do out there. I believe in every rookie that we have out there that is playing is taking advantage of the opportunity that coach Belichick has given us. So I wasn't surprised by them going out there and taking advantage of it.