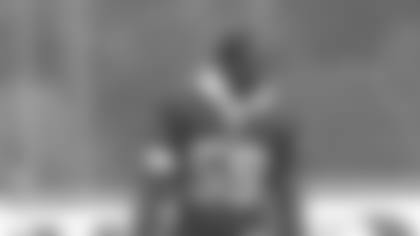 ]()The Patriots turned their attention from the preseason opener in Cincinnati toward Thursday's matchup with the New Orleans Saints. But Head Coach Bill Belichick believes there is an important aspect of training camp that falls in between the two that remains unfinished.
While game conditions provide a much better training ground than practice, there are still situations that even the real thing doesn't always provide. Belichick sited the lack of any goal line work in Friday's 23-13 win over the Bengals as an example of vital preparation that still needs to be addressed.
That's just one of many facets of the game the Patriots continued to work on during Sunday's practice. It also makes this portion of camp one of the most difficult for the entire team because of the convergence of game planning, continued installation of the system as well as the aforementioned situational work.
"I'm not looking for flowers or anything. I'm just saying that for the team we have a lot going on this week," Belichick said. "It's a busy week, it's a week where we really need to make progress and get a lot of things done and that's going to continue over to next week against Green Bay.
"These next 10, 11, 12 days are really crunch time for us in training camp. We need for these days to be very productive ones and we need to come out and finish building the foundation that we need to go into the regular season in September."
Further adding to the team's duties this week is the fact that Patriots will also face New Orleans during the regular season. That makes preparing for Thursday's home opener a little more involved. Instead of just treating the Saints like any other preseason opponent, the Patriots will be paying a little closer attention to detail and game planning a bit more specifically for the Saints individual personnel.
At the same time, Belichick said there is still some installation work to be done that won't likely be on display against New Orleans, which further complicates the situation.
"No. 1 you put a lot more time in on their personnel," Belichick said. "You really break down the strengths and weaknesses and tendencies of their personnel, whether it be their stance, or alignment, inside techniques, outside technique – more specifically how they do the things they do. The same thing in terms of the team's preparation. From certain looks and fronts this is where they blitz from, or certain formations, these are their run/pass tendencies. In certain situations, what plays they will call in different down-and-distance situations and formations.
"Then specifically, how are we going to play Joe Horn, [Mike] McKenzie, Charles Grant, [Johnathan] Sullivan. That gets very specific to each of those players and we're going to be seeing them again. It's like playing a division team twice in the regular season. You play them the first time and certainly learn a lot about that team and you just know them better. You play them the second time, it's a totally different game but you just have more familiarity with that opponent then somebody you haven't played in two or three years."
After starting practice on the regular fields behind Gillette Stadium, the Patriots were forced to make a hurried exit and headed for the indoor facility when a strong band of thunderstorms entered the Foxborough area. The team ran for cover at approximately 3:20 p.m. and conducted the remainder of the workout inside.
"It makes things a little different," linebacker Rosevelt Colvin said. "The main thing is it extends practice because you have to make up for those 10 minutes you lose leaving the field and getting set up in here."
The work inside consisted mostly of goal line offense and defense and the two-minute drill. The former drill saw Dan Klecko man his usual spot as the goal line fullback, and a number of tough catches made by the tight ends. Christian Fauria, Daniel Graham and Benjamin Watson, the latter of which returned to practice for the first time since Aug. 2, came up with several passes in the back corners of each side of the end zone.
Watson made the most difficult grab, avoiding double coverage by Colvin and Chad Brown as he leaped to make a juggling catch while still managing to get his feet in bounds. The play drew a nice applause from the fans sitting in the bleachers behind that end zone.
]()The two-minute work wasn't as successful for the offense. Tom Brady, who returned to his normal full-time routine, couldn't muster any points when his drive stalled in the red zone. He looked sharp at the start, hitting Watson deep down the seam (expect to hear that a lot in 2005) for a big gain on the first play. Brady followed that with a pair of quick outs to Deion Branch in front of Chad Scott.
He then overcame a first-down sack to hit Troy Brown for a first down, but followed that with a pair of incompletions from the red zone and Belichick ended his drive.
Doug Flutie took the reps with the second unit and fared better. He worked the slot with Bam Childress for a pair of completions sandwiched around an out to Eugene Baker. After a Larry Izzo sack, Flutie went to Jason Anderson on the right sideline for a first down, and then found Anderson again along the back line of the end zone for the touchdown two plays later.
Quarterback Matt Cassel got his first taste of professional action on Friday in Cincinnati, and two days later he received his rookie treatment from his head coach. Belichick was asked to assess Cassel's play, which, according to the inquisitor, included an audible on the touchdown pass.
"What audible? The hitch that he threw there? That was just part of the play," Belichick said. "Look, Matt came in and he did a good job. I'm not saying it wasn't. The guy played one preseason game, made a lot of mistakes, came out of it with some good plays. But I think it's a little too early to start working on his bust for Canton. I think it's way too early for that.
Clearly Belichick was trying to keep some perspective regarding the seventh-round pick, who statistically (13-of-21, 135 yards, 1 TD) enjoyed a stellar debut against the Bengals, but in reality seemed to be walking a tightrope of disaster throughout much of his action.
"When I got here, all I heard about was Michael Bishop," Belichick said. "This guy is going to be the greatest quarterback and the greatest athlete in the history of football. Cassel, the guy did a nice job. He ran a two-minute drill, but that's what a quarterback does. He's supposed to run a two-minute drill. The ball was on the ground three times in the drill, let's start with that. Not to mention the sack on the first play of the drive. So let's not make it sound like he brought the team back from 17 points behind in the AFC Championship Game with two minutes to go in the game. Slow down on this guy."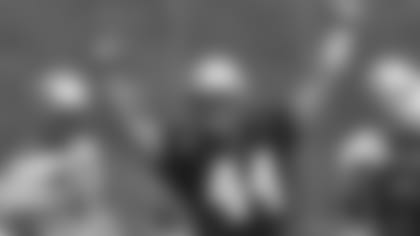 ]()There were some noteworthy additions to the ever-growing list of players not practicing. Linebacker Mike Vrabel, cornerback Duane Starks, tackle Brandon Gorin and tight end Jed Weaver all missed practice. Vrabel was not on the field while the other three worked out inside the practice facility. Monty Beisel assumed Vrabel's spot at inside linebacker next to Chad Brown, while Tom Ashworth took all the reps at right tackle with the first group.
Others not practicing included wide receivers David Terrell, P.K. Sam, Cedric James, Bethel Johnson andTim Dwight, defensive linemen Ty Warren and Santonio Thomas, running backsCedric Cobbs and Chad Morton and linebackers Ryan Claridge, Tully Banta-Cain and Andre Torrey.
Running back Corey Dillon did not practice but was excused as he and his wife, Desiree, await the birth of their second child. In other good news, running backs coachIvan Fears, who hasn't been on the field coaching thus far as he deals with a personal situation, returned. His familiar encouraging tone was a welcome addition to the practice drills. …
The Patriots defense featured an interesting addition during the goal line work as linebacker and special teams ace Wesly Mallard lined up as one of the defensive lineman. He manned the outside spot on the right side next to Richard Seymour, Rodney Bailey, Vince Wilfork, Jarvis Green and Willie McGinest. Colvin and Matt Chatham were the outside linebackers while Brown lined up inside. Eugene Wilson and Rodney Harrison were the lone defensive backs. … The first dime unit that Brady's offense went against during the two-minute drill included Antuan Edwards and James Sanders instead of Wilson. Those two joined Asante Samuel, Chad Scott, Tyrone Poole and Rodney Harrison. Wilson joined them as part of the second group with Ellis Hobbs, Hank Poteat and Guss Scott. ... The Patriots released defensive lineman Mario Monds.