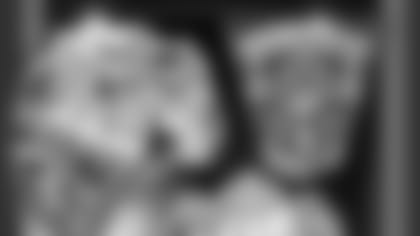 ]()CHESTNUT HILL, Mass. –Patriots owner Robert Kraft and his family rolled out the red carpet for members of the Super Bowl XXXIX Champion New England Patriots. Once again, the Kraft family hosted the much-anticipated Championship Ring Ceremony at their home in Chestnut Hill, Mass. Coaches, players and guests arrived to a red-carpet entrance and will be treated to a cocktail reception and dinner before the rings are formally presented as the dessert to the entrée in the 9:00 hour. It promises to be one of the "richest" desserts the players have ever indulged, caked with carats.
Like the 2001 and 2003 New England Patriots championship rings, the 2004 ring is cast in a brilliant 14-carat white gold. Weighing 4.06 ounces, this year's championship ring is a quarter of an ounce heavier than the 2003 ring, making it the heavyweight among all Super Bowl rings.
The top of the ring is designed in the shape of a football, which is flanked by the words "WORLD" on the left and "CHAMPIONS" on the right. Each letter is filled with small round diamonds. The center structure features three Lombardi Trophies, each topped by a marquise shaped diamond, with the Patriots logo at the base of the trophies.
Twenty-one diamonds, representing the team's NFL record 21-straight wins, surround the Patriots logo. Diamonds also line the perimeter of the ring, with 20 above the Patriots logo and nine below the logo. The 20 diamonds represent the team's current 20-game win streak at Gillette Stadium. The nine diamonds below represent the team's current nine-game win streak in the playoffs.
Each ring is customized with a last name and uniform number. The name is raised in bold letters atop the left side of the ring, just over a banner that reads "3 out of 4." Just below that is a raised New England Patriots helmet with a colored logo and the dates '01, '03 and '04. Just below that "21 Straight" is embossed into the base of the shank.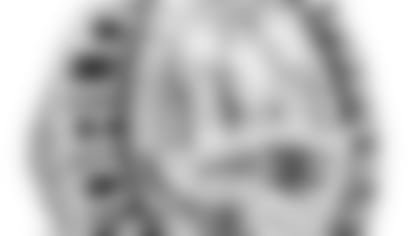 ]()On the right side, a banner atop the ring reads "Back to Back," which flies above "World Champions 2004." A Super Bowl XXXIX logo is featured above the score "Patriots 24, Eagles 21" and centered by a Lombardi Trophy. At the bottom, "9-0 Playoffs" is carved into the base of the shank.
This year, the largest rings ordered belong to Corey Dillon and Keith Traylor, who were each fitted with a size 17 ring. Pinky rings have become fashionable as well, with rings ranging in size from 6.5 to 11.
It is being referred to as the ring that rocks, both in design and in function, as some of the smaller sized rings are just the right balance to allow the ring to rock back and forth. The gem of a ring features 124 "rocks" in all, totaling approximately five carats in diamonds.