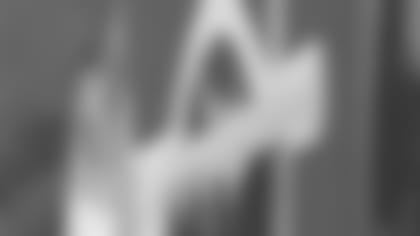 ]()
             ELLSWORTH AIR FORCE BASE, S. D. -- "You're the true heroes."  

That's how New England Patriots kicker and Super Bowl "hero" Adam Vinatieri described the men and women of the 28th Bomb Wing during a recent base tour here.
"A lot of people think that professional football players and athletes are heroes," he said, "but the men and women of the military are my heroes." Mr. Vinatieri, originally from Rapid City—Ellsworth's sister city—and a handful of his friends and family, toured the base he grew up near and only visited during open houses. This tour, however, gave him a closer look at the inner workings of the wing and the B-1.
The day began with a tour of the 28th Security Forces Squadron Military Working Dog section. After seeing exactly how these canine "professional athletes" are trained, Mr. Vinatieri was shown how that training could be put to use. Staff Sgt. Jeremiah Jessen, 28th SFS military working dog handler, and his partner Brian, a 4-year-old German shepherd, gave an obedience demonstration, followed by a tracking display. Mr.Vinatieri then allowed Sergeant Jessen to let Brian to "attack" him as the kicker put on a protective sleeve and found out that Brian's bark isn't anywhere near as bad as his bite.
Mr. Vinatieri and his guests also toured the 28th Civil Engineer Squadron Fire, Crash and Rescue Station and got an up-close look at the Air Force's newest piece of fire fighting equipment – the Jaguar. The "jag," currently being cold weather tested here, is designed to be driven onto a transport aircraft and driven off ready to immediately begin fighting fires.
The tour then turned operational as the Rapid City Central High School graduate and South Dakota State University alumnus, was given a hands-on tour of the backbone of America's bomber force, the B-1. The B-1 he toured had recently returned from America's war on terrorism and had just received new nose art – Let's Roll as a tribute to those who lost their lives fighting terrorists Sept. 11, 2001.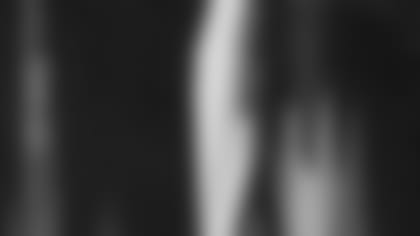 ]()
             "It's an incredible aircraft," Mr. Vinatieri said of the bomber when he was told that its supersonic speeds surpass that of an F-16.  After looking at a "loaded" bomb bay he was shown the cockpit by crews from the 77th Bomb Squadron.  Once complete, Mr. Vinatieri was given the opportunity to "fly" the aircraft with a simulator ride.  

The tour concluded with him signing autographs for Team Ellsworth members at the Ellsworth Boys and Girls Club. "It was really cool that Adam came out here to sign autographs for us," said Celeste Bradley, a military spouse whose twin boys Jacob and Jeffery we able to have two footballs signed and posed for pictures with Mr. Vinatieri. "When he thanked everyone for what we're doing, you could tell he was sincere," she said.
"It's great to meet all these people," said Mr. Vinatieri. "People think it's an honor to meet a professional athlete, but for me it's been an honor to meet and thank them for everything they're doing for the country."