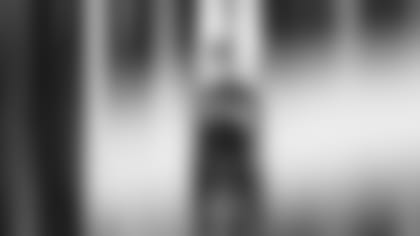 ]()
            While one of the stories of the hype leading up to Super Bowl XXXVIII is a comparison between Patriots quarterback **Tom Brady** and Pro Football Hall of Famer **Joe Montana**, a more relevant comparison might be that of Brady and Carolina Panthers quarterback **Jake Delhomme**.  

Yes, Brady is going to his second Super Bowl in three seasons as a starter, has already won the game's MVP award and is credited for being a solid decision maker and game manager, much like Montana was. Similarly Montana won the Super Bowl in 1981 with the 49ers, earning the game's MVP, in his first season as the team's full-time starter catapulting him into the national spotlight for a career that ended in Canton.
But those are the types of comparisons that are for the history books. The kind that occur in retrospect when players' careers are over and things like rings, records and reputations are being weighed. For the time being the two most important quarterbacks in the world of football are Brady, a guy who has the chance to become a true star on the NFL's best team, and Delhomme, the Louisiana native who has battled through the ranks of practice squads, NFL Europe and free agency to find himself in the biggest game in all of sports.
According to Patriots Head Coach Bill Belichick, the best comparison between Brady and Delhomme is the fact that each has won, placing his team one win away from football immortality.
"The big thing is he is a winner," Belichick said of Delhomme earlier this week. "He is making the plays that he needs to make for Carolina to win. That is what a quarterback's job is. It is not all about stats. It's about wins."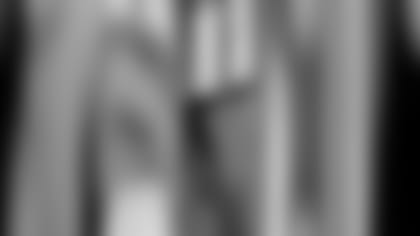 ]()
            Delhomme finished the regular season completing 266-of-449 passes for 3,219 yards with 19 touchdowns and 16 interceptions for an 80.6 passer rating while leading the Panthers to an 11-5 record. He has been even more efficiently effective in the playoffs. In three wins during the postseason the 6-2, 215-pound former undrafted rookie free agent out of Louisiana-Lafayette has completed 43-of-69 passes for 664 yards with three touchdowns and one interception for a very impressive 102.6 passer rating.  

"I think that Jake has been a very efficient quarterback for them," Belichick said. "He's made a lot of big plays in the passing game. He's athletic. I think he scrambles pretty well. He can get out of the pocket or when he gets flushed out of the pocket he can run and pick up some yardage and make some plays with his. So he's not a statue back there by any means. He's made big plays on third down. So I think he's a good decision maker. He's a good thrower and he's got good receivers. So he's been effective."
Patriots backup linebacker and special teams player Don Davis spent parts of two seasons with Delhomme in New Orleans in 1997 and 1998 when the young quarterback was with the Saints practice squad. While Davis doesn't pretend that he saw Super Bowl type success in the quarterback's future at that point, he does believe the seeds of Delhomme's abilities were evident.
"Back then he was like our fourth quarterback, kind of a practice squad guy, just up and coming," Davis said. "So then I didn't have much of an impression of him as a quarterback. But he's such a great guy that it doesn't surprise with his success at all because of his preparation, because of being ready, because of being upbeat and having a great attitude coming to work every day. So his success is not a surprise to me."
But even then, you could see that Delhomme could be a leader within a team, a guy other players look to for guidance at key times. Those are the same type of things that have been a key factor in Brady's development in New England, the balancing act between being a team leader while also just being one of the guys.
"He was a guy who just had that presence," Davis said of the young Delhomme. "Some people have a presence and others don't. He's just one of those guys that has it."
If he plays his cards right and can lead the Panthers to victory 10 days from now, the Panthers signal caller can add his name to the list of quarterbacks who won the Super Bowl in their first season as an NFL starter. And in doing so he will have come even farther to accomplish the feat than the third-round pick Montana or the sixth round pick Brady. Not bad company for a guy who had played in just six NFL games heading into 2003