Despite the change in uniforms, the Patriots were in a familiar situation when playing against Peyton Manning. Through nearly three quarters of play New England was in command with a 31-7 lead. But as history has shown us, with Manning and the Patriots, no lead is safe.
The Patriots offense that had been so effective suddenly bogged down and Manning did what he does best and methodically began to pick apart the Patriots. Denver scored at the end of the third quarter, and quickly came up with a stop courtesy of back-to-back sacks of Tom Brady to get the ball back. It took Manning just four plays to move 24 yards and into Patriots territory, and suddenly the game didn't seem like a laugher anymore.
With 11 minutes to play Manning faced a fourth-and-one from the New England 47 and flipped a short pass toward veteran running back Willis McGahee in the flat. The play worked to perfection as no Patriots was within 5 yards of McGahee, who had plenty of room for what would have been at least a 10-yard gain.
But he dropped the perfect pass, costing the Broncos a golden opportunity to inch closer.
That play was magnified a couple minutes later when Denver again came up with a stop and this time Manning drove his team 43 yards for a touchdown to make it 31-21 with nearly seven minutes still remaining. If McGahee held onto the pass on the earlier drive, the Broncos likely would have gotten at least a field goal. That would have meant a one-score game heading down the stretch.
Again, this drop cannot be underestimated. Denver's John Fox, down 10 instead of seven or three (depending on the results of the earlier drive), chose to try an onside kick, which was recovered by Rob Gronkowski. That allowed the Patriots take over just outside their 40, and when Stevan Ridley coughed one up three plays later, the Broncos took over at their own 32 instead of deep in New England territory.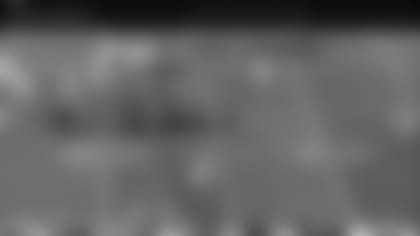 Even so, Manning marched his team downfield once again, this time making it to the Patriots14 before McGahee failed to come through for the second time. After throwing on six consecutive plays, Manning handed one off to McGahee, who was promptly stripped by Rob Ninkovich, allowing Jermaine Cunningham to recover at the 11.
Had the Broncos gotten points of any kind on that drive, again it's a one-score game with more than three minutes left and two timeouts. The two miscues eliminated any chances of a comeback, and in reality Denver likely could have withstood one of the drops. But the two combined to seal the visitors' fate.
"I had two key plays, the dropped pass on fourth down and one and the fumble on the goal line. That probably changed the game for us when I dropped the ball," McGahee said after the game.
Denver obviously put itself it a position where it had to be perfect in order to pull off the miracle comeback, but two bad mistakes by McGahee basically put an end to the evening.