With the recent league meetings in the rear-view mirror and the next round set for late May, it's time to look at several key items whose status is still up in the air, but which could potentially advance America's game.
The fixed perimeter camera proposal from the New England Patriots could top the list, though interest in using video on sideline tablet computers to replace color still images has gained increasing positive interest of late. And don't forget discussion of the planned new coach-to-coach communications system, which began in some circles after glitches with the current one arose in the 2015-2016 regular season.
Testing
Sideline tech is core to the evolution of America's game and the league's Football Operations experts have been busy researching, testing and evaluating options to meet a growing list of process improvements that can be enabled by tech without adversely impacting the game's tradition.
The unit continues to use preseason games, the annual Pro Bowl and other events as their tech testbeds, though one proposal received prime time during a set of regular season games last year.
Coming Attractions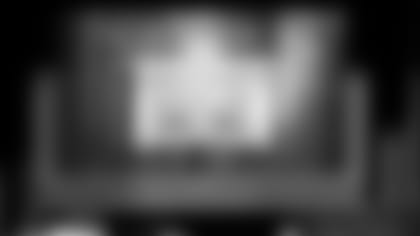 Though the definition of a catch and associated rulings by officials is likely to again be debated at the next gathering, May 23-25 in Charlotte, N.C., so too will be the use of instant replay (which many teams would like to expand the use of) and the following items:
-The Fixed Perimeter Camera proposal.
 In case you somehow missed it, Patriots Head Coach Bill Belichick has for years proposed the installation of fixed cameras along the playing field perimeter at all game venues with the hope of making more accurate calls on potential sideline big play and scoring plays.
The proposal was repeatedly rejected, much to the chagrin of Belichick who wasn't buying the response that the proposal was too costly to implement. The coach wryly suggested a bake sale and car wash to raise the funds.
Then last year, after initially being rejected, the league decided to table the proposal, agreeing to research its feasibility and report back this year.
Since then, Football Operations has looked at a number of options for this proposal including fixed, field level cameras as well as other camera types and angles (as each NFL venue is laid out differently).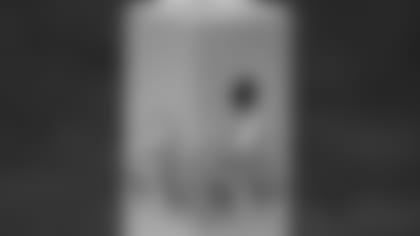 In an NFL Next video on instant replay, the league speaks of testing "border" cameras along six "boundary" lines. However, the ones shown in the video are inside pylons. The view from pylon cams can be obstructed as we've seen and they can be broken away on contact - perhaps not what Belichick had in mind?
The plan was tested at MetLife Stadium late last season which NFL Football Operations told USA Today provided it "with 10-12 games worth of data on viability, impact and feasibility." 
No discussions on this topic are planned for the May meetings, according to a league spokesman.
Not much has been reported on this proposal since, save for the use by NFL TV broadcasters (not team/stadium owners) of pylon and other special-purpose cams in their telecasts of regular season and playoff games.
-Video for Sideline Tablets. 
Players and coaches alike have called the upgrade from faxed paper formation photo printouts to color HD video still images on Microsoft Surface tablet computers a huge step forward for coaching.
The long-used black-and-white photo printouts were either thrown away after viewing or put into binders for later reference. With the color still images, coaches and players can mark them up with a special pen. They can also zoom in on them. Coaches can save the pre-snap and post-snap images captured for ongoing review on a device that many players already use in other aspects of football operations before and after game days.
Now the coaching process evolves. Video clips can be played on the tablets on the sidelines, adding a new wrinkle to in-game coaching. Microsoft has developed an app to support this latest upgrade and key league figures support its use.
NFL Football Operations has already tested the tablet video use during this year's Pro Bowl and received positive reviews. Concurrently, the tech unit has been testing using Surface tablets with video to replace going under the hood for officials. The NFL has said will again test video replays for the 2016-17 pre-season, but didn't provide details beyond that timeframe.
Looking Good
In a press conference call held on March 17 by the NFL Competition Committee before the recent league meetings in Florida, signs of support for sideline video for coaching were evident. However, the Bylaw was tabled until the May meeting.
NFL Executive Vice President of Football Operations Troy Vincent said during the event that By-law Proposal Number 10 "is significant as we advance technology on the field. This is the league-approved coaches' video application on league-issued tablets. The reason here is that it permits coaches to review video displayed on club-issued tablets on the sidelines and in the coaches' booth," explained Vincent. 
"It will allow more efficiency to evaluate opponent's formations and schemes during the games. We've been working with our partner Microsoft over the last three or four years. We've been slowly introducing this technology with the still-shots on tablets and now, we're moving to on-field video," he proclaimed.
-New Coach-to-Coach Communications System.
Driven by reported tech issues in the NFL season opener and again at Mile High Stadium lasts season with the coach-to-coach communications system, the league set out to create an new system that still features headsets from Bose Corp.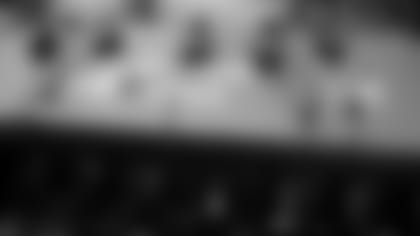 Interference caused by concurrent use of adjacent radio frequencies was identified as a part of the problems encountered. Encryption could help isolate and protect communications between coaches this season. Bandwidth in general is at a premium on NFL stadiums given numerous types of in-game communications and the restrictions presented by reliance on wireless techs.
Unlike the previous two items, the new coach-to-coach communications system is already a done deal and should debut this (regular) season.
"We're going to have new equipment in the coach-to-player realm this year both on offense and defense, a completely new system," said Competition Committee Chairman Rich McKay when asked about a tweak that was approved in Florida.
The change allows coaches to directly communicate with designated offensive and defensive players whether the coaches and coordinators are located on the sideline or in the booths. "So this was a time that we could make this change. When we initially did this rule way back when, we did coach-to-quarterback and then subsequently we did coach-to-defense," explained McKay, who is also CEO of the Atlanta Falcons.
The Bottom Line
The NFL's tech brain trust has been working diligently to level-set in-game communications. That includes communication between coaches and players on the sidelines, between coaches and between parties involved in officiating.
It also includes staving off wave after wave of requests for broader use of instant replay - a system which has been evolving all along - while the process is streamlined and provides all tools essential to its users.
The league's techies already ripped out all the stadiums' legacy infrastructure and replaced it with the NFL Vision instant replay system to set the table more efficient, effective and advanced uses of the core product.
Stated simply, expecting all works-in-progress (listed above and additional) makes it a bit unrealistic to expect all to be ready when the 2016 regular season kicks off in September.
But stay tuned for updates.
Bob Wallace is a technology journalist with over 30 years of experience explaining how new services, apps, consumer electronic devices and video sources are reshaping the world of communications as we know it. Wallace has specific expertise in explaining how and why advances in technology redefine the way sports fans interact with their league, teams, players and each other. He's the Founder of Fast Forward Thinking LLC.