FOXBOROUGH, Mass. –Patriots fans visiting the practice fields behind Gillette Stadium to catch a glimpse of the 2017 team at training camp will also have an opportunity to relive the team's most recent road to glory through the newly renovated Super Bowl Experience exhibit now featuring, "Super Bowl LI: Anatomy of a Comeback."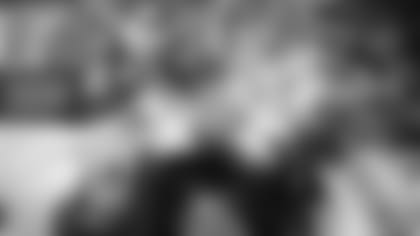 The newly renovated area of the Super Bowl Experience uniquely tells the story of the greatest comeback in Super Bowl history. The "Anatomy of a Comeback" features eight monitors – two 55-inch displays and six 22-inch mosaic, tile-like displays. The Hall conducted exclusive interviews with Patriots head coach Bill Belichick, wide receiver Julian Edelman, running back James White, defensive back Devin McCourty and defensive lineman Trey Flowers to give fans firsthand accounts of how the Patriots dramatic overtime victory in Super Bowl LI unfolded.
"It's the anatomy of the comeback, not just highlights and in-game audio from the players and coaches, said Bryan Morry, executive director of The Hall. "NFL Films does an amazing job capturing all of that in-game action and producing shows that we all love. So we wanted to approach it differently for our Super Bowl LI exhibit."
Morry said NFL Films provided The Hall with access to footage of Super Bowl LI, which the Patriots museum utilized for the exhibit while adding the unique perspective of the players and Coach Belichick.
"We think fans will be deeply and emotionally engaged in what we produced," said Morry.
The exhibit also features large graphics and artifact display cases that are displayed in a 3-dimensional way to fans. The artifacts include White's Super Bowl LI uniform and the football from his game-winning touchdown; Edelman's helmet and gloves and the football Falcons quarterback Matt Ryan fumbled on Dont'a Hightower's strip sack.
"The dramatic nature of the Patriots comeback in Super Bowl LI required us to do something different at The Hall," said Morry. "We couldn't just add a Super Bowl trophy and some highlights and be done with it. The Kraft family recognized that and made a significant investment to improve the Super Bowl Experience exhibit to best portray the historic importance of a 25-point comeback victory in the biggest game of the season. We think the fans will love it."
Additionally, The Hall has added the fifth Lombardi Trophy and the Patriots fifth Super Bowl championship ring to its Super Bowl Championship display.