As part of the on-going commemoration of the American Football League, the Patriots have unveiled a new exhibit at their franchise hall of fame, The Hall at Patriot Place presented by Raytheon.
"The AFL Turns 50" – the most extensive collection of AFL memorabilia available for viewing anywhere – will be on display at The Hall throughout the remainder of the 2009 season.
The exhibit features memorabilia from all 10 AFL teams, including expansion teams Miami and Cincinnati. Some of the artifacts in the exhibit include:
Joe Namath'sSuper Bowl III jersey
Memorabilia from 21 Pro Football Hall of Famers
Memorabilia from all 10 AFL MVPS, including Patriots Jim Nanceand Gino Cappelletti
A shirt and whistle that belonged to Hall of Fame coach Hank Stram
A film projector, cap and jacket that belonged to Hall of Fame coach Sid Gillman
Game-worn uniforms from George Blanda, Lance Alworth, Jim Otto, Don Maynardand Otis Taylor
A game ball from the Patriots' first win (September 16, 1960 vs. the NY Titans)
Memorabilia from AFL officials
A banner and helmet from the 1962 AFL Champion Dallas Texans (now the Kansas City Chiefs)
A graphic timeline of the 1960 comparing events in the AFL to historic events of the time
Cappelletti, the color commentator for Patriots radio broadcasts and a longtime wide receiver/kicker for the original Boston Patriots, was on hand this week for the unveiling ceremony.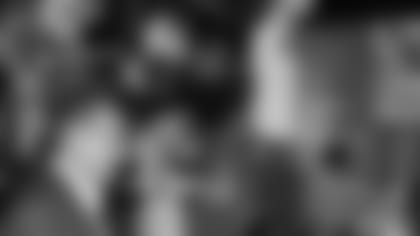 ]()"I was concerned that the image of the AFL in those years was starting to fade away. And the fact that the National Football League finally wants to recognize exactly what the AFL meant to the success of professional football … I'm very proud that it's being recognized for what it is," said Cappelletti, who scored the first points in AFL history.
Coincidentally, he scored those points in the Patriots first-ever game, Sept. 9, 1960, against the Denver Broncos, whom the Pats will face this weekend in Denver. Both teams will wear their throwback AFL uniforms in another of the NFL's Legacy Games between original AFL franchises.
Honored in Week 1 as a captain of the Patriots 50th anniversary all-time team, Cappelletti will be one of the honorary captains for this weekend's game in Denver. Former Bronco running back/kicker Gene Mingowill be the other.
"I really have a hard time with this 50-year thing," Cappelletti added with a smile. "I mean, I just can't believe it's been that long, 50 years ago this season, that we played that game against the Broncos."