Sunday & Monday, Feb. 3-4
After a week in the Big Easy, everyone is all too ready to get this thing going. The scramble this morning is for game day credentials. The ones we have been using up to now won't work in the Superdome so the clock is ticking as we wait for the NFL to deliver. Most of them arrived late Saturday night but there is a good amount of people still tag-less by noon today. The Patriots head of security, Mark Briggs, has the unenviable job of being the point of contact which means that every five minutes some stressed-out person asks the question, "Are they here yet?" After a while, Mark made it clear in his unique way that asking won't make them come any quicker. At which point said questioner walks away, tail firmly placed between legs.
Finally everyone gets squared away. Meanwhile, we are packing up our office equipment so as not to have to worry about it later. One way or another, we won't be in the mood to deal with that after the game, and seeing as how everything has to be ready to load by 6:00 Monday morning, now is the time.
I make my way to the Superdome around 1:00pm, electing to walk rather than take the bus the team offers to all the guests. It's good to just be alone for a little while and kind of envision the way I think the Patriots can pull this one out. The way I see it, the game has to be won at the lines of scrimmage and special teams. The Patriots have to beat up the Rams, give Brady time, rough up Warner and hope for a few mistakes. Let's face it, these Rams are too talented at the skill positions for the Patriots to win those match-ups. But that's the beauty of football, guys like linemen can make the Hall of Fame without a statistic to their name. And they can win games for you.
The scene at the Superdome is amazingly controlled. Security is predictably tight with streets blocked off within a perimeter of around a quarter mile. No vehicles are allowed in or out and armed military walk the streets. The lines for fans entering the game are long as each person needs to be frisked before entering. Since I'm covering the game, I get to enter through the media entrance and it takes no time at all.
Once inside, the set-up is almost identical to how I remember it in '96. Blue lines on the floor mark the way to the press box from the ground floor. I make my way up saying hello to cohorts along the way. I find my seat. Bryan Morry and our webmaster Dave Dudek are already there, busily rifling through the bag of goodies left on our seats. Stuff like a little radio, a glow stick, game program, and Super Bowl Beanie Baby have even the crustiest writers saying, "neat." For most of them it's a way to bring something home to the family without spending money.
Pre-game entertainment features Paul McCartney and the Boston Pops. I thought the Pops were a nice touch. Plus the New England connection is one of the reasons the Patriots will win this game. It's fascinating watching the workers scurry to bring on and remove the various apparatus required for the acts. It's like watching worker ants.
All the performances feature a patriotic theme – another sign this will be the Patriots day.
The next thing that sticks out for me is the team player announcements. As they have for most of the season, the Patriots are introduced as a team. Some newcomers to this team's scene may think it's a bit hokey, but they just don't know the facts. This season has been a team effort unlike any in the history of New England sports and there's nothing cliché in what we are seeing here as the Patriots enter as one. Still, I wonder what the rest of the country is thinking when they see this display of unselfishness.
With the Rams up by three, Ty Law intercepts Warner and goes all the way. This is exactly what the Patriots need, I'm thinking. They're not going to do it strictly by offensive scoring. Getting a defensive score in the first half is a huge boost.
When New England goes up 14-3, I'm wishing I could be in the stands yelling with the rest of the Patriots fans but being in the press box, I have to feign neutrality. Morry, on the other hand, has earplugs on and is listening to the game on radio. He doesn't realize how loud he is as he says, "Just run the ball!" and pounds the table.
Second half. The Patriots tack on a field goal and when Tebucky Jones runs back a Warner fumble, I'm almost in shock. But wait, a flag. Willie McGinest basically tackled Marshall Faulk and the play comes back. Suddenly it's 17-10. Then 17-17 as Warner leads his team on a furious comeback. All signs point to overtime as the Patriots take over with no timeouts and around a minute and a half left.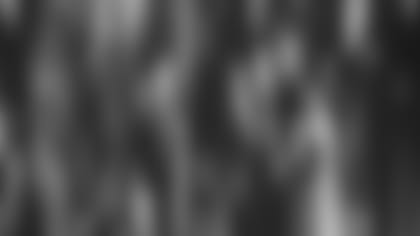 ]()
             What happened next is still somewhat blurry. Did I just see Tom Brady, a first-year starter take his team down to the Rams 30-yard line like he does it everyday? Was that Adam Vinatieri nailing a Super Bowl winning field goal? Is the game over? Confetti and fireworks are everywhere. Patriots are hugging and dancing while I spot a Ram throw his helmet to the turf so hard, pieces of it fly off in different directions.  

Those worker ants are now busy setting up the stage at midfield where the winning team – the New England Patriots – will receive the Lombardi Trophy. Our website is being bombarded – I'm having the same problem connecting as I have all week using my cell phone – too many people trying to do the same thing at the same time. Press conferences, speeches, MVP award, it's all happening so fast. There's work to do before my celebrating begins but it's hard to focus. I just keep thinking how happy I am for the Krafts, how much they deserve this, and all the crap they had to put up with from jealous detractors since they bought the team. Belichick, too. His owner took a risk getting him and that in turn put pressure on him. He had to put up with all the personal attacks -- even if most were just for laughs – that after a while had to be annoying when he knew the way he wanted to do things could work but people would only believe when he's made it work ultimately. I'm happy for him, for the players and all the fans who finally have the comeback for the question, "what have you won lately?"
On to the team's party. It started at 10pm and lasted until, well, I'm not sure because I called it a night a little after 2am. Three ballrooms at the Fairmont Hotel were used. Each one had a buffet and bar. Two bands played continuously. The Lombardi Trophy was on hand and people were posing for pictures with it and Robert Kraft. Lots of hugging, high-fiving, laughing. I'm still having trouble focusing on how I feel. On the highlights I saw Robert and Jonathan Kraft giving each other a bear hug the moment Vinatieri hit the game-winner. I think I needed to do that with someone when it happened.
Monday morning up at 5:15am. Luggage checked. Board the bus. Off to the airport for a 9am charter. Back at Logan Airport by 1:30 eastern. Airport workers give the "We're No. 1" sign with their index fingers. Back in October they were using another finger, but hey, all is forgiven. By the time we get to Foxboro, a crowd waiting for the team has already begun to gather. I can't help thinking how disappointed they'll be to see it's us on the buses and not Patriots. Players won't arrive until shortly after 6pm. Word is quickly spreading that Mayor Menino of Boston has invited the team to a parade and rally on Tuesday starting at 11am at Copley Square. Everyone will ride in Duck Tour Boats (for those of you unaware of what a Duck Tour Boat is go to www.ducktours.com).
Well, tomorrow's another day but from now on, days will take on a whole new meaning. I know in the grand scheme of things sports, especially pro sports, aren't that big a deal. But you have to admit that even if you are mildly interested in sports, this story of the 2001 Patriots has grabbed your imagination. I don't know how it can possibly get better but I know I work for an organization willing to find out.